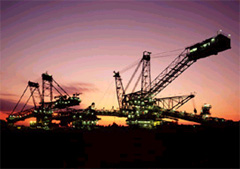 Two years ago in May of 2002, a group of international petroleum specialists met at Uppsala University in Sweden for a two-day conference to discuss the world's oil supplies. The result was a consensus that global supplies of crude oil will peak as early as 2010 (or earlier) and then start to decline, ushering in an era of soaring energy prices and economic upheaval.This stands in stark contrast to the projections given by a U.S. government study done two years earlier, which predicted that the peak date would not occur until 2036. Dr. Colin Campbell, author of "The Coming Oil Crisis," and a retired geologist who helped organize the conference, explained this discrepancy by pointing out that oil companies prefer not to talk about it for fear of upsetting their investors.The dispute centers on the precise timing of what is variously described as "peak oil" or "the big rollover"? the predicted date when existing oil production, together with new discoveries of crude, can no longer replenish the world's reserves as quickly as consuming countries are depleting them.When that day comes, the price of oil will skyrocket to heights never seen before. It's simply supply and demand economics. It will be a climatic threshold signaling the beginning of the end of the oil era; a small span of time covering only a dozen decades of Homo Sapiens existence.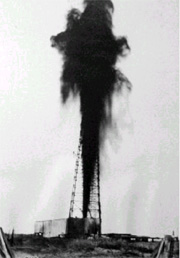 Though it is difficult to predict the price of a gallon of gasoline when this historic moment eventually occurs, it is safe to assume that it will follow the same path as other commodities in which the world suddenly found itself without as experienced during times of rationing, prohibition or simply scarcity. Predictions have ranged from $60 a barrel to $600 a barrel, but for the sake of simplicity I've chosen to measure it against the current price for a bottle of Evian water which I purchased the day before at the supermarket for a $1.55 a quart or $6.20 per gallon.Now it may seem absurd to think that a gallon of gasoline could actually cost as much as a gallon of clean water, but what the heck! These are interesting times and anything could happen!Now if the price suddenly increased fourfold for the price of gasoline across the board, how would this change the world? Would we drive less? Would we set our thermostats lower in the winter? Would we replace BIC lighters with traditional wooden matches?
While it is obvious that life would change drastically as we know it, I personally don't believe it would mean the end of civilization.Cars could be replaced with alternative sources like solar electric and hydrogen hybrids. This could happen over a relatively short period of time, but gone would be the days of the eight cylinder SUV's as well as though Harley-Davidson motorcycles that get less mileage than a typical sub-compact car. Public transit would have to be expanded and this would create a domestic boom in our economy, as governments would scramble to find alternative ways to transport their citizens.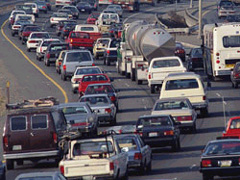 More people would ride bicycles as well. This would add one more generally positive effect on our nation's health, especially in an overly obese North America.One huge change would be the end of airline travel for average people. The current cost of an airline ticket now is supposedly 80 percent fuel, which would translate into an average increase of 350 percent in the cost on an airline ticket. So a typical $1,500 roundtrip ticket from L.A. to Korea would suddenly cost $5,250 ... economy! Therefore the standard college dream of a trip across Europe for the summer after graduation would vanish. Airlines would disappear except for a select few planes reserved for the very rich. Alternative fuel sources like solar and coal cannot keep planes in the air. The technology is not there nor are we any where near to developing a replacement for the gas guzzling commercial airliner.Ships on the other hand can easily switch to coal or even nuclear power to keep international trade afloat, but traveling by ship is not practical for the one-week vacationer who wants a holiday in Bermuda or Hawaii. Motor yachts would be replaced by sailboats in marinas around the world. While we wouldn't water ski anymore, we wouldn't experience jet lag either!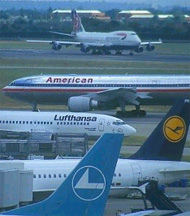 The absence of air travel will devastate many island economies. South Korea, which is not technically an island, but politically is, would be particularly hard hit. Japan, the Caribbean, Australia, England, The Philippines and other water bound areas would lose tourists except for the most diehard who had the time and money to take long, ocean voyages to reach these geographically challenged outposts.Domestic travel on the other hand would probably benefit. Canadians could still go to Florida and California, but by rail or bus, as the desire to escape the long winter months would still motivate people to 'go south' when the temperature drops.Europeans, with well-connected rail systems already in place, could still boogey around the continent, but for practical time constraints, they would avoid current popular destinations like Majorca, Sicily, Cyprus and the Greek islands.The high cost of oil would contribute to a surge in food prices. Not only because oil powers so much of our food processing equipment and farm machinery, but also because many fresh fruits and vegetables are delivered over very long distances.No longer could you expect to walk into your neighborhood grocery store in suburban Winnipeg and expect to buy a fresh bag of oranges and Brussels sprouts in January! But a boom in home gardening would surely follow and therefore the quality, but not necessarily the variety, would improve as well.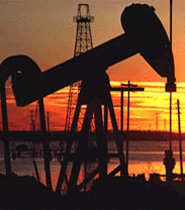 The costs of plastics would shoot up. Everything from textiles to Tupperware would become dear. Traditional materials like wood, paper and leather would make startling comebacks producing a boom in one sector while creating a decline in the plastics industry.As I sit in my office writing this article, I see filing cabinets, trash bins, furniture, computer parts, pens, flashlights, windows, art, wall and light receptacles and basically every container and case is made from plastic, an oil byproduct. No question that this stuff will be missed, but we will persevere. Now it's time to start planning ahead before you get caught in the crunch!