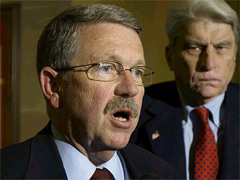 David Kay (left)
Recently, "It turns out we were all wrong" stated David Kay to the Senate Armed Services Committee. Kay, the former chief U.S. weapons inspector in Iraq, said that there was no evidence Saddam Hussein had stockpiled weapons of mass destruction.Kay explained that it was an intelligence failure. President George Bush has appointed a commission to find out what happened.We will not know the answers until next year when the commission is expected to finish its work. Yet, Kay has given a few hints as to what went wrong. One of them has to do with the CIA's lack of resources and in particular the high shortage of Arabic-speaking agents.Apparently, the CIA has only 100 clandestine officers who speak Arabic. That is not enough. In addition, the figure masks the number of people who can deal with the different varieties of Arabic since the language is not uniform in the Arabic-speaking world. Although written Arabic is standardized, the oral language can vary considerably which may prevent an Algerian to understand an Iraqi.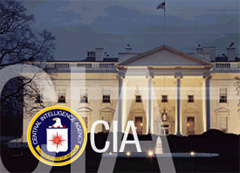 Courtesy CNN
There is no doubt that to be able to find intelligence you need linguistic resources and the U.S. is very much at a disadvantage in a multilingual world.
Shortages of bilingual government officials are severe. Soon after 9/11 it was revealed that a vast amount of data had not been analyzed because of limited linguistic resources.Shortages of linguists exist in Guantanamo, Cuba. Recently it was announced that the shortages sometimes force officials to hire people who may not be 100 percent reliable. An interpreter, for example, has been accused of espionage at the base.A military report pointed out that the U.S. Army does not have enough linguists to do its work in Afghanistan and Iraq.One solution to solve the shortages is to hire experts from the immigrant communities. A few years ago, for example, the FBI held a job fair in a New Jersey mosque to hire bilingual agents.Relying on immigrants to provide linguistic expertise is something the country has done in its history. During World War II, Italian and German speaking immigrants provided essential language skills.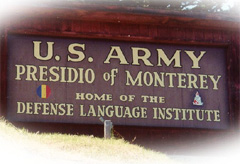 Of course, native-born Americans are learning Arabic and other languages. The Defense Language Institute in Monterey (DLI), California, has been providing language training to American diplomats and government personnel since 1941. The Bush administration wants to double the number of Arabic speakers graduating from the DLI.Yet, miracles cannot be made. Learning enough Arabic to be able to function takes about 63 weeks of full-time study. Advanced Arabic requires another 47 weeks. Unfortunately, the U.S. has both a great need for language skills and at the same time significant challenges.The needs arise because the U.S. has interests abroad, which reflect the political and economic situation of being the only superpower. The challenges to meeting these needs are both internal and external.On the one hand, the U.S. seems to have paranoia about having more than one language within its borders. This comes out of the fear that the immigrant population is not learning English. For some Americans, bilingualism and multilingualism may destroy the fabric of American society because of the diminishing importance of the English language, which is seen as the glue that holds the country together.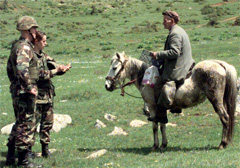 The other problem is that English is the world's lingua franca. Thus many Americans feel that you can make it with English only.That is proving to be false. Recent events in Iraq and Afghanistan clearly demonstrate that limited linguistic resources can easily lead to the inability to access information. Working in the dark inevitably translates into a loss of valuable resources and in some cases human lives as well.There is no easy solution to prepare us linguistically for crises that may occur. It's difficult to predict what the "hot" language will be. Not every American needs to learn multiple languages. Yet, a second language should become part of American education. Learning a third language in college or at the DLI would become much easier if one is already bilingual. It's the first foreign language that is the most difficult. Just like in music, it's the first musical instrument which is the toughest to conquer.Insisting on English only will continue to pose serious challenges in the world. Knowledge of other languages will make us secure at home and may prevent future Iraqs and Afghanistans.