Although 95% of the roughly six million Latino voters are fluent in English, both George Bush and Al Gore flexed their weak Spanish muscles in the last presidential election as they attempted to capture Hispanic votes.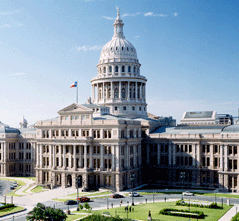 Current Texas Governor Rick Perry spent part of his last summer vacation in Mexico perfecting his Spanish.Now two Hispanic Democrats seeking to unseat Perry will focus on Spanish even more.Tony Sanchez, a wealthy Laredo businessman, and former Texas Attorney General Dan Morales will debate in English and Spanish as they seek the Democratic nomination for governor of the Lone Star State.Do you have to know Spanish to get the chance to be the governor of Texas? To be sure, the Hispanic population of Texas has been growing. Of the State 20.8 million residents, 6.7 million, or 32%, are Hispanics.Their numbers increase in importance in a Democratic primary where 40% of Hispanics make the total of the primary turn out.Although the majority of Hispanic voters in Texas? and everywhere in the country??understand English, and their Spanish may even be limited, the question of the Spanish language is important to Latinos regardless of their fluency.The Spanish language carries symbolic and substantive significance. For example, Spanish has been at the center of the highly politicized anti-bilingual education movement in California, Arizona, and now Colorado. The virtual elimination of bilingual education through the initiative process ultimately boils down to a question of language? English-yes/Spanish-no. Latinos view the elimination of bilingual education as a reduction of opportunities and oppose it by 2 to 1 margins.Also, the twenty-six states that passed English-only laws, primarily as an attempt to stop the spread of Spanish, clearly demonstrate that language goes far beyond mere symbolism.That is not to say that symbolism alone is not vital in politics.That's why during political campaigns candidates often surround themselves with the American flag. And they kiss babies. The large number of TV ads where candidates do little more than smile at the camera also point to politicians' attempt to connect with voters through images.In the case of Latinos, linguistic symbolism can go a long way.
A mere Buenos Dias will have a considerable impact. Just as a Spanish-speaking patient feels better upon hearing a few words in Spanish from the doctor or nurse, so Spanish-speaking voters feel friendlier toward a politician who speaks to them in their native language.Embracing a language translates into an acceptance of its speakers at the emotional level. This can best be understood by those, who, while in a foreign country, suddenly hear their native language. It is as if a piece of home has caught up with you.President George Bush understands very well the use of Spanish in politics.Although his Spanish is far from perfect, he used it during the 2000 presidential campaign. Of course, Bush could not participate in a debate in Spanish, but his use of Spanish showed Hispanic voters that he was interested in them.In Bush's case, the fact that his brother Jeb is married to a native of Mexico, made it seem plausible that Spanish was part of the Bush familia.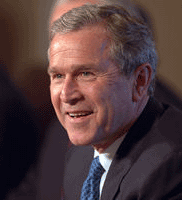 George Bush was suggesting through the use of his Spanish that he could be trusted, since he too was part of Mexico and Spanish.Although Spanish is clearly important, many Hispanics don't care which language the candidate speaks. Senator John McCain of Arizona has demonstrated that Republicans can outdo Democrats when it comes to Latino voters without resorting to espanol.McCain received the support of 55% of the Latino vote in his two elections as US senator. McCain does not speak Spanish but his rhetoric has not turned Latinos away.He consistently rejected some basic tenets of the Republican Party on immigration and minorities and has strongly opposed English-only laws and other anti-immigrant proposals.Of course, it is possible to succeed in politics with just English even in state with significant Latino populations. However, in close elections, the use of Spanish may give a candidate an important edge over a monolingual candidate.Both Sanchez and Morales understand what Bush has already demonstrated about the use of Spanish. Ultimately, however, voters decide elections more on issues rather than the language in which they are expressed. And in that respect Hispanic voters in Texas will look beyond the language used to cast their ballots.