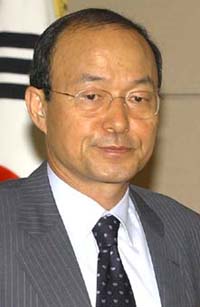 Mr. Song Min-Soon, S. Korea's minister of foreign affairs and trade
Minister of Foreign Affairs and Trade Song Min-soon had consultations with U.S. Secretary of State Condoleezza Rice over the phone on Feb. 8, 2007 to discuss measures for Phase III of the fifth round of the Six-Party Talks which began in Beijing on Feb. 8, 2007.The two leaders had additional consultations to follow up on their last consultations over the phone on January 24. This time, the two ministers noted that strategic consultations between the ROK and the United States provided a foundation for the resumption of the Six-Party Talks, and agreed to cooperate in efforts to reach concrete agreements on measures for the initial stage of the implementation at the upcoming talks, based on consultations among the concerned countries.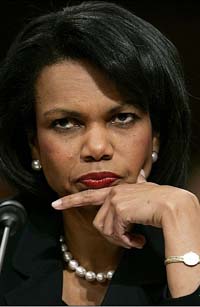 Ms. Condoleezza Rice, U.S. Secretary of State
In addition, the two ministers reconfirmed that measures for the initial stage would mark the beginning of substantial activities for complete denuclearization of the Korean Peninsula at an early date, and agreed to maintain close consultations so that the September 19 Joint Statement would be fully implemented through agreements on measures for the initial stage and smooth implementation, leading to stability and prosperity of the Korean Peninsula and Northeast Asia. They agreed to continue close consultations between the two countries in Beijing as well as the capital cities of the two countries, and between the two ministers while watching the developments at the talks. Furthermore, the two ministers agreed to continue making diversified efforts for a successful conclusion of the Korea-U.S. FTA.
The above story was written by spokesperson of MOFAT