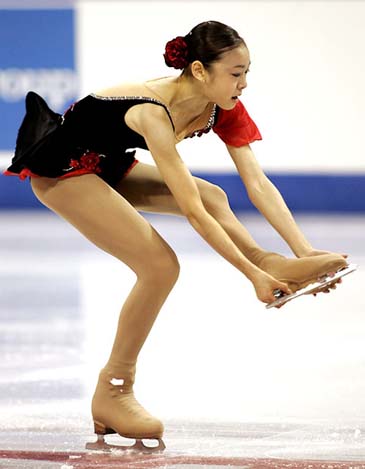 Figure Skater Kim Yu-Na
Dear Kim Yu-Na!I hope you read this open letter, from a Danish school girl who admired you so much, for your wonderful skating. For me you are simply the best figure skater in the world, and I look forward to "meeting" you again next month in The World Championships.I have been your fan since you won the junior world championship. Are you going for gold? Of course, you are second to none. Also, if possible, please send an autograph to Denmark, to one of your many many fans all around the world.Kiss from Christina, and good luck to you in the future. I will follow you.
Christina Jensen
Beatesmindevej 6 -2th.
9210 Aalborg
Denmark
Email: Ivan og Anni annipia@stofanet.dk