America
The Queen
Special Contribution
By Rebecca Elizabeth Johnson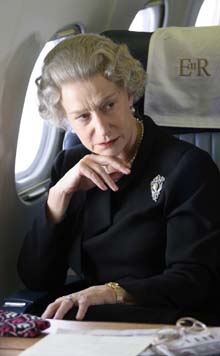 Helen Mirren portrayed as Queen Elizabeth II in "The Queen"
Tears and tantrums, the Oscars has them all.So it came as a surprise when one speech made such an impression on me as to put pen to paper. Or rather finger to keyboard.Dame Helen Mirren's words ran through me and millions of other people when she accepted her statue for her portrayal as Queen Elizabeth II in "The Queen" at the Academy Awards ceremony last month."For 50 years and more, Elizabeth Windsor has maintained her dignity, her sense of duty and her hairstyle." "If it wasn't for her, I most certainly wouldn't be here — ladies and gentlemen, I give you The Queen," she told the crowds of movie stars, directors and millions of people around the world watching the awards.Although there are many people who are against the Royal Family of the United Kingdom and the Commonwealth there are countless more who support them still.I have been a "Royal Watcher" for many years, observing The Queen at many events and visits including The Queen Mother's funeral, the wedding of Prince Charles and the Duchess of Cornwall, celebrations for the Golden Jubilee, her 80th Birthday and openings of hospital wings and horse shows.What Dame Helen said about The Queen maintaining her dignity is true. Every time I have been lucky to see her I have watched as she has shown interest in everyone she meets, making them feel like the most important person at that moment. She has led the UK, Commonwealth and all the people for over 50 years. It is hard to find other leaders with similar effect.In the film titled The Queen, released in South Korea last month, Dame Helen tries to show how Her Royal Highness coped in the aftermath of the death of Diana, Princess of Wales. The story is insightful and thought provoking whether the watcher is a Royalist or not.It is a beautiful and moving account into one of the most intriguing families in the world. And as I am finding, a family observed by people all over the globe including South Korea.When I tell Koreans here that I am from England, I am often told about the time The Queen and the Duke of Edinburgh visited the country in April 1999 and in particular their visit to the historic city of Andong.Many people have fond memories of that visit and are proud to tell me of her time here. I am fascinated that the Royal visit made such an impression on people here.But not surprised.Talking to fellow English teachers from countries such as America, Canada and South Africa there is always something they know about the Royal Family, and a flood of questions usually follows about everything I can tell them.Although she has no political power The Queen is the head of the nation giving it an identity, sense of pride and dignity.And with Dame Helen's words at The Oscars it is evident that the same dignity The Queen holds is held by all those who support her or are governed by her.For me, The Queen is an inspiration. She is confident, has held her place in history as a great leader, even if it is ceremonial. She makes an impact on nations across the world with her visits such as that to South Korea. She provides a focus for people and recognizes success and achievements. She is committed to her religion and her role. And as the film shows, even if she does stumble in her journey through life sometimes, she always gets it right in the end.Ladies and gentlemen – I give you The Queen.

Related Articles
Foreign Lands
On Soccer
"Beauty Is Only Skin Deep"
Year of the Woman
Teaching English in South Korea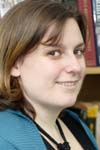 Ms. Rebecca Elizabeth Johnson, who serves as special contributor, is operating as an educator of English and freelance journalist in South Korea. She holds a post grad diploma in newspaper journalism from Harlow College, Essex, UK. She also studied American studies, world history, astrology at Keele University, and at Ball State University, Indiana, USA. Her hobbies includes playing the saxophone.