Global Views
Closing the Chapter on Impunity in Africa
By Hany Besada
CIGI Senior Researcher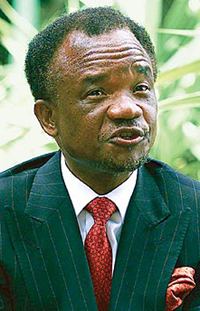 Ex-Zambian President Frederick Chiluba
Last week's conviction of former Zambian president, Frederick Chiluba, by a London High Court on charges of embezzlement of state funds, is the latest in a series of tentative steps aimed at holding former African leaders accountable for their actions during their term of office. Corrupt and authoritarian African dictators and presidents, who once plundered the continent with impunity, are now finding themselves in unfamiliar territory, having to answer to criminal charges, ranging from genocide and corruption to graft. With the increasing number of democratically elected governments, and a growing obsession with good governance being regarded as a prerequisite for direct foreign investment, as well as for trade and economic co-operation with the West, the era of untouchable African dictators and consequence-free autocratic rule is fading fast.Mr Chiluba, with his reputation as an expensive, designer-label dresser, was found guilty of stashing more than $46 million of public money into a bank account in the United Kingdom during his term in office, which lasted from 1991 to 2001. Although his official salary during this period did not exceed $100 000 per annum, in recent months, Zambian officials have seized several of Chiluba's properties and vehicles worth millions of dollars. All the meanwhile the majority of Zambians, actually more than 75% of the population, live on less than $1 a day.The Attorney General's decision to take Chiluba to court bears testimony to Africa's resolve to rid the continent of corrupt practices and make those leaders, who have already left office, pay for their misdeeds. Several governments have lifted the impunity, granted by their constitutions, which kept erring former leaders beyond the reach of the law for decades. In Senegal, the National Assembly's adoption, in February 2007, of a law to allow Senegalese courts to put the exiled former dictator of Chad, Hissenè Habré, on trial, signifies the first attempt by an African state to deliver justice to victims for atrocities committed by a former African leader elsewhere on the continent.In September 2005, the former Chadian dictator was indicted in Belgium for crimes against humanity, torture and war crimes that had taken place during his presidency, which lasted from 1982 to 1990. Human rights organisations, both in the region itself and in the West, accused him of orchestrating the killing of 40 000 members of opposition groups and facilitating the torture of more than 200 000 dissidents from other ethnic groups. Although he had been under nominal house arrest in Dakar since fleeing Chad in 1990, following a request by the African Union (AU), a decision was reached to try him on charges of human rights violations.Meanwhile, in South Africa, former Deputy President and African National Congress (ANC) Deputy President, Jacob Zuma's chances of being convicted on corruption charges increased during March 2007. This followed a court order, allowing the National Director of Public Prosecutions to expand an investigation into financial irregularities in dealings between Zuma, the French arms company, Thint, and a number of British banks, with regard to the multibillion-pound South African arms deal. Zuma stands accused of accepting at least R1,2 million (£85 000) in bribes from his close friend and personal financial adviser, convicted fraudster Shabir Shaik, and of accepting a bribe from Thint. The case was struck off the role in September 2006, when the National Prosecuting Authority was not ready to proceed with the case. However, a court ruling has given permission for the corruption charged to be re-instated.These actions, which are amongst many other similar actions taking place across Africa, have been hailed as the beginning of a new era of political accountability for autocratic and corrupt African leaders who no longer enjoy the job security of their predecessors. Movements, such as the African Peer Review Mechanism (APRM) and the New Partnership for Africa's Development (NEPAD), are regarded as efforts by African governments to emphasise their commitment to good governance, political transparency and accountability on the continent. Although both the APRM and NEPAD are not without shortcomings and limitations, they do constitute a definite shift in the mindsets of African governments that this kind of change has been long overdue.However, this is not to say that all is smooth sailing. In Zimbabwe, President Robert Mugabe, once applauded for his efforts in putting an end to the apartheid regime in South Africa and steering Zimbabwe through a difficult transitional period, following its independence during the 1980s, is now being regarded as a liability to peace and justice on the continent. Under his 27-year rule, the well-being of his people has disintegrated to unprecedented proportions, which is as much an abuse of human rights as is the systematic torture and stifling of civil liberties taking place across the country. With the exception of Zambia, its neighbours have done little to intervene in the affairs of this embattled southern African state. South Africa, the pivotal state on the sub-continent, has been criticised for its policy of quite diplomacy with regard to Zimbabwe.Despite the apparent failure of African leaders to clamp down on Mugabe's reign of terror and human suffering in Zimbabwe, selective developments elsewhere on the continent warrant cautious optimism. The trend towards greater democratisation and improved political accountability appears to be on track, despite the occasional setback. With the necessary political will, and the legal machinery to prosecute in place, African leaders seem focused on turning a new chapter on impunity.
Hany Besada is a Senior Researcher, working on fragile states, at the Centre for International Governance Innovation (CIGI) in Waterloo, Canada.

Related Articles
Turkey and the New Middle East
Reaching Success or Reaffirming Failure: The ...
Challenges of Social Progress in IBSA
The Democratic Mudslide of Sudan
Local Solutions That Address Climate Change
Nowhere to Go
A Maturing China-Africa Relationship
Zimbabwe: From Africa's Breadbasket to Its ...
African Union Dull under Spotlight
Change of Scope for Land of Hope
Sluggish Justice Emboldens Despots
Sierra Leone's Defining Moment at Ballot Box
Libya Mends Fences with Int'l Community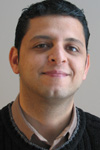 Mr. Hany Besada is senior researcher and program leader, Health and Social Governance at the Centre for Int'l Governance Innovation (CIGI) in Waterloo, Canada. Mr. Besada's research interests include African economic and political development, Middle East studies, int'l diplomacy, and conflict resolution. He holds an MA and a BA in Int'l Relations from Alliant Int'l University in San Diego, US.