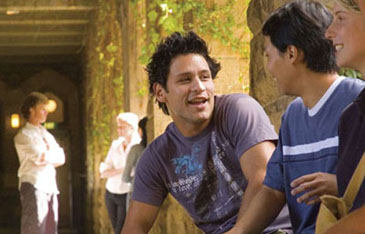 Exchange students
The Committee for Safety of Foreign Exchange Students (CSFES) applauds the efforts of school administrators across the United States.Principals, superintendents and State Offices of Public Instruction are adhering to the federal regulations implemented to reduce the incidents of exchange student abuse.
CSFES Director, Danielle Grijalva, stated "the implementation of policies that schools are adopting lessen problems for foreign teenagers. High schools that designate a deadline for placement agencies will allow sufficient time for compliance with Homeland Security requirements. This also allows for ample time to conduct criminal background checks of host families. These steps help to eliminate hasty, sloppy placements."
CSFES encourages school administrators to check the local address of incoming exchange students and notify the U.S. Department of State if more than two students are placed in one residence.
CSFES commends those school districts who establish a conflict of interest policy that no school employee may also function as a representative for an exchange placement agency.
Ms. Grijalva included, "High schools oftentimes have funding and space issues. Student placement agencies force high schools to take students who were not properly enrolled. This leads to students being placed in homes haphazardly. Exchange students placed in the homes of registered sex offenders and convicted felons is certainly not an isolated incident as the exchange community would like for the public to believe."
CSFES reminds the public that as per the federal regulations, "Under no circumstances may a sponsor facilitate the entry into the United States of an exchange student for whom a written school placement has not been secured."
Local law enforcement or the National Center for Missing and Exploited Children are now informed when abuse or neglect of a student is detected.
Contact: Danielle Grijalva, Director
Committee for Safety of Foreign Exchange Students
P.O. Box 6496 / Oceanside, CA 92056
www.csfes.org
Phone: 866-471-9203
Cell: 760-583-9593
Email: DGrijalva@csfes.org