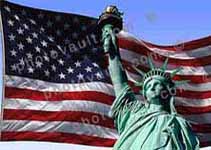 I became a US citizen for a number of reasons, but one was to escape the Italian bureaucracy, which I thought was the worst in the world. But becoming American involved dealing with a worse bureaucracy: The Immigration and Naturalization Service (INS). Any immigrant who has had to deal with the INS will be able to tell you horror stories. In the last few years the agency's incompetence became common knowledge to all Americans because of 9-11. We all remember that six months after Mohamed Atta and Marwan Al-Shehhi and several other terrorists destroyed the World Trade Center, the INS approved their application to study at a flight school in Venice, Florida. Apparently employees at the INS don't read newspapers. The agency's attempt to get tough and make sure those kinds of blunders don't occur again might explain the arrest of several hundred Middle Eastern immigrants in late December of 2002 in Los Angeles. Those detained had reported to the INS because under new rules established after 9-11, men and boys older than 16 from Iraq, Iran, Syria, Libya, and Sudan are required to register with the INS. The INS explained that people were detained because too many of them came to register at the last minute.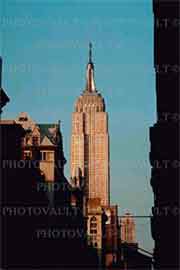 Unable to process their paperwork, the INS put them in jail. The INS wanted to be absolutely sure that they did not pose a threat to the US. Of course, it was highly unlikely that anyone planning terrorist attacks would have shown up to be properly registered.
It's not clear how many people were detained, although some groups estimated as many as 700. The INS refused to give exact figures. Apparently some were held only briefly. Jorge Martinez, a Justice Department spokesman, indicated that the numbers suggested by groups representing Arabs and Iranians were highly inflated and that these organizations have a "bias against the system." Of course, when you cannot attack the other people's argument through logic because you committed a blunder, you err again by attacking their motivation. Martinez indicated that the situation in Los Angeles was unique because of the region's high concentration of Iranians. The situation in the San Francisco Bay Area, however, has been even worse. According to Banafsheh Akhlaghi, an immigration attorney, seven of her clients have been shackled at the hands and waist and have been denied permission to see their families. Other immigrants detained in the San Francisco Bay Area were flown to Arizona, Chicago, and Kentucky, as officials searched for available jails. Eventually spaces were found in San Diego, where, as of this writing, the immigrants are still being held. At least in Los Angeles they were allowed to post bail. The tragedy with the INS is that immigrants can be arrested and held incommunicado, and family members will not be notified. In one extreme case, Maher Arar, a Canadian citizen accused of terrorism, was deported to Syria by the INS, because he also held a Syrian passport. Rep. Jane Harman (D-Venice, CA) urged INS acting Commissioner Michael J. Garcia to explain the INS' s actions.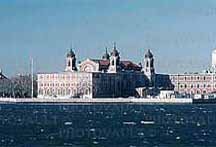 She believes that many of those people detained could have been resources in our fight against terrorism and now have been alienated. She is absolutely right. How many of them would cooperate with authorities if the FBI came asking questions as they do their investigations? How man of these immigrants arrested would work for the US government in the fight against terrorism? Rep. Howard Berman (D-Van Nuys, CA) went even further and stated that the idea of registering immigrants from the five countries was used to ensnare people. The INS action may have driven people into hiding. If there are any more sleeper cells hiding among the immigrant population, they can be more difficult to detect because people who might notice suspicious activities might be afraid to report them. It used to be that the INS affected only immigrants, who were accustomed to bureaucracy in their own country, and who, as non-citizens with little or no political representation, had no choice but endure the treatment. After 9-11 the agency's incompetence became clear to all Americans because their work affects our security as a nation. Hopefully, people will now pay more attention to the INS's actions. When a US government agency treats a group of innocent people as if they were criminals, you have to wonder who will be next. Your group maybe?