Should you be able to drive legally in the US if you are living and working illegally? Some American police officers think so. Several police chiefs in Georgia, including the chief of Atlanta, support a bill introduced in the state legislature that would allow undocumented workers to obtain driver licenses. Why would those who are paid to enforce laws be pushing for rewarding lawbreakers with legal benefits?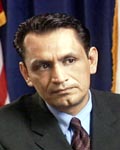 Mostly it has to do with realities. Since undocumented workers drive on American roads, it makes perfect sense that they drive legally. California Assemblyman Gil Cedillo, D-Los Angeles, author of a bill that would have given undocumented workers in California the legal right to drive last year, believes that the roads would be safer. If undocumented workers could obtain driver's training and testing and if they could purchase insurance, they would be better off and so would the rest of society.Denying people the right to drive legally, while at the same time allowing them to work, is also hypocritical. It means that we value what they do, but not that much. Work, but don't drive, seems to be the message. How you get to work is your problem.Utah, North Carolina, and Tennessee believe that since undocumented workers contribute to business, they can have the right to drive legally. The three states don't require driver's license applicants to prove that they are in the US legally. They don't require a social security number to apply for a driver's licenses, accepting in its place a taxpayer identification number, which is available to undocumented workers. By giving them a taxpayer identification number, the US is saying that undocumented immigrants can work. Allowing them to drive legally is a logical next step.The issue of giving driver's licenses to undocumented workers is a sticky one, however. In part it has to do with the fact that a license to drive has other uses which citizens take for granted. Since there is no national identification card in the US, the driver license has in a way taken its place. Thus its value goes far beyond the mere permit to drive a car.Since it's used as an ID card, the license gives legitimacy to the person having it. It says that he or she is legally in the country and has rights which undocumented workers don't normally have.Fear of abuses by potential terrorists is also what pushes people to deny driver's licenses to undocumented workers. Gray Davis, Governor of
California, vetoed Cedillo's bill because of security concerns. He felt that potential terrorists might abuse the system and obtain licenses and pose threats to our nation. Davis' veto was hailed by opponents of immigration who believe that giving undocumented workers the right to drive is a step toward legitimization of illegal activities and will only encourage more of the same. Lawbreakers should not be rewarded. Having come to the US illegally, undocumented workers should not be rewarded with a legal driver's license.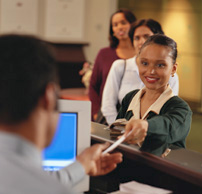 However, while granting undocumented workers official documents inches them closer to regularizing their status, it also benefits society in
general. In this respect the Mexican government has made its citizens in the US more legitimate whether they have legal rights to stay in the US or not. Mexican consular offices in the US have been issuing a matr챠cula consular to their citizens living in our country. The I.D. cards identify the bearers and are accepted by American banks, hospitals, and even police departments.
The value of these cards goes beyond the practical aspects of everyday life since it identifies people and gives them some dignity.Not too many people speak up for undocumented workers. Undocumented workers don't have the resources to hire lobbyists and influence elected
officials. They don't make significant financial contributions to candidates for political offices and expect to be repaid after the elections.They just want a job to support families in the US or in many cases to send money back home. Maybe it's time we recognize that just like companies can sell their products across borders through legal means, workers should also be allowed to sell their services legally without being labeled criminals. Allowing them to drive legally in the US benefits not just them but the rest of society as well. Utah, North Carolina, and Tennessee have figured it out. Other states should follow their example.