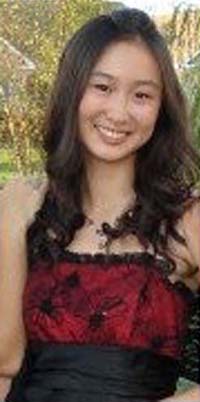 SoRi Jang wins a scholarship. She lived in Seoul as a US student.
Attending schools in the United States and Korea, SoRi Jang learned to adjust quickly to new environments.
She also learned the importance of expressing herself, even as others expected her to blend in with the crowd.
"I am stronger and more independent than I ever was," wrote Jang, 19, a high school senior from Centerville, Ohio, who will attend the University of Chicago. "I still cannot say I have found myself entirely, but I can say that I am on my way, with a good start."
Jang — who has lived in several South Korean cities, including Seoul — won a $500 scholarship by writing the winning essay in a scholarship contest sponsored by University Language Services, a U.S.-based company that translates academic transcripts, records and personal documents and provides assistance to students attending universities around the world.
Students who attend schools in more than one country say they are more independent, more motivated and better prepared to enter an increasingly competitive marketplace, according to an evaluation of the essay contest submissions.
In addition, students wrote that schools in other countries differed in the emphasis they placed on individual achievement versus teamwork, said Jessica Hertz, chairwoman of the scholarship contest. "A surprising number of essays noted that American students are taught to strive for individual success, but students elsewhere in the world are taught to cooperate and collaborate," Hertz said.
Submissions came from students who have attended high schools and universities in dozens of countries on six continents. Despite the different locales, students discovered many of the same lessons: — Independence is important, but so is humility. At first, Jacqueline Villadsen was thrilled that none of her teachers in France assigned homework. Then the Massachusetts Institute of Technology student realized she had to be disciplined in order to keep up with her studies and that "independence does not mean never asking for help."
— America is not the center of the world. Heather Otto learned this literally when she opened up a map in New Zealand and the United States wasn't in the middle. "As I furthered my education I always considered that each professor would teach from their own perceptions, their own center of the map. It was my job as a student to pursue all perspectives and expand my circle of knowledge," wrote Otto, a student at the Kalamazoo Center for the Healing Arts.
— Living abroad can prepare you for your career. Studying in the United States has given Carmen Damazio-Medeiros opportunities she never thought possible in her home of Brazil. "There is no limit to what one can accomplish living in a country that values the skills and dedication of each student and understands that each citizen's success matters to the future of its nation," wrote Damazio-Medeiros, who is studying accounting at Florida International University. Jang's submission and the other winning essays can be read in full at www.universitylanguage.com.
University Language Services specializes in the translation of academic transcripts, records and personal documents. Since 1983, ULS and its affiliates have provided individuals and academic institutions with certified translations, interpreting and tape transcriptions. The ULS website, www.universitylanguage.com , provides assistance to international students pursuing an American education and American students who wish to study abroad.
ULS offers assistance in more than 150 languages and dialects from its international headquarters in New York City and affiliates' offices around the world.