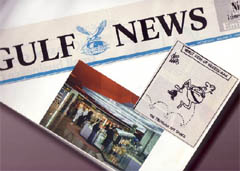 A prominent Arab journalist has issued an open message of apology extending his deepest apologies and condolences to South Korean people in connection with killing of Korean interpreter Kim Sun-il by Iraqi terrorists.
In his message carried on Gulf News, one of the leading English dailies published in Dubai, UAE and widely read in Gulf countries, Mr. Abdul Hamid Ahmad, editor-in-chief of the newspaper said: "These horrendous killings violate our traditions and the teachings and values of our sublime Islamic religion."Pointing out that they were carried out in cold blood by a small group of terrorists and criminals who are treated as "outcasts in our society," he went on to say that these killers have nothing to do with religion, ethics and values of the Arab people. The beheading of American hostage Paul Johnson in Saudi Arabia last week and the murder of South Korean hostage Kim Sun-il, 33, in Iraq on Tuesday have saddened us, he said.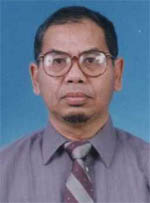 Mr. Abdul Hamid Ahmad
Mr. Abdul Hamid Ahmad maintained that they have shaken the foundations of Arabs and Muslims just as they have shocked Americans and South Koreans. Arabs and Muslims strongly condemn and loathe such acts. He then pointed out that "our teachings urge us to fight our enemy for freedom, dignity and rights. But our teachings also vehemently denounce such murders and the mutilation of the enemy."The message read in part: "Oh Lord does not hold us responsible for the actions of the villains amongst us. As Almighty Allah quotes the Prophet Moses (PBUH) in the Holy Quran: "Oh my Lord if it had been Your Will, You could have destroyed them and me before; would You destroy us for the deeds of the foolish ones among us? It is only Your trial by which You lead astray whom You will, and keep guided whom You will. You are our Protector, so forgive us and have mercy on us; for You are the best of those who forgive."He then called upon the American and South Korean people to understand that the majority of Arabs and Muslims denounce these murders. It is unfortunate that the South Koreans, who have come to Iraq on a humanitarian mission, are treated so barbarically in a country that desperately needs help. But again I emphasize that these murders do not reflect the attitude of Iraqis, Arabs and Muslims because an unknown gang that is dastardly and base has committed them, he added.
Korean captive decapitated
South Korean civilian Kim Sun-il (front), sits in front of his captors in this image taken from a recent video obtained by Al-Jazeera TV station on June 20, 2004. In the video, an Islamic group "Monotheism and Jihad" threatened to behead Kim unless Seoul government withdraw Korean troops from Iraq. Kim was slain by the group as South Korean government failed to meet their demands.
I repeat my apologies to the American and South Korean people. But I would like to assure them that this bunch of criminals will not win against justice and what is right. By committing such despicable crimes, they are merely hurting rather than serving their cause. In fact, they have no cause at all and nor do they have principles."I am not saying we are perfect or that the situation in the Arab and Muslim world is under control. But I must stress that beheading and murdering innocent people have nothing to do with our teachings and principles and nor are they linked to our just cause and fight for freedom, dignity, justice and rights," he concluded …