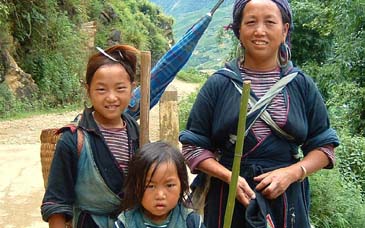 Hmong-American community will honor Captain David Harold Kouba through a memorial service on July 20, 2008 in Clovis, CA.
The Hmong-American community will be putting together a memorial service to honor and pay respect to a fallen hero who was a comrade to the Laotian army under Major General Vang Pao.Captain David Harold Kouba was one of many civilian pilots who flew in Laos during the U.S. Secret War against Communism in Southeast Asia. He was hired by Continental Air Services, Inc. (CASI), and flew the sky of Laos from 1968 to 1975. Like others of his kind, Capt. Kouba flew support missions for USAID, Public Health, Public Works, USIS, and other civilian projects. Subsequently, Capt. Kouba also played vital roles to the CIA for SAR (Search And Rescue) missions, delivering "hard rice," food, medicines, and other supplies to both refugees and ground troops.On May 14, 1975, Capt. Kouba and chopper pilot Jack Knotts were given the special assignment to evacuate Jerry Daniels (Hog), a CIA case officer, and Major General Vang Pao (VP) out of their headquarter — Long Cheng, a CIA paramilitary headquarter.Shortly after, Capt. Kouba left Southeast Asia and spent 32 years living in the States. In late 2006, Capt. Kouba finally returned to Laos to revisit some of the most memorable places of his life. As a result, on May 13, 2007 - 32 years later, Capt. Kouba eventually reunited with General Vang Pao and the Hmong community living in America. Unfortunately, on April 24, 2008, Capt. Kouba was found dead in his peaceful home in Las Vegas, Nevada. He had lost the fight to a decade old illness that eventually led to terminal cancer. He died at the age of 69.The memorial service is scheduled for July 20, 2008 in Clovis, CA. The service will be held at the Clovis Memorial Building, in the Liberty Ballroom, locating on 453 Hughes Avenue, Clovis, CA 93612. Main program is from 11:00 a.m. to 1:30 p.m. Door will be open at 9:00 a.m., and lunch will be served following the main program.We anticipate having many distinguished guests including elected officials, services men and women, expatriates, and local and national leaders. Please, come join us to honor and pay respect to one of our fallen unforgotten comrades.For more information, please contact Thua Vang at (530) 693-0617 or at ahmongus@hotmail.com.Clovis Memorial Building
453 Hughes Avenue
Clovis, CA 93612
11:00 a.m. — 1:30 p.m.