Summer is here and as many people will soon be on vacation there will be a need to see and do more than usual. Korea offers a variety of events to suit almost every interest and genre and with her diverse and multi talented environment this will surely be a season worth remembering. Not only will there be a range of exciting music festivals, performing arts and outdoor activities but also the foreign and local community will get treated to cultural events celebrating history and traditional customs of Korea. Currently underway is the 12th Punchon International Fantastic Film Festival which runs from the 18th July up until the 27th at the Boksagol cultural centre. The annual event highlights more than 200 films from 33 countries and covers ample eight categories. The event provides a platform for the developing Korean industry as well as foreign movies and concentrates on showcasing new directors and innovation in film.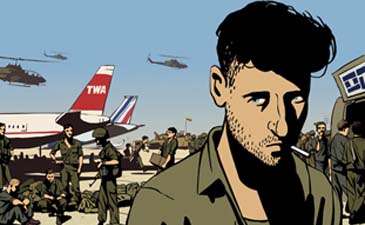 A scene from the opening film Waltz with Bashir
www.pifan.com
Another rousing event is the Incheon Pentaport Rock Festival which should be an experience guaranteed to leave you buzzing. Happening from the 25th to the 27th July it's considered to be one of the biggest open air festivals in Korea. This year a range of musical styles are being presented however the festival will mostly centre on rock and electronic music. With three stages and a star studded line up including the likes of international names such as Travis, The Vines and Underworld as well as a string of local super-talented musicians this will surely be an event worth checking out.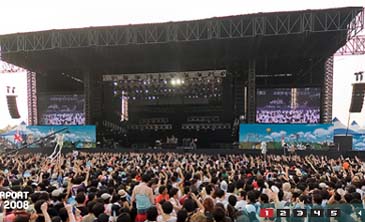 The main stage at the festival
www.pentaportrock.com
Next up is the Miryang Summer Performing Art Festival happening from the 20th July till the 5th of August. The festival will showcase a young director's exhibition, a family theatre, a university play expo, children's theatre site as well as a play and actor training workshop hosted by world renowned producer Lee Yun-taek. Taking place near the scenic Eoreumgol (Ice Valley) and mountainous Yongnam there will be ample to admire on an off stage.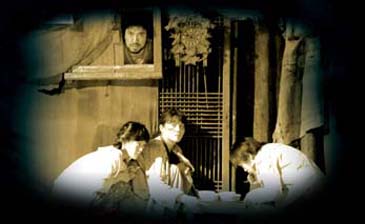 One of the dramas is being performed at the arts festival
www.stt1986.com
The Hi Seoul festival (Han River festival) is a seasonal event this time around held at the Han River from the 25th of July to the 3rd of August where visitors can partake in various water sports, enjoy live music, view art displays and be treated to a host of other cultural activities. Initiated by the Metropolitan Government the celebrated event is divided into four parts. During fall visitors get treated to an Arts celebration, in winter it is the Light fiesta and during spring the Palace festival rounds off this attractive spectacle.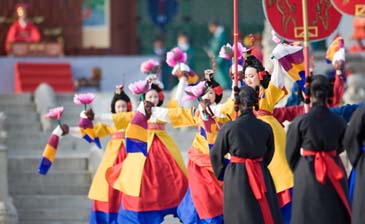 Tradition and culture on display at the Hi Seoul festival
www.hiseoulfest.org
Enjoyed by both young and old for over a decade now the Busan Sea Festival takes place from the 1st to the 8th of August. Held at the renowned Haeundae and Gwangalli beaches as well as other sandy spots, this scenic city attracts the foreign and local community all year round. This year visitors can enjoy various rock festivals, dance extravaganzas, including hip hop and salsa, as well as a literature fair making this one of the most celebrated experiences in colourful Korea.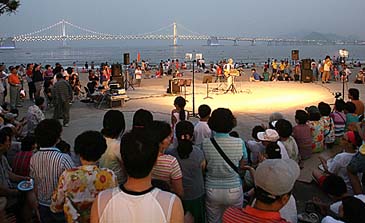 One of the many evening beach performances at the festival
www.seafestival.co.kr