Marlon Brando, right, with Rod Steiger in a scene from the 1954 film "On The Waterfront"
Courtesy Reuters
Marlon Brando, the rebellious prodigy who electrified a generation and forever transformed the art of screen acting, yet whose erratic career, obstinate eccentricities and recurring tragedies prevented him from fully realizing the promise of his early genius, is dead. He was 80.His lawyer, David J. Seeley, said Mr. Brando died on Thursday at a Los Angeles hospital that Mr. Seeley did not identify, The Associated Press reported. The cause of death was being also withheld, Mr. Seeley said.Young audiences who knew Mr. Brando as a tabloid curiosity with his own private island off Tahiti, or simply an overweight target for late-night comics, might be surprised to learn that at one time, he was a truly revolutionary presence who strode through American popular culture like lightning on legs.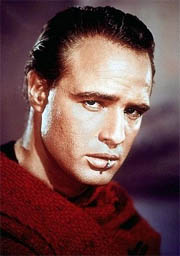 Marlon Brando Jr. (1924-2004)
Certainly among the handful of enduringly great American film actors — some say the greatest — he has also been, without question, the most widely imitated. Virtually all of the finest male stars who have emerged in the last half-century, from Paul Newman to Warren Beatty to Robert De Niro to Leonardo DiCaprio, contain some echo of Mr. Brando's world-shaking paradigm. Simply put: In film acting, there is before Brando, and there is after Brando. And they are like different planets.Yet like Orson Welles, another famous prodigy who battled Hollywood only to see himself balloon into a cartoon version of his early brilliance, Mr. Brando's legacy is built on a surprisingly small number of roles.There is his epochal Stanley Kowalski in Tennessee Williams's "Streetcar Named Desire," a role he created on Broadway in 1947, at age 23, and then played on film in 1951. And there is his performance as the fatally noble Mexican bandit in "Viva Zapata!" in 1952.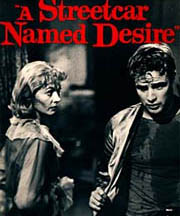 Two crucial roles followed in 1954, as the first in a long line of leather-clad, mixed-up teenagers in "The Wild One" and in his Oscar-winning turn as Terry Malloy, the boxer who could have been a contender, in "On the Waterfront," which many consider his finest performance.After that explosion of creative fire, there follows a huge gap of years filled with intermittently compelling but largely unmemorable roles — and more than a few outright disasters — before a stunning return to form with "The Godfather" in 1972 and "Last Tango in Paris" in 1973. Through it all, Mr. Brando was an often combative and moody iconoclast, a polarizing and enigmatic figure who generally stayed out of the public eye. When he did speak, about acting, about politics, about genetic engineering, about any of the passions that worked on his rambling mind, he revealed a strange mixture of self-abnegation and egomania.A startling number of the increasingly rare interviews he gave were simply jousting matches between him and the interviewer, all about how much he hated doing it or how he wanted to expose the whole process as a phony, commercial exercise.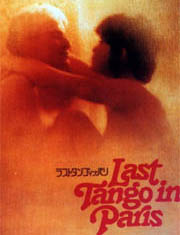 On the few occasions when he seemed to let loose and speak what was really on his fertile mind, such as in a crushing profile by Truman Capote in the New Yorker in 1957 or in a pair of truly odd appearances on "Larry King Live" in the mid-1990's, he got himself into trouble.And more often than not, he would express contempt for the craft of acting."Acting is the least mysterious of all crafts," Mr. Brando once said. "Whenever we want something from somebody or when we want to hide something or pretend, we're acting. Most people do it all day long."He described himself as a lazy man, always looking for ways to make more money for less work. Notoriously lax about learning his lines, he would sometimes have them written on cards just out of camera view. Supporters said this added spontaneity to his performances."If a studio offered to pay me as much to sweep the floor as it did to act, I'd sweep the floor," he said. "There isn't anything that pays you as well as acting while you decide what the hell you're going to do with yourself. Who cares about the applause? Do I need applause to feel good about myself?"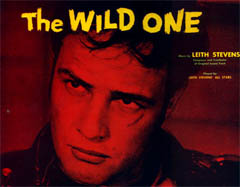 Yet, he could be as meticulous and penetrating as anyone when discussing a particular role. And no one was better at finding brilliant touches that brought a character to life. Many have pointed to a scene in "On the Waterfront" during which he delicately put on the dainty lace glove of the young woman he was awkwardly trying to court, a seemingly unconscious gesture that fills the moment with heart-breaking vulnerability.In preparing for his first film role, as a wounded veteran in "The Men" (1950), he spent weeks living among real soldiers at a veterans' hospital, to the point that many of the film's first audiences came away perplexed, thinking that he was an actual war casualty who had been hired to be in the movie. And for a man who supposedly disdained acting, he could be extraordinarily eloquent on the subject. "The close-up says everything," Mr. Brando once said. "It's then that an actor's learned, rehearsed behavior becomes most obvious to an audience and chips away, unconsciously, at its experience of reality. In a close-up, the audience is only inches away, and your face becomes the stage."He was not the first actor to bring to the screen the style known as the Method, an internalized acting technique promulgated in Russia by Konstantin Stanislavski in the 1920's and then popularized in New York in the 40's by its evangelists like Lee Strasberg, Sanford Meisner and Stella Adler, Mr. Brando's beloved teacher.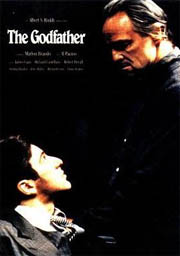 But Mr. Brando was the first to make clear how truly powerful and culture-shaking the Method could be, in the right hands. "His brutish explosions of anger, his displays of vanity on stage were seen by pretentious and unpretentious reviewers alike as having an immediacy new to the theater," Harold Brodkey wrote in The New Yorker in 1994.What made Mr. Brando different from previous Method actors like Montgomery Clift, Mr. Brodkey wrote, was the way he taunted and unsettled the audience. ("You could write a whole chapter on the ways he could make people feel uncomfortable," said an early acting colleague quoted by the Brando biographer Peter Manso.)To American audiences who first saw him in the late 40's, what was most apparent about Mr. Brando was that compared with other actors of the period, he was brooding, muscular and intense. Detractors called him a slob. He appeared in tight blue jeans and torn T-shirts, grimy with sweat, alternately slack jawed with stupidity and alive with feral cunning. And he was more openly sexual — in an animal way — than the actors who immediately preceded him. Often, Mr. Brando was accused of mumbling his lines, but audiences watching those early performances today would notice none of that, so completely has the Brando school of antiglamour taken root in American acting."Brando represented a reaction against the postwar mania for security," Pauline Kael wrote in The Atlantic Monthly in 1966. "As a protagonist, the Brando of the early 50's had no code, only his instincts. He was a development from the gangster and the outlaw."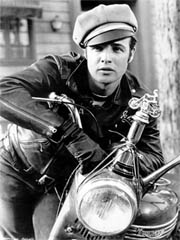 Marlon Brando in the 1953 film "The Wild One"
This anti-authoritarian streak was like catnip to the generation that came of age right after World War II. In "The Wild One," Mr. Brando's reluctantly sensitive biker is asked by a small-town matron what it is that he's rebelling against. "What've you got?" he responds. That line, that attitude, galvanized the emerging postwar youth culture. In "A Method to Their Madness," a 1984 history of the Actors Studio, Foster Hirsch tried to explain what it was about the young Mr. Brando and his fellow student, James Dean, that set them apart from earlier actors like Gary Cooper or Spencer Tracy, who had also cultivated a realistic screen persona. "They appeared to be more fully and interestingly alive on screen than any generation of actors before them," he wrote. "Their realism was deeper, more layered and more complex than that of a Tracy or a Cooper. Brando and Dean were fascinating neurotics, exuding a primeval sexuality. Emotionally, they were knottier and more vulnerable than actors had seemed before, daringly androgynous, even feral. Reaching into their own psyches, they were intuitive and spontaneous."The impression given by many of the finest Method actors was that they needed to act, to purge their inner demons. Mr. Brando echoed this, saying that a childhood with remote and alcoholic parents had driven him to pretending."When you are a child who is unwanted or unwelcome, and the essence of what you are seems to be unacceptable, you look for an identity that will be acceptable," he said.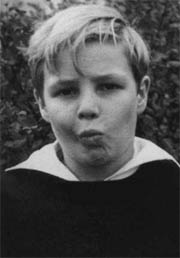 Mr. Brando was born in 1924 in Omaha. In his 1994 autobiography, "Songs My Mother Taught Me," he described a painful childhood. His father, Marlon Brando Sr., was an abusive alcoholic, he said, who never seemed to find anything good to say about his only son. His mother, Dorothy Pennebaker Brando, was also an alcoholic, he said, more interested in drinking than in caring for her family. "I suppose the story of my life is a search for love," Mr. Brando said. "But more than that, I have been looking for a way to repair myself from the damages I suffered early on and to define my obligation, if I had any, to myself and my species."The young boy's suppressed anger against his father was seen by Mr. Brando and many critics as the wellspring for many of his performances. After his father died, Mr. Brando told an interviewer that he wished he could spend just a few more minutes with him."I wanted to rip his ears off and eat them in front of him," Mr. Brando said. "I wanted to separate his larynx from his body and shove it into his stomach. But with time, I began to realize that as long as I felt this way, I would never be free until I eradicated these feelings in myself."In 1935, his parents separated and Mr. Brando and his two older sisters, Florence and Jocelyn, moved with their mother to Orange County, Calif. Two years later, his parents reconciled, and the family moved to the northern Chicago suburbs, first to Evanston and then to Libertyville, where the teenaged Mr. Brando came of age.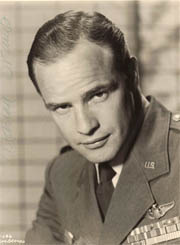 He was an indifferent student, given to pranks. His father sent him to the Shattuck Military Academy in Minnesota, from which he was expelled in his senior year for smoking and insubordination. There was another battle taking place in the Brando household, between the values of his father, a middle-class businessman, and his mother, a disappointed actress. By the time the young Mr. Brando was kicked out of military school, both of his sisters had moved to New York to forge acting careers. Mr. Brando stayed in Libertyville for a while, then followed his sisters to New York in 1943.He enrolled in the Dramatic Workshop of the New School for Social Research. Mr. Brando seemed to understand the Method instinctively, how to use his own reservoir of memories and internalized emotions to find moments of truth. Indeed, some of his fellow students said that teaching him the technique was redundant."Marlon's going to school to learn the Method was like sending a tiger to jungle school," Elaine Stritch said.In a 1997 article in The New York Times on the 50th anniversary of the Actors Studio, Ann Douglas described an early acting exercise: "During one class, Stella Adler, Mr. Brando's teacher, told her students to pretend to be chickens on which an atomic bomb was about to fall.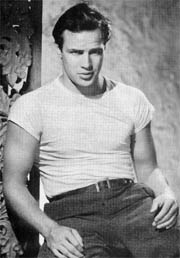 The rest of the students ran around clucking loudly and looking frantically at the sky, but Mr. Brando just sat there calmly — he was a hen, busy laying her eggs. What would a hen know or care about a bomb?" Mr. Brando made his stage debut at the New School, playing Jesus in a 1944 production of Gerhart Hauptmann's "Hannele." Later that year, he joined the Broadway cast of "I Remember Mama," and stayed there for two years.In 1946, Mr. Brando appeared in several Plays — "Truckline Cafe" by Maxwell Anderson, "Candida" by George Bernard Shaw, "A Flag is Born" by Ben Hecht — before a brilliant young director named Elia Kazan recommended him for the role of Stanley Kowalski in "A Streetcar Named Desire." In 1947, in that role, he exploded onto the stage. Although the play was written and presented largely as the story of Blanche DuBois, the quintessentially neurotic Southern belle, played by the brilliant Jessica Tandy, Mr. Brando was all anyone could talk about.The inspiration for Mr. Brando's costume — torn T-shirt, extremely tight jeans — came from watching construction workers at a site adjacent to the theater, said Lucinda Ballard, the play's costume designer. Mr. Brando painstakingly bulked up his muscles and then had a fitting for the specially made jeans, insisting that he wear no underwear for the fitting. "His silences, even more than his speeches, are completely arresting," the critic Harold Clurman wrote in 1948. "Through his own intense concentration on what he is thinking or doing at each moment he is on the stage, all our attention focuses on him. Brando's quality is one of acute sensitivity."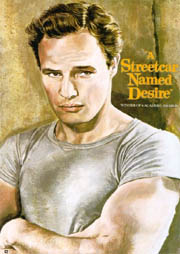 For three years, he parried offers from Hollywood until finally he accepted the lead role in "The Men," drawn by the character of the wounded war veteran. The Hollywood establishment did not quite know what to make of Mr. Brando. It never did. In the early 50's, movie stars were expected to be models of glamour when they appeared in public. Mr. Brando went around in T-shirts and blue jeans. He was often spotted driving down Sunset Boulevard in a convertible wearing a fake arrow that seemed to penetrate his head."Nobody, nothing, no amount of money can make him behave," said a profile in The Times Magazine in 1954. "He's got to be his own master, even though he may not yet have mastered himself."Mr. Brando did not seem to care what Hollywood thought of him. "The only reason I'm here is that I don't yet have the moral courage to turn down the money," he said."The Men" was followed in 1951 with the film version of "A Streetcar Named Desire," in which Mr. Brando had the same effect on movie audiences that he had had on Broadway. Hollywood, however, kept its distance. Though the film won Oscars for Vivien Leigh's Blanche, as well as for supporting performers Kim Hunter and Karl Malden, Mr. Brando was passed over.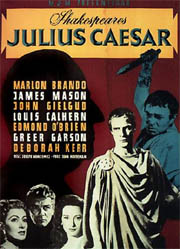 In 1952, Mr. Brando starred again for Mr. Kazan in "Viva Zapata!" — a political paean to revolutionaries, with a John Steinbeck script. Again, a supporting performer, Anthony Quinn, took home the Oscar and Mr. Brando was overlooked. In 1953, trying to prove he was more than a mumbling, one-note performer, Mr. Brando played Marc Antony in a film of Shakespeare's "Julius Caesar." Again, he was nominated for an Oscar. Again, he lost. Hollywood's snubbing of Mr. Brando was getting to be a little embarrassing. Although he was widely proclaimed by critics as the greatest actor of his generation, and embraced at the box-office in film after film, his disdain for the establishment was returned in kind. Finally, in 1954, in "On the Waterfront," he received an Oscar. The role of Terry Malloy, more than any other, is emblematic of the power and reach of the style of acting that Mr. Brando brought to the screen."If there is a better performance by a man in the history of film, I don't know what it is," said Mr. Kazan, his director again.Hollywood had finally embraced Mr. Brando. At the Academy Award ceremonies, he even joked with the M.C., Bob Hope, wrestling over the Oscar he had just won. It seemed to presage greater glories but proved to be the end of the most fertile period in his professional life.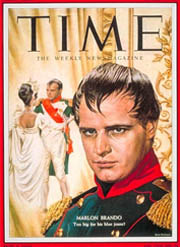 To avoid a lawsuit, for walking off a big-budget extravaganza called "The Egyptian," Mr. Brando agreed to play Napoleon in another lavish romance called "Desiree" and essentially walked through the role. He admitted as much. Time put him on its cover. "Too big for his blue jeans?" the cover headline asked. In 1955, he was miscast again, this time as a singing gangster in "Guys and Dolls." And then, in 1956, he dressed up as an Okinawan villager for "The Teahouse of the August Moon."More and more, he seemed to be receding behind his makeup. And he developed a growing reputation for being difficult. It was while filming "Sayonara" (1957) that Mr. Brando agreed to an interview with Truman Capote for The New Yorker. The resulting article, "The Duke in His Own Domain," was a patronizing portrait of a somewhat dim prima donna. "People around me never say anything," Mr. Brando said. "They just seem to want to hear what I have to say. That's why I do all the talking." Mr. Capote expressed astonishment that Mr. Brando objected to the piece."The unwary Brando was made to look public ass No. 1," Ms. Kael said. "It was now open season on Brando."Certainly, the tide had turned. To some, the brilliant prodigy had become the spoiled, aging adolescent. He fought back, with performances that showed flashes of his earlier brilliance in "The Young Lions" (1958) and "The Fugitive Kind" (1959). In 1961, he turned to directing for the first and only time, starring himself in a quirky, almost sadistic anti-Western called "One-Eyed Jacks."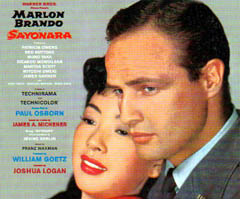 His fortunes were supposed to be revived by an expensive remake of "Mutiny on the Bounty." Instead, it became the most celebrated movie disaster of its day.In a 1962 Saturday Evening Post piece on the debacle, the director Billy Wilder, who had worked on the script, recounted that when he was introduced to John F. Kennedy, the president leaned over and asked, "When in the world are they going to finish `Mutiny on the Bounty?' "At the time, the film had been in production for 11 months, after 13 months of preparations, and it was still months from completion. The budget had soared to nearly $20 million, a huge sum in those days. And its star, Mr. Brando, had likewise ballooned, from 170 to 210 pounds, the first occurrence of a problem that would plague him for the rest of his life.Nearly everyone blamed Mr. Brando for the film's problems."They deserve what they get when they give a ham actor, a petulant child, complete control of an expensive picture," said the director, Lewis Milestone. Mr. Brando's co-stars concurred. "The man is unprofessional and absolutely ridiculous," Trevor Howard said.The film, which opened in 1962, was a box-office disaster. It would be a long time before a Hollywood studio would again star Mr. Brando in an expensive production.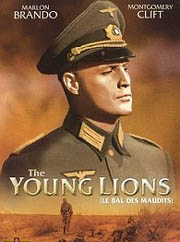 The rest of the 1960's were a string of uneven films of steadily decreasing impact, beginning with "The Ugly American" in 1963 and including such oddities as Charles Chaplin's "A Countess from Hong Kong" in 1967 and Gilo Pontecorvos "Burn!" in 1969. Mr. Brando seemed bored with acting and increasingly remote. He had fallen in love with Tahiti while making "Bounty," as well as with his co-star, Tarita Teriipia. So in 1966 he simply bought his own island, Tetiaroa, a sickle of palm and sand surrounding a green lagoon about 30 miles north of Tahiti. For the rest of his life, he split his time between his South Pacific island and his estate on Mulholland Drive, above Beverly Hills.His first marriage, to Anna Kashfi, had dissolved in 1958 after a little more than a year. A subsequent child custody battle put Mr. Brando on the tabloid covers when his ex-wife publicly slapped him after a Santa Monica court hearing.A second wife, Movita Castenada, also an actress, married him in 1960 and that, too, was over by 1962."Is Brando Necessary?" asked a Film Comment headline in 1969.Hollywood did not think so. By the time Francis Ford Coppola was casting about for an actor to play the role of Vito Corleone in his 1972 adaptation of Mario Puzo's "The Godfather," Mr. Brando's was nowhere on the studio's radar. Paramount Pictures was considering Burt Lancaster, Orson Welles, George C. Scott, even Edward G. Robinson. When Mr. Coppola told them he wanted Mr. Brando, studio officials refused. Mr. Brando was trouble, they said, and box-office poison.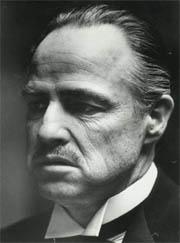 Brando in the Godfather
So Mr. Coppola asked Mr. Brando to submit to a screen test and, to his astonishment, the actor agreed. Mr. Coppola described how he took his film crew to Mr. Brando's Mulholland Drive home and quietly set up one morning. The actor, Mr. Coppola said, at first ignored them and then sat down and began to transform himself into Don Corleone. He put Kleenex in his cheeks, slicked back his hair, affected a raspy voice.When Mr. Coppola showed studio executives the astonishing transformation, they agreed to sign Mr. Brando for the part — but only at a salary of $250,000, a fraction of what he had been earning a decade earlier.The movie was a major critical and box-office success, acclaimed as a classic almost from the moment it was released. It also reminded critics and audiences of Mr. Brando's powerful screen presence. So no one was surprised when he was nominated for a best actor Oscar, despite a role that was significantly smaller than that of co-star Al Pacino. "Marlon Brando has finally connected with a character and a film that need not embarrass America's most complex, most idiosyncratic film actor," Vincent Canby wrote in The Times.Mr. Brando had frequently expressed disdain for awards in those years. Would he attend the Oscars? Mr. Brando refused to say until the last minute, when he told academy officials he would send an American Indian actress, Sacheen Littlefeather, in his place.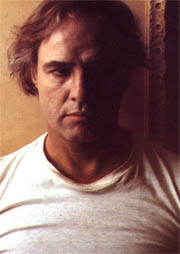 Brando in Last Tango in Paris
When Ms. Littlefeather arrived, she told the show's producer, Howard W. Koch, that Mr. Brando had given her a 15-page statement to read if he won the award. "I'll give you 45 seconds to make your statement," Mr. Koch said, according to "Inside Oscar: The Unofficial History of the Academy Awards," by Mason Wiley and Damien Bona. "If you go one second over, I'll have you bodily removed from the stage. I promise you I'm not afraid to do that." There were gasps, therefore, when Mr. Brando's name was announced as the winner. When actor Roger Moore attempted to hand the Oscar statuette to Ms. Littlefeather, she brushed it aside and said that Mr. Brando "very regretfully cannot accept this very generous award" because of the way American Indians had been treated by Hollywood.Passionate commitment to social causes was nothing new to Mr. Brando. As early as 1946, while appearing in a play about the founding of Israel, he became committed to raising money for the new state. Later, he was a champion for civil rights, the Black Panther Party and the plight of Soviet Jews. But his most vociferous public protests were on behalf of American Indian rights.He followed up his "Godfather" triumph with one of his greatest performances, in Mr. Bertolucci's controversial and erotic "Last Tango in Paris," an X-rated sensation in its day. Many of his monologues, particularly one about being abandoned and humiliated, were drawn from his own childhood experiences.In The Times, Mr. Canby wrote: "I use the word courageous carefully. For Brando, like Bertolucci, had pulled out all the stops without fear of looking absurd."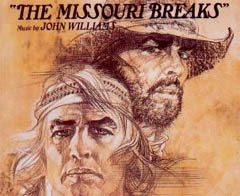 Mr. Brando was nominated again for an Oscar, but this time the academy did not give it to him. He was no longer eager to suffer the psychic damage that good acting required,Mr. Brando told friends. " `Last Tango' required a lot of emotional arm-wrestling," he wrote in his autobiography. "And when it was finished, I decided that I wasn't ever again going to destroy myself emotionally to make a movie."So, suddenly back on top, Mr. Brando set about cashing in. He bragged about how he earned so much money for so little work, most memorably when he was given $4 million for three weeks work as the father of "Superman," in 1978.He began to make noticeably quirky character choices, which some critics saw as thumbing his nose at the audience. In "The Missouri Breaks," in 1976, he played a frontier bounty hunter, inexplicably appearing in one scene dressed as a middle-aged pioneer woman. In "The Formula," he was almost unrecognizable as a greedy oil executive. All the while, Mr. Brando continued to recede into his private world. He reached a kind of oddball apogee in Mr. Coppola's "Apocalypse Now," playing a renegade colonel in a surreal version of Vietnam. In the documentary "Hearts of Darkness: A Filmmaker's Apocalypse," Mr. Coppola said he was stunned when Mr. Brando first appeared on the set, grossly overweight and shaved bald.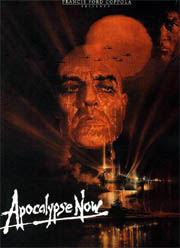 Mr. Brando played a small, but entertainingly eccentric role as an anti-apartheid lawyer in "A Dry White Season" (1989), then followed it up with a critically acclaimed comic turn as a quasigangster in "The Freshman," a kind of send-up of his "Godfather" persona. In 1990, Mr. Brando found himself back on the tabloid front pages when his son, Christian, was accused of shooting and killing Dag Drollet, 26, the son of a prominent Tahitian banker and politician who had been accused of abusing Cheyenne Brando, 20, his girlfriend. Suddenly, Mr. Brando's dysfunctional family became fodder for the gossip pages. In 1995 People Magazine said that Mr. Brando had at least 11 children — five by his three wives, three by his Guatemalan housekeeper, Christina Ruiz, and three from other affairs. Other reports hinted at other children from other affairs. Mr. Brando refused to talk about it."The family kept changing shape," Christian Brando told a reporter. "I'd sit down at the breakfast table and say, `Who are you?' "And Mr. Brando, who had frequently spoken of his own sense of abandonment as a child, was accused by Cheyenne of doing the same to her. "I have come to despise my father for the way he ignored me when I was a child," she said.Mr. Brando testified on his son's behalf. "I tried to be a good father," he said, tearfully. "I did the best I could."Christian Brando pleaded guilty to involuntary manslaughter and served nearly five years in state prison.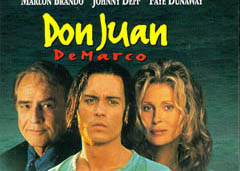 Five years later, Cheyenne Brando hanged herself in the bedroom of her mother's home in Tahiti. It was her third suicide attempt. Family members said she had been in and out of drug rehabilitation and mental hospitals and had been severely depressed since Mr. Drollet's killing.Gradually, Mr. Brando seemed to emerge from the disaster.In 1995, he had another brief triumph as a lovelorn psychiatrist in "Don Juan DeMarco," opposite Johnny Depp and Faye Dunaway."Mr. Brando doesn't so much play his role as play along, in scenes that have been pasted together from suspiciously short takes," Janet Maslin wrote in The Times. "He never succeeds in being as subversive as he looked on live television last year, when he scared the daylights out of a CNN camera crew and Larry King."The two interviews with Mr. King were, indeed, odd affairs. In the first, Mr. Brando wore red suspenders and heavy makeup, saying he was trying to look like Mr. King. He propped his bare feet in camera view and was typically combative and rambling. At the end, he kissed Mr. King on the lips.In the second interview, Mr. Brando got into trouble by complaining that Hollywood was controlled by Jews who showed too little social conscience. Jewish leaders were outraged. Mr. Brando apologized and had a three-hour meeting with Los Angeles rabbis during which he wept and spoke some Yiddish.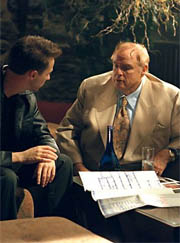 Brando in "The Score"
Mr. Brando had one final, flaming disaster with "The Island of Dr. Moreau" in 1996, which ran way over schedule and budget and spawned reports of terrifying clashes on the set. The film drew scathing reviews and bombed. By this point, Mr. Brando had largely fallen from the public stage. Those who saw him said he was still struggling with a weight problem. And there were several film projects that either did not come to fruition or, for one reason or another, were not released. "Food has always been my friend," he said. "When I wanted to feel better or had a crisis in my life, I opened the icebox."In April 2001, he was hospitalized for pneumonia just days before he was to begin shooting a small role in the sequel, "Scary Movie II." He was reportedly to be paid $2 million for the brief appearance.The actor told Mr. King's television audience why he loved the South Pacific so much and, in the process, explained something about himself."When I lie on the beach there naked, which I do sometimes, and I feel the wind coming over me and I see the stars up above," he said. "And I am looking into this very deep, indescribable night, it is something that escapes my vocabulary to describe. Then I think, God, I have no importance, whatever I do or don't do, or what anybody does, is not more important than the grains of sand that I am lying on, or the coconut that I am using for my pillow. So I really don't think in the long sense."
The above article is from The New York Times.