The couple first met in North Korea, where Mr. Jenkins had been living since leaving active service in South Korea in 1965. The US has accused him of desertion.
Courtesy AP
A Japanese woman who has not seen her North Korea-based family since she was freed from abduction by Pyongyang in 2002 has been reunited with them. Her American husband Charles Jenkins and the couple's two daughters flew into Jakarta for the emotional meeting. Mr. Jenkins has chosen to remain living in North Korea, fearing prosecution by the US military for alleged desertion. Indonesia, unlike Japan, has no extradition treaty with the US, making it a convenient meeting place. Hitomi Soga was on the tarmac at Jakarta International Airport to meet Mr. Jenkins and the couple's two North Korean-born daughters, Mika, 21, and Belinda, 18, according to a Japanese diplomat. The couple hugged and kissed each other, before the family boarded a bus to take them to a luxury city centre hotel. Japanese officials are due to brief the media later on Friday, but Mr. Jenkins and Ms. Soga are not due to meet the press, contrary to earlier reports. Mr. Jenkins has not stepped outside North Korea for more than 40 years, and Belinda and Mika have never left the secretive Stalinist state. If Mr. Jenkins is willing to talk, he could have some unique insights into North Korea — often described as the world's most isolated nation. Ms. Soga first met her husband in Pyongyang, after her abduction by North Korean agents in 1978 to act as a cultural trainer for the country's spies. The last time Mr. Jenkins saw the outside world, Lyndon Johnson was America's president and man had not yet landed on the moon.
But Ms. Soga was devastated when her husband and children were not on the plane. Mr. Jenkins had refused to fly to Japan, fearing he would be extradited to America.
Courtesy AP
He went missing in 1965 while leading a patrol near the Korean Demilitarized Zone (DMZ). He told his platoon he was going to investigate a noise. The US Army says he deserted, but relatives in the US believe that he, like Ms. Soga, was kidnapped.
Diplomatic interest
The reunion is not just a moving human drama — it has also become an important diplomatic issue. The meeting is being staged just two days before upper house elections in Japan, and Prime Minister Junichiro Koizumi has been accused of making political capital out of the event.Jakarta, host to the reunion, wants to improve its relations with Japan, correspondents say. North Korea will hope this meeting takes it a step closer to resolving a longstanding row over at least a dozen Japanese nationals kidnapped by its secret agents in the 1970s and 80s. Mr. Koizumi has made the abduction issue central to normalising diplomatic relations with the North. Hitomi Soga was allowed to go back to Japan in October 2002, following a high-profile visit to Pyongyang by Mr. Koizumi. But Mr. Jenkins stayed behind with Belinda and Mika, fearing extradition to the US to be tried for deserting. Mr. Koizumi travelled to Pyongyang again in May and met Mr. Jenkins, who said again that he did not want to leave North Korea. The couple's enforced separation has been given wide and sympathetic coverage by the Japanese media.It is not yet clear how long the reunion will last, but it is thought it will run to at least a few weeks. The booking at the hotel they are staying in is open-ended. Ms. Soga has said she wants to use the time to persuade her family to return to Japan with her, a possibility the North Korean authorities appear to accept. US Secretary of State Colin Powell has however made it clear that the US authorities are still taking outstanding charges against him seriously.
North Korea's Mystery Guest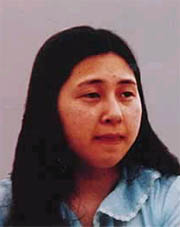 Hitomi Soga
The last person you might expect to find in North Korea is an American soldier, especially one who has chosen to stay there voluntarily. But Charles Robert Jenkins has been in the isolated North since 1965. When offered a ticket to Tokyo by visiting Japanese Prime Minister Junichiro Koizumi in May, he refused.He desperately wants to be reunited with his Japanese wife, who returned to her homeland in 2002 after Pyongyang admitted kidnapping her and several others in the 1970s. But if he joined her in Japan, he would risk arrest by the US military, which accuses him of desertion. A temporary reunion for the couple has been arranged in Jakarta, which has no extradition treaty with the US. The 62-year-old American GI disappeared from duty on 5 January 1965, when he was serving in South Korea to help guard the armistice which ended the 1950-53 Korean War. He was leading a patrol near the Korean Demilitarized Zone (DMZ), when he told his platoon he was going to investigate a noise. He never came back. Days later, his arrival in North Korea was broadcast over the loudspeakers on the DMZ, according to Nobuharu Kumada, a Japanese man who says he served with Mr. Jenkins.The US military has said Mr. Jenkins left behind four notes which stated his intention to defect. "I am sorry for the trouble I will cause you. I know what I have to do. I am going to North Korea. Tell family I love them very much. Love, Charles," one of the notes, allegedly left near his footlocker, is reported to have said.
Hitomi Soga was one of several Japanese citizens kidnapped by North Korea in the 1970s, to train the country's spies.
Courtesy AP
But James Hyman, a nephew in North Carolina, said that the military has no hard evidence of his uncle's supposed defection, and believes instead he was kidnapped. He pointed out that the army lost the original copies of the notes. "Of course they weren't able to be found. There were no four letters," he told BBC News Online.[The quoted note] "was signed 'Love, Charles,' and the family didn't know him as Charles. They knew him as Robert or 'Super'," Mr. Hyman said. He said his uncle was a loyal serviceman who would not have deserted. "Every time I saw him he always had his uniform on," Mr. Hyman, who was four years old when he last saw Mr. Jenkins.
Life in the North
The only person who knows the truth is Mr. Jenkins himself, and he has given very few media interviews. He told a Japanese magazine in 2002 that he was living happily in North Korea, and thanked the country's leader Kim Jong-il for his good treatment.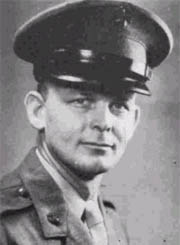 Mr. Charles Robert Jenkins
But it is difficult to ascertain how far Mr. Jenkins' comments reflect the truth in a country which operates close surveillance and does not tolerate disloyalty. North Korea's propensity for disinformation could also explain the incriminating radio broadcasts, and his appearance, according to the Pentagon, in a North Korean propaganda film called Nameless Heroes. Mr. Jenkins met his wife, Hitomi Soga, in North Korea, as her English teacher. Mr. Jenkins told the Japanese magazine they were drawn together by their mutual loneliness, and they married in 1980 — a union, he said, which brought them great happiness.Ms. Soga has since written a letter to Mr. Hyman saying that Mr. Jenkins "was a caring husband and a loving father, and... always put others before himself."This domestic contentment was shattered in October 2002, when the Japanese Government arranged for Ms. Soga, and four other kidnap victims, to visit their home country for the first time since their abduction in 1978. Mr. Jenkins said he had only learned the truth of his wife's history two weeks before. The homecoming was supposed to be brief, but Tokyo never allowed the five to return, and went on to campaign for their families to join them. Japanese Prime Minister Junichiro Koizumi succeeded in bringing about that reunion for the families of four of the abductees in May, after talks with North Korean leader Kim Jong-il. But he failed to persuade Mr. Jenkins, and the couple's daughters, Belinda and Mika, to come to Japan too. The Pentagon has charged Mr. Jenkins with desertion and five other related charges under the Uniform Code of Military Justice.
| | |
| --- | --- |
| | It was the moment they had been looking forward to for so long — former US soldier Charles Jenkins was finally reunited with his Japanese wife, Hitomi Soga. |
Lieutenant Commander Flex Plexico told the BBC that the alleged letters and propaganda broadcasts amounted to "pretty strong evidence."Media reports say Mr. Jenkins could face up to five years in jail if convicted. Lieutenant Plexico would not be drawn on possible penalties. "It all depends upon a lot of circumstances and what arrangements are made in advance. There's too many variables to give an honest answer," he said. Tokyo has pledged to lobby Washington to pardon Mr. Jenkins, but the US Government has not given any indication that it will listen. Mr. Hyman said he had made it his life's work to help his uncle, and was confident he would eventually be cleared. "The lawyer that I'm talking with (says) it's very probable. "He has done numerous presidential pardonings and he says this is very do-able... it's too many unanswered questions."
The above article is from BBC.