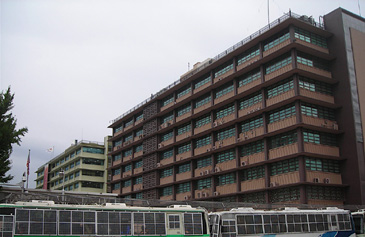 U.S. embassy in Seoul
South Korean citizens will be allowed to visit the United States visa-free starting Nov. 17, when the visa waiver program (VWP) for South Korea goes into effect.South Korea is among seven new member states added to the VWP, along with Hungary, the Czech Republic, Slovakia, Estonia, Latvia and Lithuania.
The program allows nationals from these countries to stay in the U.S. for up to 90 days without a visa."VWP travelers will be required to carry an electronic passports and receive clearance via the online Electronic System for Travel Authorization (ESTA) prior to travel," the Foreign Ministry said.The South Korean government began full-scale issuance of electronic passports, which are designed to deter forgery, in August.