Asia-Pacific
Bhopal Gas Disaster Dec. 3, 1984
World's Worst Industrial Gas Disaster
By Tahir Khan
Bombay Correspondent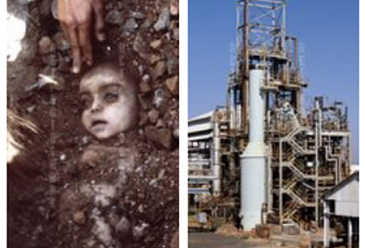 Bhopal Gas Disaster Dec. 3, 1984, World's worst industrial gas disaster
My mother woke me up at middle of the night and with my other siblings my whole family ready to run away from the city when I came outside of the home, I found peoples crying and running here and there and also dead body scattered, in beginning I do not know why everyone is running haphazardously but lately we heard a toxic gas was leaked from union carbide pesticide plant which is situated very close to the city. I am talking about Bhopal (capital of Madhya Pradesh, State of India) gas disaster which was occurred in 3 December 1984. At middle of night 42 tones of lethal gas methyl isocyanide was accidentally leaked from Union Carbide Pesticide Plant (currently know as Dow chemical) released in to the atmosphere and around 600,000 population came directly in contact with this gas. This is also known as the worst industrial gas disaster. The reason of the gas leak from the plant is that the 42 tonnes gas storage tank of methyl isocyanate accidentally react with the water and due to the chemical reaction the supply line was burst and released the toxic gas into the atmosphere. The gas cloud was spread over the city and according to the rough estimate around 10,000 people died on the that day and till now the death toll reached to more than 25,000, and 200,000 people get permanent injury related with eye, lungs or heart and around 200,000 partial injured and suffering from many problems.This gas also produced genetic deformities in the new born babies and countless numbers of animals also died and even plants get affected by the gas. After the long battle union carbide gave the compensation of 470$ million to the gas victims. State and central also provide the relief of victims in many ways like hospitals or rehabilitation units etc. But there are many questions still unanswered.Why government allow lethal pesticide factory near the population.Why people not get compensation within time frame and properly.Why factory not following proper safety measures.

Related Articles
"Korean Trade Fair in India 2019" Huge Success
Babri Mosque Demolished on Dec. 6, 1992
Legitimacy of Kashmir Struggle of Independence
The Tamil and Sinhalese Conflict
Postmortem Is Over
Iraqi Scribe Stands Up to US President
Afzal and Advani
Moon versus Manhole
Pawn Has Gone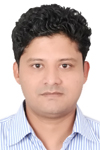 Mr. Tahir Khan serves as Bombay correspondent for The Seoul Times. Based on Bhopal, India he covers Bombay and other areas. He studied computer, journalism and biology at universities. He writes on various topics like world politics, currents events, news analysis and science.