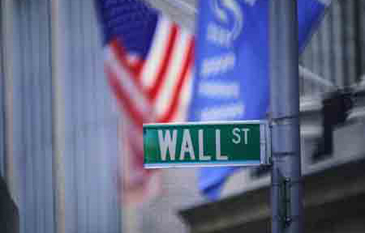 Local stock market likely to react sensitively to securities fraud in Wall Street,.
More than ten South Korean financial firms may suffer investment losses from an alleged US$50 billion fraud led by a big-time U.S. financier, industry sources said on Dec. 13.. On Dec. 11, the U.S. Federal Bureau of Investigation arrested Bernard Madoff, former chairman of the Nasdaq Stock Market, on charges of securities fraud in what is called a Ponzi scheme, a pyramid-type swindle that promises early investors with high returns with money from newcomers. According to sources, more than ten local financial institutions including Korea Life Insurance Co. may face at least $100 million in losses after investing in hedge fund Fairfield Sentry Ltd. which entrusted Madoff's investment securities firm with billions of dollars. "We are checking which company has invested in this hedge fund," said an official at the Financial Supervisory Service, the country's financial watchdog.
Bernard Madoff, a quiet force on Wall Street for decades, has been arrested and charged on Thursday with allegedly running a $50 billion "Ponzi scheme" in what may rank among the biggest fraud cases ever.The former chairman of the Nasdaq Stock Market is best known as the founder of Bernard L. Madoff Investment Securities LLC, the closely-held market-making firm he launched in 1960. But he also ran a hedge fund that U.S. prosecutors said racked up $50 billion of fraudulent losses.Madoff told senior employees of his firm on Wednesday that "it's all just one big lie" and that it was "basically, a giant Ponzi scheme," with estimated investor losses of about $50 billion, according to the U.S. Attorney's criminal complaint against him.A Ponzi scheme is a swindle offering unusually high returns, with early investors paid off with money from later investors.
On Thursday, two agents for the U.S. Federal Bureau of Investigation entered Madoff's New York apartment."There is no innocent explanation," Madoff said, according to the criminal complaint. He told the agents that it was all his fault, and that he "paid investors with money that wasn't there," according to the complaint.The $50 billion allegedly lost would make the hedge fund one of the biggest frauds in history. When former energy trading giant Enron filed for bankruptcy in 2001, one of the largest at the time, it had $63.4 billion in assets.U.S. prosecutors charged Madoff, 70, with a single count of securities fraud. They said he faces up to 20 years in prison and a fine of up to $5 million.The Securities and Exchange Commission filed separate civil charges against Madoff."Our complaint alleges a stunning fraud — both in terms of scope and duration," said Scott Friestad, the SEC's deputy enforcer. "We are moving quickly and decisively to stop the scheme and protect the remaining assets for investors."Dan Horwitz, Madoff's lawyer, told reporters outside a downtown Manhattan courtroom where he was charged, "Bernard Madoff is a longstanding leader in the financial services industry. We will fight to get through this unfortunate set of events."A shaken Madoff stared at the ground as reporters peppered him with questions. He was released after posting a $10 million bond secured by his Manhattan apartment.Authorities, citing a document filed by Madoff with the U.S. Securities and Exchange Commission on January 7, 2008, said Madoff's investment advisory business served between 11 and 25 clients and had a total of about $17.1 billion in assets under management. Those clients may have included other funds that in turn had many investors.The SEC said it appeared that virtually all of the assets of his hedge fund business were missing. (Agencies)