Arts & Living
Book Review
Is "The Second Venice" on Way to Be New Best Seller?
Prof. Askin Ozcan Is Architect & Seasoned Journalist
By Askin Ozcan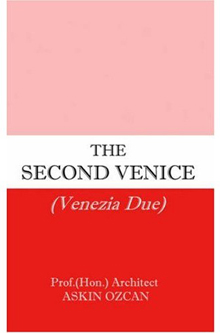 "The Second Venice" by Prof. Askin Ozcan, who is also architect and seasoned journalist
Is THE SECOND VENICE on the way to be a new best seller in humor? Its author Prof. (h.c.) Askin Ozcan, both an architect and a veteran journalist, says, "to write THE SECOND VENICE, I left everything: my business, my loves and my travels. The idea of writing THE SECOND VENICE captured me some twenty years ago, as the Italian Government passed a law to limit the number of tourists to Venice, to save it from pollution and destruction. I wanted to humorize this decision in a book.I wanted to build, in my imagination, an Americanized Second Venice, which is "Bigger and better." A fantasy city built by Pshht Cola and Mc Big Bite- the cornerstones of the American culture, a City that is full of humorous events. I wanted to make fun with every nation, every institution, I could think of and make the world laugh. Of course, that would give a little pain, as I "pinched" the world here and there- as no pleasure is without any pain! Thus, THE SECOND VENICE came into being. It angered some people, but humor lovers gave it the place it deserves: the first place among the top rated books in ITALY MAGAZINE, a wonderful magazine published in U.K."For Italy lovers. (see www.italymag.co.uk click Italy Culture Club) Then it appeared on the history page of the famous www.veniceword.com Internet paper, which is a Mecca for Venice Lovers- a truly perfect guide to Venice, and on the web site of the www.italianamericanpress.com and on many TV s, newspapers and forums in the U.S.A. and Europe. The book is catching on. The problem is, I would like to organize its sales in such a way, that it is sold on the piazzas of Venice, rather than the bookstores! Bookstores are the graveyards of books. Books must be sold according to their genre in suitable places. Technical, scientific books in their proper specialized bookstores, religious books in the churches and mosques; fashion books in the clothes stores; poetry books at the florists; humorous books everywhere in the city... People need to laugh more today than in any other time in the history, as our world problems mount. Well, what else is there in THE SECOND VENICE? Of course, it has a chapter about a fake films festival where the world's worst films compete, a chapter for the thieves of Venice without which no Venice book can be complete; a chapter for Russian spies; a chapter for the mafia; several chapters for international congresses- of the parapsychologists, of the city planners, etc; a chapter for dog shows; a chapter where people of different nationalities argue in a pub; and many other interesting chapters. If one enjoys humor, this book is for him. It has many references to the real Venice, as I studied Venice well enough, so that the book would not be more rubbish than it actually is! You see, in humor, there must be some absurdity, so that people can laugh. THE SECOND VENICE soon attracted the attention of the professors who are researching on humor. Some people suggested the book would be a very funny film. However, I really do not think too much money should be wasted on making expensive humorous films when there are so many hungry and ill in the world waiting for help. It is enough that THE SECOND VENICE exists in book form. I hope it will be translated into many languages. Some work is going on in this line already." Askin Ozcan is also the author of SMALL MIRACLES, which contains thirty very stunning small miracles he has experienced in his life in many countries. His Holiness the Pope Benedictus XVI has thanked Ozcan for his copy. This book also has a chapter on bringing closer all the believers of God's different religions, sciences and arts. Ozcan also has a poetry book, LIGHTNING AND A BOUQUET OF ROSES that caused him to be included in the WHO'S WHO IN INTERNATIONAL POETRY, to be published this year by The International Library of Poetry. Ozcan's WISDOM IN SMILE, a collection of short stories, is expected to be published this year, as well as his STOCKHOLM STORIES.judythpiazza@gmail.comTo comment on this story, email to comment@newsblaze.com

Related Articles
"Ideas & Jellyfish" -- A New Book by Askin ...
Historic Religious Event in the USA
Christians, Muslims, Jews -- Stop Fighting!
Anti-Islamic Propaganda
Both Politicians and Diapers Need to Be ...
TV Viewing Doubles Risk of Heart Attack
Come Naked, Wear All You Can, No Charge!
Swine Flu Is Back in Europe
Icelandic Volcano Eruption -- Possible Causes ...
Good Literature Is Getting Lost In the Hub of ...
Fortunes Made, Fortunes Missed
Alternative Medicine: A Modest Inquiry
"HULDA FESTIVAL" Runs Until April 5
Europe by Train: Part 3
Europe by Train: Part 2
Europe by Train: Part 1
"Wisdom in Smile" by Askin Ozcan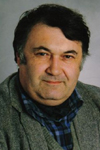 Askin Ozcan is an author of six books published in the USA. Small Miracles, The Second Venice, Wisdom in Smile, Stockholm Stories, Lightning and a Bouque of Roses, The Mini-Submarine. all are available at 200 internet bookshops globally including www.amazon.com, www.bn.com, www.alibris.com and via 25.000 bookstores giving the ISBN of the books.