Asia-Pacific
Pans & Tilts
Slumdog Millionaire: A Warped Picture of India
By Gautaman Bhaskaran
South Asia Correspondent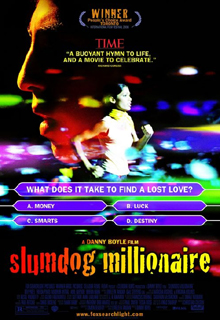 Slumdog Millionaire
Danny Boyle's salaciously seamy "Slumdog Millionaire" has walked away with 10 Oscar nominations. Nothing unusual. David Fincher's "The Curious Case of Benjamin Button" has clinched 13. Earlier in 1950, "All About Eve" won 14. So did the 1997 "Titanic." "Gone with the Wind," "From Here to Eternity," "Mary Poppins," "Forrest Gump," "Shakespeare in Love" and others got 13 each.What I find unusual about "Slumdog Millionaire" noms is the euphoria in India. To begin with, except for A.R. Rahman's three Oscar nods – with at least one newspaper calling him, much to his own embarrassment, 'Mozart of Madras' – its Mumbai setting, and a few Indian actors, there is nothing Indian about this film. Certainly not the treatment. And there have been hundreds of Indian movies shot in Switzerland or Japan or Holland, sometimes with foreign actors. Can we call them Swiss, Japanese or Dutch films?What is far more objectionable to me than this is the demeaning portrayal of India. Poverty is celebrated: destitution, squalor, beggar mafia and prostitution stare at us from the frames — magnified to distortion, glorified silly and used as tools of titillation to please the smug white world. Is this not what the developed West wants to see of India: its underbelly of crime and corruption that appears all black, dark and depressing with little grey or goodness.Imagine the host of the picture's game show, essayed by Anil Kapoor, trying to cheat the slum boy, Jamaal Malik (played by Dev Patel). It is highly unlikely that anything like this can ever be true. The Kapoor character is mean, wily and vicious, and no wonder Shahrukh Khan reportedly refused to act in the film.Even more ridiculous is the way the police are shown torturing Jamaal suspecting him to be a cheat. For, how could the boy from the slums give the right answers to the questions, they wonder. A leading Chennai-based advocate and social activist, Geeta Ramaseshan, quips that the police are often sympathetic to the underdog, and their terrible methods in the movie seem more like the figment of runaway imagination that fits in perfectly well with the foreigners' concept of India. Admittedly the film is based on Vikas Swarup's novel "Q & A," but do the literary characters speak Queen's English as they do in Boyle's work. As a child, Jamaal speaks only Hindi, but as an adult his accent is certainly British. While an effort has been made to shape the movie in a certain way, most characters are mere cardboard cut-outs, two dimensional. Apart from Jamaal, the others are inadequately etched. His brother, Salim, is at once protective and villainous, magnanimous and mean. Kapoor's quiz master is a far cry from Amitabh Bachchan or Khan that we have been seeing on television shows. Frieda Pinto who is Jamaal's love, Latika, fails to convey the pain of ruthless abuseIn the final analysis, "Slumdog Millionaire" may have style (Boyle made "Trainspotting," "The Beach," "Sunshine" etc), but very little substance. It is superficial and insensitive in a way. Satyajit Ray showed us poverty in all its starkness in "Pather Panchali." But he celebrated life, not distress and deprivation. The masters cinema focussed on the enduring human spirit. Boyle transports us to the underworld and raises a toast to deception, deceit, wile and penury. And succeeds in making us believe that this is India. Or, he almost does.

Other Articles by Gautaman Bhaskaran
Tiger Man Mike Pandey
Egypt's First Edition of El Gouna Film ...
El Gouna Film Festival Opens with Sheikh ...
New Egypt's El Gouna Film Festival to Add ...
India Stands Shamed after Racial Attacks ...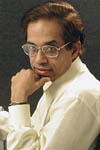 Gautaman Bhaskaran is a veteran film critic and writer who has covered Cannes and other major international festivals, like Venice, Berlin, Montreal, Melbourne, and Fukuoka over the past two decades. He has been to Cannes alone for 15 years. He has worked in two of India's leading English newspapers, The Hindu and The Statesman, and is now completing an authorized biography of India's auteur-director, Adoor Gopalakrishnan. Penguin International will publish the book, whose research was funded by Ford Foundation.