Travel
Europe by Train: Part 1
Special Contribution
By Askin Ozcan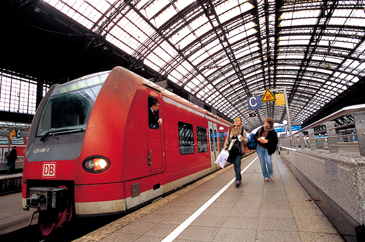 Europe by train
For many, a train tour in Europe, either with a Eurail card or an Interrail ticket is a dream.I have used twelve Eurail cards and thirteen Interrail tickets of one month each and roamedEurope from the South to the North and the West to the East in twenty five years. Being a teacher at the time, in Sweden suited me fine, as I had long summer vacations. Pleasant, exciting, interesting recollections of these trips mix with some sad memories, as I think of them. To write about all of these trips, would fill a small encyclopaedia; not to write anything at all, can constitute a cultural crime! So, here are selections of stories for your palate:First of all, when travelling for such long periods, travel light! You are neither going to a party nor to a job interview or a comfortable nor a luxurious vacation. Roaming Europe with such tickets require travelling light, but still having all you need in a one-piece luggage. Buy your food and drink at a grocery store before you board the train, not to go bankrupt eating in the wagon restaurants each time you feel hungry. Occasionally, you may taste the splendid meals of a wagon restaurant and enjoy their glamorous milieu. Eurail tickets are first class and you run mostly into "stiff" passengers, whilst Interrail tickets are second class and you can expect more "sociable" fellow passengers. Exceptions do occur, as always in life.Once, when I was travelling in Spain, I decided to eat lunch in the wagon restaurant. I found a seat at the same table with two nice ladies. After half an hour of silence, one of them asked me:- "Do you speak English?"- "Yes, I do" I replied.- "Well, you have been sitting here at the same table with us, for half an hour and you haven't said a single word to us. This is kind of impolite. One can exchange at least a few words!"- "I am sorry," I said, "Of course, I would love to talk with you, but I didn't like to disturb you. This is why I kept quiet."- "No, you won't disturb us" the other explained, "You can talk with us."I explained that I lived in Sweden, though I am a Canadian of Turkish origin myself and in Sweden people don't easily talk to one another just because they are sitting at the same table. - "We are both social workers in Madrid" one explained. "You know what, we thought of the same, that perhaps you live in northern Europe and this is why you are so reserved."It didn't take long to enter into a heated conversation with these ladies all the way to Barcelona. We exchanged names, addresses and phone numbers and departed as good friends.One feels the difference between "transportation" and "travelling" after such nice social encounters!Again in Spain, travelling in a couchette car, from Malaga to Barcelona, two men in civilian clothes knocked on the glass of the compartment door. One was showing something like a jewel in his hand. I thought they were salesmen and having been waked up so early in the morning, I waved them "go away!" with my hand. The other passengers were still sleeping. They insisted knocking on and shouted, "Police!" I thought the police in the U.S.A had such badges, but didn't think in Spain they had too. Mostly European police have ID cards.I opened the door and they explained that they wanted to check the passengers' ID s and woke up the others too. I apologized and said I didn't know the Spanish police had such badges andthought they were selling jewels. One laughed so much at this, but the other one didn't understand the joke and kept asking his colleague why he was laughing …Madrid, Barcelona, Malaga and Benidorm are four places I visited in Spain, a week each, and their memories will last me a life time. A vacation in Europe must have Spain in its agenda. Spain is a tourist paradise. Nice is a must also on one's vacation in Europe. Its perfect climate, nice beach and Promenade and fruit market and sea-food restaurants, its cafes and colourful population make it one of the prime locations for a vacation. Once, I spent a week in Nice, sleeping on its deck chairs in The Promenade des Anglais. There were many deck chairs placed along the beach on the Promenade then and one would pay 1 franc and buy a ticket for an eight hour pass,to sit or lie on them. The night temperatures in July are so comfortable in Nice, I spent my first night on these deck chairs. I left my luggage in a box at the station, took with me, in a small bag, my shaving equipment and tooth brush and my camera and headed directly for the beach, after my arrival. After I swam and sun-bathed, and had my swimming trunk properly dried under the dazzling sun, I put my jeans on and headed for a café. After a sandwich and a café au lait, I had plenty of time to walk around Nice, to see many of its attractions. The second night, I also slept on a deck chair on The Promenade, paying 1 franc, instead of payinghundreds of francs for a hotel room. Whenever I needed, I went to the station to change my shirt and fill up some cash from my "wealth" which I kept together with my passport and ticket, in my luggage which I left in the box. This way, I had an incredibly low-cost week in Nice. In the mornings, I used to go into one of the plush hotels on The Promenade and shave in its gent's room and then continue with my life at the beach.As the days rolled by, I felt quite satisfied with my sleeping on the deck-chairs on The Promenade and I didn't really feel the need to search for a hotel room, which are not only so expensive, but are also quite scarce during the peak holiday season. One can not do this anymore, as they replaced the deck chairs with wooden armchairs and one can not sleep on them.When the time came to depart from Nice for Paris, I took a night train. I reserved a couchette beforehand, to ensure I had a place to sleep in, during the long night trip to Paris. But, alas,as I boarded the train, I noticed that they have packed six passengers into one couchette compartment , and all other couchette compartments were locked up with no passengers in them. I asked the conductor why they "pack-in" all the passengers into one compartment when the remaining compartments are all empty and if he could open one or two more compartments, so we could travel more comfortably. He said it was the computer which made the bookings so and he couldn't open any other compartment. But, he recommended me to take a sleeping car, paying a little extra, if I wanted to travel more comfortably, which I did. I went to the adjacent wagon which was a sleeping car, and paid a little extra and had a gorgeous sleep in the very comfortable sleeping car, until my arrival at Paris. Just before the arrival, the steward brought in fresh coffee and croissants to provide for the zest one needs to start a hectic day in Paris. Even during the peak season, one can find a berth in a sleeping car from Nice to Paris easily, as most tourists take the fast day trains. ASKIN OZCAN is the author of WISDOM IN SMILE, THE SECOND VENICE, STOCKHOLM STORIES, SMALL MIRACLES, LIGHTNING AND A BOUQUET OF ROSES, and THE MINI-SUBMARINE.

Related Articles
"Ideas & Jellyfish" -- A New Book by Askin ...
Historic Religious Event in the USA
Christians, Muslims, Jews -- Stop Fighting!
Anti-Islamic Propaganda
Both Politicians and Diapers Need to Be ...
TV Viewing Doubles Risk of Heart Attack
Come Naked, Wear All You Can, No Charge!
Swine Flu Is Back in Europe
Icelandic Volcano Eruption -- Possible Causes ...
Good Literature Is Getting Lost In the Hub of ...
Fortunes Made, Fortunes Missed
Alternative Medicine: A Modest Inquiry
"HULDA FESTIVAL" Runs Until April 5
Europe by Train: Part 3
Europe by Train: Part 2
"Wisdom in Smile" by Askin Ozcan
Is "The Second Venice" on Way to Be New Best ...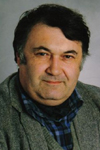 Askin Ozcan is an author of six books published in the USA. Small Miracles, The Second Venice, Wisdom in Smile, Stockholm Stories, Lightning and a Bouque of Roses, The Mini-Submarine. all are available at 200 internet bookshops globally including www.amazon.com, www.bn.com, www.alibris.com and via 25.000 bookstores giving the ISBN of the books.