Travel
Europe by Train: Part 2
Special Contribution
By Askin Ozcan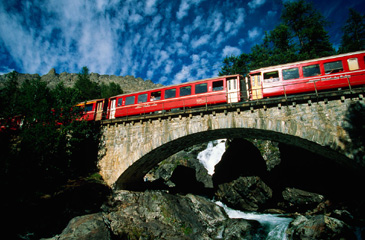 Europe by train
Italy is always an interesting country for train travel. Italians are talkative, friendly, wonderful, and always eager to help the tourists. You can expect to indulge into pleasant conversations with your fellow passengers, always, during your train trips in Italy. They will tell you about their families, ask you about yours, tell jokes, help you with your travel itinerary in Italy and you will win new friendships in your train trips in Italy. But, one must also watch out for the mischievous ones – the thieves are plenty both in the trains and the stations. I shall relate stories from both sides. I ran into a group of Italians once while travelling from Milano to Palermo. None in the group spoke any other language than Italian and my vocabulary in Italian consisted of no more than ten popular words. In despite of this, I have indulged in a pleasant conversation with this group about many things ranging from opera to football, Italian cuisine to vacation places, problems in cities to economy and politics of Italy. Whether you understand Italian or not, Italians will continue talking Italian to you, complemented with their hand gestures. If you don't understand, they will explain things again. It is impossible not to increase your knowledge of Italian in such a long train trip from Milano to Palermo. After arrival in Palermo, they helped me find a reasonably priced accommodation and gave me their phone numbers and asked me to call them the next day, which I did. Much to my surprise, I could converse in Italian and make an appointment with one of the members of the group. We met and had a jolly good time. Another time, when travelling from Rome to Napoli, I ran into a group of three young men, two university students and a drafted army officer. They asked me what I was doing in Italy, where I was going to, what I liked about Italy and the subject winded down on Italian girls and if I looked for an Italian girl also, to marry. "Well, yes" I said, if I meet an Italian girl who is interested to marry me, I can consider this. One of the university students who studied law, said jokingly: "But, you must know one fact about Italian girls. In order to marry one, you must have a big p…s." After laughing a little, I reacted and replied:"I don't think so, "I said, "it is enough to have a big heart."All three young gentlemen laughed so much at this and one even commented: "We have underestimated your sense of humour, what you say is true and very funny." And he got up from his seat, went to all the compartments in the wagon and told the passengers whom he didn't know, what I said. Suddenly, people started to come to our compartment to see me. One girl took even my photograph and asked me, "Is it you who said that one needs a big heart to marry an Italian girl?" We had a nice party in the compartment till Napoli. Then I got out of the train, and my fellow passengers handed out to me my luggage through the window of the compartment. This is Italy! One always has a nice time.But, there is another face of the coin too: Once, when in Venice, I went to the cafeteria at the railway station. It was around 3 o'clock in the afternoon and the cafeteria was quite empty. In one corner, the personnel from the kitchen were sitting.
I placed my suitcase and bag at the nearest table to the cashier and without loosing eye-contact with my luggage; I selected my meal and paid. When I turned back, my luggage was gone. In split second, when I was paying, someone had snitched my bag. I asked the cashier to call the police, which she did and a policeman came in five minutes and told me, after my lunch I can go to the police office at the railway station and file an official report. Nervous, I finished my lunch. My bag was stolen in exactly forty five seconds when I paid for my food. There was no one around. Well, that is what I call professional burglary! I went to the police and what I see? Four police officers filing reports for stolen goods and in front of each police officer was a queue of some 10-12 persons whose things were stolen. I waited quite a long time until my turn came and the police officer filled a printed form for me, on which he checked out items which were in my bag and gave me a copy of the report, stamped by the police. Luckily, I had travel insurance and I got after a few months a compensation for my stolen things. My brother who was a hotel manager in Belgium told me another story. One of the clients of the hotel, a wealthy industrialist, had gotten married and visited Italy with his wife, in his new Mercedes sports car. When they arrived in front of the hotel, where they had booked a room, a porter in uniform greeted them and asked for the key to the car, so he could park it and bring their luggage to their room. The newly wed couple went into the hotel, checked in happily and were shown to their room. But their luggage didn't arrive even after a long time. They called the reception and told that they gave the car's key to the porter, to park the car and bring their luggage to their room and asked when the luggage will be brought to their room. The receptionist replied that the hotel didn't have a porter! Both the car and the luggage were gone! Apparently, a thief had dressed himself like a hotel porter and waited for such an occasion. But, Italy is a wonderful place for a vacation in despite of such sad incidents which are unfortunately plentiful.Rome, Florence, Venice, Siena, Napoli, Milano, Genoa, Verona and scores of other cities await you with their rich history and art while the Italian beaches and summer resorts like Lignano, Grossetto, Cinquaterre, Civitavechia, Capri, Ischia and hundreds of others will relax you and help you get ready for a working year, not to forget the wonderful winter resorts like Cortina d'Ampezzo and dozens of others and mountain resorts with their hunting lodges. The Italian tourism is very well organised and one finds plenty of information to help with his choice making, as to where to spend his vacation in Italy.
Askin Ozcan is an author of six published books : THE SECOND VENICE, SMALL MIRACLES, WISDOM IN SMILE, STOCKHOLM STORIES, LIGHTNING AND A BOUQUET OF ROSES, THE MINI-SUBMARINE – all available at 200 internet bookshops globally, incl. www.amazon.com

Related Articles
"Ideas & Jellyfish" -- A New Book by Askin ...
Historic Religious Event in the USA
Christians, Muslims, Jews -- Stop Fighting!
Anti-Islamic Propaganda
Both Politicians and Diapers Need to Be ...
TV Viewing Doubles Risk of Heart Attack
Come Naked, Wear All You Can, No Charge!
Swine Flu Is Back in Europe
Icelandic Volcano Eruption -- Possible Causes ...
Good Literature Is Getting Lost In the Hub of ...
Fortunes Made, Fortunes Missed
Alternative Medicine: A Modest Inquiry
"HULDA FESTIVAL" Runs Until April 5
Europe by Train: Part 3
Europe by Train: Part 1
"Wisdom in Smile" by Askin Ozcan
Is "The Second Venice" on Way to Be New Best ...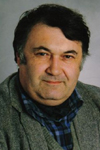 Askin Ozcan is an author of six books published in the USA. Small Miracles, The Second Venice, Wisdom in Smile, Stockholm Stories, Lightning and a Bouque of Roses, The Mini-Submarine. all are available at 200 internet bookshops globally including www.amazon.com, www.bn.com, www.alibris.com and via 25.000 bookstores giving the ISBN of the books.