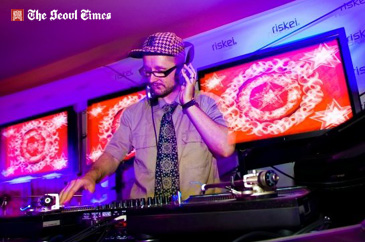 Group founder DJ Vadim
As music continues to evolve and genres' grow, music lovers around the world are continuously being introduced to new and innovative sounds that bring up soulful flashbacks of fun loving moments and all round good times. Indie Hip Hop will always have a strong influence on the industry and continue to delight and be appreciated by creative individuals everywhere. Formed in 2005 in East London the Oneself trio is made up of the like minded Dj Vadim, Yarah Bravo and Blu rum 13. Originating from various parts of Europe, Russia and America the groups ethnic diversity is evident in their sound as cultural influences have lead to a combinations of African djembe drums mixed with Japanese flutes and Flamenco guitars. Scratched turn tables and mixed sound effects give the group an urban sound and there flowing rhythm makes there previous releases 'Children of Possibility' and 'The sound catcher' fan favourites - leaving listeners skipping like stones.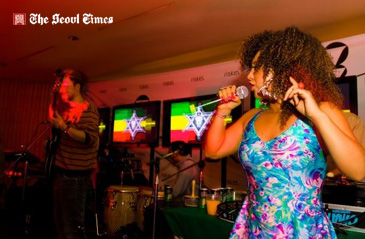 Yarah Bravo performing alongside Windy City _ Photos courtesy of Tom Bartlett
Fusing such a diverse sound inevitably takes a lot of time, energy and most of all, belief. Conscious lyrics have the power to spark the mind of listeners, especially the youth, encouraging focus on open mindedness and acceptance. One message that is always evident and that this group mirrors really well is a fun-loving feel of unity that brings a breath of fresh air to a current stale Hip Hop environment. Oneself recently performed in front of an energized audience at the Lotte Hotel in Seoul. They kept the crowed (including me) applauding and bouncing around thanks to their bass driven sound and upbeat stage performance of their lively leading lady Yarah Bravo. For more information or a chance to listen to this well travelled yet fairly unknown group be sure to check out their my space page at http://www.myspace.com/0neself to find out exactly what this underground buzz is all about.