Travel
Europe by Train: Part 3
Special Contribution
By Askin Ozcan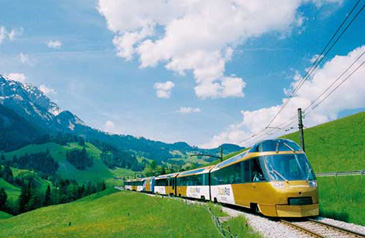 Europe by train
Travelling to and within Scandinavia by train, is comfortable, though a little on the expensive side. Trains are clean and well maintained, generally safe and punctual. While travelling from Hamburg to Copenhagen, one may want to see Travemunde, an excellent beach and resort worth staying at, for one or two days. In the week-ends, during the summer, it draws to itself the Hamburg and Berlin population and has a cheerful atmosphere. To reach it, one has to change trains at Lubeck. There is a Casino here as well and plenty of hotels, restaurants, cafes, pubs, a spa, discotheques, a splendid beach and walk and gift shops. Boats to Trelleborg, Sweden, and to Helsinki, Finland also leave from Travemunde.After a short break in Travemunde, passing to Copenhagen, the train goes into a ferry boat for an hour's sailing, where one can enjoy a splendid buffet at tax free prices. Copenhagen railway station, like Stockholm, Oslo and Helsinki railway stations, offer many services to the travellers. In Copenhagen, one must see the Tivoli Gardens with plenty of restaurants and entertainment, Stroget – a shopping street, Nyhavn- typical sailors' pubs; museums and visit some of the pubs, restaurants, jazz clubs and if in season.. the Royal Danish Ballet. There are boats from Copenhagen to Bornholm, a very nice summer resort.From Copenhagen to Sweden, the railway connection is now, partly through a tunnel, partly over a bridge to Malmo. From there, it takes only five hours to Stockholm.The life in the trains in Scandinavia is not exactly as sociable as it is in Italy or Spain or Austria or ex.-communist countries or Greece or Turkey. People are quiet, keep to themselves and don't usually interact with other passengers, but exceptions may occur. Usually, it is easier to talk with younger people. Couchettes, sleeping cars and wagons with seats are quite luxurious and so are the restaurant cars. After arriving in Stockholm, one has many choices to stay at a hotel of his preference. Hotel prices are quite high, but one can also stay at quite comfortable hostels, including boat hostels, the best known being "Af Chapman," an old sailboat of the Swedish Navy, once used for training and recently renovated. From Copenhagen, if one chooses to travel to Oslo, one can also make a stop over in Gothenburg on the way. From Norway's capital Oslo which is famous with its Vigeland sculpture park, Munch Museum and its gorgeous fjord and mountainous landscape, Holmenkollen Ski jump, Viking boats museum, one can travel by train to Bergen, said to be the most beautiful city in the world, situated by a fjord. The train route goes over hundreds of bridges and through hundreds of tunnels which are said to be an engineering marvel. However, there was a minor problem with a tunnel recently.From Stockholm, one can sail to Helsinki, Finland's capital, with large excursion boats leaving Stockholm daily. After twelve hours, one is in Helsinki. There are boats from Stockholm also to Talinn, Estonia's capital and to other Baltic States, namely Latvia and Lithuania as well as to St. Petersburg in Russia. In summer time, the life in these boats is wonderful, with plenty of entertainment, dancing, good food, tax-free shops, casinos etc. One can meet people as well, in these boats easily. However, there are many drunk åeople as well.In Stockholm, there are plenty of islands reachable with smaller boats, as well as many very interesting museums, restaurants serving food from all corners of the world, discotheques, pubs and cafes and shopping centers and open markets. Helsinki too, is a very interesting city with its modern architecture, exquisite shops selling modern design articles and being a gateway to Russia.
Askin Ozcan is an author of six books published in the U.S.A. SMALL MIRACLES, THE SECOND VENICE, WISDOM IN SMILE, STOCKHOLM STORIES, LIGHTNING AND A BOUQUET OF ROSES, THE MINI-SUBMARINE. all are available at 200 internet bookshops globally including www.amazon.com, www.bn.com, www.alibris.com and via 25.000 bookstores giving the ISBN of the books.

Related Articles
"Ideas & Jellyfish" -- A New Book by Askin ...
Historic Religious Event in the USA
Christians, Muslims, Jews -- Stop Fighting!
Anti-Islamic Propaganda
Both Politicians and Diapers Need to Be ...
TV Viewing Doubles Risk of Heart Attack
Come Naked, Wear All You Can, No Charge!
Swine Flu Is Back in Europe
Icelandic Volcano Eruption -- Possible Causes ...
Good Literature Is Getting Lost In the Hub of ...
Fortunes Made, Fortunes Missed
Alternative Medicine: A Modest Inquiry
"HULDA FESTIVAL" Runs Until April 5
Europe by Train: Part 2
Europe by Train: Part 1
"Wisdom in Smile" by Askin Ozcan
Is "The Second Venice" on Way to Be New Best ...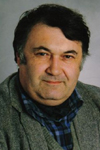 Askin Ozcan is an author of six books published in the USA. Small Miracles, The Second Venice, Wisdom in Smile, Stockholm Stories, Lightning and a Bouque of Roses, The Mini-Submarine. all are available at 200 internet bookshops globally including www.amazon.com, www.bn.com, www.alibris.com and via 25.000 bookstores giving the ISBN of the books.