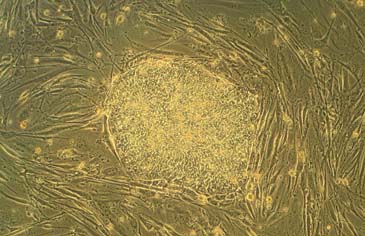 Obama annuls edict against stem cell research.
On Monday morning President Obama will sign an executive order overturning the ban on federal funding of embryonic stem cell research. The announcement will be about "restoring scientific integrity to health care policy," an administration official tells wire sources. In August 2001, George W. Bush signed an executive order prohibiting federal funding on embryonic stem cell research except for a few dozen lines. Then, White House estimated scientists would have more than 60 cell lines to use, but ultimately fewer than two dozen lines were usable, and two times during his tenure as President, Bush vetoed efforts to overturn his ban. While campaigning, then Sen. Obama promised to overturn Bush's ban; Mr. Obama said the ban "handcuffed our scientists and hindered our ability to compete with other nations."On Jan 29 2009, in a prophetic and vital moment for the most contentious areas of science's intersection with American politics, the U.S. Food and Drug Administration approved a path for the first-ever human trial of a medical treatment derived from embryonic stem cells.This news from the Obama White House will have a massive impact on the stock market for these corporations with products in the Phase I and Phase II stages, particularly Advanced Cell Technology, the firm that owns 400 of the key patents and has perfected a way of creating stem cells without destroying embryos.Their products include stem cell methods of repairing retinas, pancreases, and heart tissue after heart attacks. ACTC's Dr. Robert Lanza has appeared on Barbara Walters analyzing stem cell frontiers less than a year ago, and is recognized world wide as one of the great pioneers in stem cell research and product development.
Who Is Stephen Fox?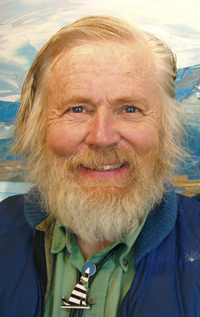 US senior journalist Stephen Fox
In 1980, Stephen Fox founded New Millennium Fine Art, a Santa Fe gallery specializing in Native American and Landscape, and is very active in New Mexico Legislative consumer protection politics, trying above to get the FDA to rescind its approval for the neurotoxic and carcinogenic artificial sweetener, Aspartame. [http://www.prlog.org/10070694] In a strictly legislative context, his most important writing has been for the Hawaii Senate: http://www.prlog.org/10056715-hawaii-senate In his capacity as Contributing Editor of the Santa Fe Sun News, Fox recently interviewed Mikhail Gorbachev: http://www.prlog.org/10064349-mikhail-gorbachev He has been adamant and resourceful about exposing the charlatans of the sometimes-organic food movement. Take the time to read this press release concerning California Attorney General Jerry Brown's suits against Whole Foods, Avalon, and others, for either knowingly or negligently adding a deadly carcinogen to their body care products and soap, as in Whole Foods 365 Label products: http://www.prlog.org/10079593 He cordially invites all Op Ed News readers to visit New Mexico in 2008!