Arts & Living
Whom to Blame: Law or Men?
Special Contribution
By Abhishek Joshi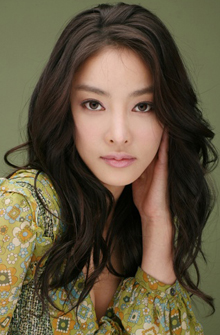 Ja-Yeon Jang, a korean actress
"Actress forced to carnality" read the headlines. The writing on the wall is clear; something has to be done for the safety of starlets. Can Jang's death open a Pandora's Box? Will it be dismissed as a one-off incident by powerful and influential of the showbiz industry? Will everyone involved in her death be immured? Police has launched a full scale investigation and says that the culprits will be scourged. Will such an expedition yield any results? This case is sure to set a few heads rolling. Ja-Yeon Jang, a petite actress in a famed drama from KBS, committed suicide on 7th of March. The motive behind her suicide has never been clear. All one knows is that depression is the sine qua non for her action. In a twist of events the letter, alleged to have been written by her, has projected a true facet of the wicked showbiz industry and all the hardships that actresses have to experience to keep their career going. Not all actresses are asked for sexual favors, but a few definitely face them and have to grant them to get a contract or two. Ms. Jang was forced to serve as an escort and have sex with several high profile players from the entertainment industry. The names have not been made public yet, but the question is will they ever be punished? Incidents aforementioned in Ms. Jang's letter and casting couch fiascos are quite well known in the entertainment industry. Insiders say that casting couch is pretty much a norm in every part of the world. Actresses are not only depicted as sex objects on screen but are made to act as sex slaves of the top echelons. Did I mention power is the biggest aphrodisiac? Even the world's most powerful and uptight entertainment industry, Hollywood, with its entire liberal and women-centric ethos, has the casting couch deeply ingrained. Most of the starlets, on condition of anonymity, claim that at some point of time they had to indulge in licentious acts against their will. Kari Wuhrer, Kelly Rutherford, Julia Phillip are some to name a few who had to do sexual favor(s) or asked to do so to enhance their careers and get a movie or two. The chicanery of showbiz industry doesn't limit itself to US. The grievances are part of most of the starlets' life in Asian film industries too. It is alleged to be common in China, Hong Kong and India. Zhang Yu and Preeti Jain immediately pop up the mind from the Asian empire. These are the known news; these are the daring women who exposed the innate truth of showbiz industry. What about thousands of starlets who are still exploited and fuddled by the concupiscent men from entertainment pyramid? Do all the actresses complain? Are they happy getting humiliated and every whit of their soul being mutilated? Is it a two way street where starlets are happy with what they get in return? The reality is raw talent may not fetch much success as the skin show and sexual favors can. What can the law do to help a starlet? The initiative by the Fair Trade Commission (FTC) in Korea to provide a standardized contract forms to agencies is commendable. The question that needs to be answered is; whether such an initiative would have helped Ms. Jang? Did Ms. Jang complain and if she complained then did anyone pay heed to her diatribes? The law has to be blamed for the loss of such a young vivacious person, who could have gone to become a great actress and a big star. Even if the standardized contract forms are given what are the odds that agencies and top echelons will stick to every norm of the contract? Things can be made quite easier if the law can check the chauvinistic and sickening attitude of men who just see women as sex objects. Women rights are just for namesake, in reality the condition of women hasn't improved much. The law should make sure that there is fair representation of women's body in the showbiz industry. Such an organization should act as a liaison between the government and the agencies. Actresses can report their grievances to this body which in turn will ensure that the government takes a quick, resolute and needful action. Such a body should be independent of government interference and should be elected only by the women from all walks of life. This will definitely empower the women in showbiz industry and make sure that no talent is exploited for sexual favors. I know am being idealist but such an organization is the need of the hour. The actors too should have their own organization to counter any rakish demands from the top echelons of the entertainment industry. Abhishek Joshi
Graduate Student
Seoul National University

Related Articles
Crimea Crisis
Left Moves to Far-Left, Right Moves to ...
Sarkozy's Financial Transaction Tax, ...
NRI's Dandi 2.0
Blame the Pitches, Mate!!
"S. Korea Can Learn from Australian Experience ...
Midterm -- Democrats' Curse for Obama's 2012?
Yet Another Apology, Eh?
Liberal Democrats Should Support Conservatives
Is it the End of European Dream?
Can Park Stall Chung and Lee's Sejong City?
What Effect Will Dalai Lama Have on Chimerica?
"President Should Not Confuse People for ...
"Pakistan Also Hub to Middle East, Central ...
Model Six-Party Talks
Yukio Hatoyama: 100 Days, East Asia and U.S.
Pakistani Envoy Talks with Local Journalists
A Different Korea Sparkling
Is Corruption Cool and Acceptable?
Who Else Has the Right to Vote?
Indian Embassy Celebrates the Republic Day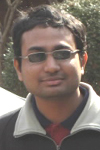 Mr. Abhishek Joshi, who serves as special contributor, is currently a graduate student in School of Electrical Engineering at Seoul National University. He is also a member of SNU Quill, first English magazine from Seoul National University, as a writer. He covers the activities by Indian Student Association in Seoul.