Global Views
From Egypt to the Promised Land
By Dr. Terry Lacey
Special Correspondent

The Promised Land
is a term used to describe the land promised by God, according to the Hebrew Bible, to the Israelites. The promise is firstly made to Abraham (Genesis 15:18-21) and then renewed to his son Isaac, and to Isaac's son Jacob (Genesis 28:13), Abraham's grandson. The promised land was given to their descendants and was described in terms of the territory from the River of Egypt to the Euphrates river.
The last thing anyone wants to do is to discourage the attempt by President Obama in his Cairo speech at a fresh start both in relations with the Muslim world, and on the Middle East peace process. But the road-map and its final destination must be reviewed, or those traveling down it, like Moses, might spend a long time in the desert before they see the Promised Land.Many leaders have welcomed the attempt at a fresh start. Some have accused Secretary of State Hilary Rodham Clinton of continuing the old line, while President Obama seeks to start anew. This is unfair. She has inherited these starting positions from President Bush. But now we face new realities.First, there is not going to be a fully-fledged Palestinian State that can freely decide foreign policy and military alliances, without restraints. Neither Israel, Jordan nor Egypt can agree to such total independence for Palestine in the foreseeable future. Second, the twin state solution is impossible without Palestinian national reconciliation, including that the West Bank, Gaza Strip and East Jerusalem can be ruled by one administration, backed by elections and perceived as legitimate. This involves the reconciliation of Hamas with Fatah and the secular PLO with political Islam as part of Palestinian life, without the creation of an Islamic state. As in Israel compromise is needed between the religious and the secular, and the state. Third the whole process cannot be concluded and stabilized until one last great issue is also resolved, and it would be an illusion to think otherwise. Israel and Israelis have to be clearer on the future nature of the Israeli State. As a Jewish State that will contrive to maintain a Jewish majority, regardless of demographic trends, or a democratic State of Israel, with a secure home for Jewish people, but which may one day not have a Jewish majority?This decision will be the one that decides in the long term if the conflict continues or not, and not the decision on how to constitute a Palestinian state alongside Israel, or its alternatives. In other words Israel is an unstable entity, and must decide how to become stable, instead of projecting its inherent instability onto its neighbors. Avigdor Lieberman and Yisrael Beiteinu have understood more transparently than others that even with separation from the Palestine of 1967, Israel faces difficult demographic choices. Therefore Lieberman advocates more land swaps and population movement than envisaged in the twin state solution so far, to divest Israel of some of its Arab citizens, and push them into the new Palestine. This would not solve the problem for ever, but it would delay the growth of the non-Jewish Israeli population. But international opinion and many Israelis would oppose this.If Israel is to keep a Jewish majority over say two centuries, then depending on demographic starting positions, it would have to periodically attract more Jewish migration, or from time to time change its boundaries and push out Arab citizens. This would inevitably provoke conflict.Lieberman also advocates loyalty oaths and consolidation of citizenship. At present Israeli Arabs are excluded from obligatory military service. Only the Muslim-derived Druze sect consents to obligatory military service. The Bedouin and other Israeli Arabs volunteer to join the Israeli army. Lieberman is correct that full rights of citizenship should involve full obligations to military service, or alternatives.This process is going to take far, far longer than most people now think, because it involves on the Palestinian side as well as on the Israeli side making some very fundamental choices on how society should be, and not only on how the state should be configured. Any attempt to impose state structures without resolving these underlying issues could result in subsequent civil conflict, just as Lebanon periodically has had conflicts over its constitutional dispensation. This is not the time to jump head first into the twin state negotiations which were fundamentally and perhaps terminally flawed by the heavy-handed approach of President Bush and his Peace Quartet, who moved from negotiation to coercion, to boycott and blockade in the pursuit of an imposed peace.Neither the Palestinians nor the Israelis can or should be forced into a peace agreement they do not want and cannot support. Any attempt to do this would result in conflict. Instead the interim objectives should be to end the blockade of Gaza, to cease the political, economic and security war of attrition against Hamas in the West Bank and Gaza and to create a modus operandi for economic and security co-operation between the West Bank and Gaza and between both of them and Israel.To go through the charade of negotiations on the twin state in a moment of great political and institutional weakness, when both sides have enormous reservations as to the substance and timing of comprehensive peace talks, clearly expressed by democratic majorities in both communities, would be a recipe for disaster.The weakened Palestinian President Mahmoud Abbas should not be asked to make some kind of charge of the Light Brigade against hopeless odds when he has not a hope in hell of succeeding, with no currently valid electoral political base and little legitimacy.Hamas exiled leader Khaled Meshal, whilst also rejecting the presently proposed twin state solution, says Hamas could join a government of national reconciliation based on the 1967 boundaries. Hamas has also said they would accept a ten year truce with economic cooperation. This has to be the beginning of a dialogue with Hamas, and ways must be found to pull them into interim or long term agreements. Political Islam, as in Turkey or Indonesia can prove to be pragmatic. The US, EU and UN currently insist to maintain the boycott of Hamas unless it accepts previous negotiated positions, renounces violence and accepts the right of Israel to exist. These positions have to change but not necessarily all at once. Hamas have to see some benefits from cooperation instead of blockade and war, especially since they could clearly survive both for a lot longer. Prime Minister Benjamin Netanyahu was elected on a platform of opposition to early or comprehensive peace talks on the twin state solution, similar (on this point) to the platform on which Hamas was elected in January 2006. Netanyahu obstructed the Oslo One peace negotiations, rejecting the previously established positions.Yet the US and Western starting points for Middle East peace negotiations are based on positions which both the Palestinian and Israeli electorates have voted against. The right wing and rejectionists are now stronger in both communities.Prime Minister Benjamin Netanyahu will do his best to square these circles in his upcoming major policy speech after his US visit, but without selling the pass. He and President Shimon Peres and Minister of Defence Ehud Barak will try to insist that they support a road map, if not the road map. The truth is that history is moving on, the opinions of Israelis and Palestinians are changing, and the final destination of talks is at least under review, if not already changed. Whilst the intransigence of Israel on the settlements angers even the Obama administration, the Israeli positions on economic and regional cooperation could be pursued in parallel with a new modus operandi with the Palestinians. And both Israel and Hamas will have to learn how to come to terms with each other.Israeli statesmen should not be obliged to do the dance of the Sugar Plum Fairy leading to nowhere for the new US administration, when they are acutely aware of changing realities, not least of the electoral mandate which the Israeli people have conferred upon them. It is the US and the West that must also change position in the light of new realities.This impasse is not the fault of the Obama administration. But when the Irishman stuck up to his neck in an Irish bog was asked by another Irishman, "Which is the best way to Dublin?." then the correct answer was "You don´t start from here." Although willing, the Palestinian authority is weak and lacks legitimacy. To impose such a burden on it, to pursue negotiations on the twin state without Palestinian reconciliation or popular consent, could destroy it and provoke civil war.The West, led by the US, should not gamble on such a weak starting point, but seek first to stabilize the West Bank and Gaza, supporting the emergence of a stronger Palestinian partner for peace talks, including Hamas, with help from conservative and radical camps in the region, without which there is no hope of success. The alternative is that Hamas (and Gaza) and the PLO (and the West Bank) make separate agreements with Israel on a truce and cooperation, eventually followed by a confederation with Israel, or a cantonized unitary democratic state.It would be better to give the Palestinians one more chance to present a united front, if they can. Otherwise there can be no twin state solution either at all or, without further coercion or war, and to impose the twin state by force would be unsustainable.

Related Articles
Why Indonesia Will Beat the Bombers
US Intervention in Iran
How to Make Friends and Influence People
Obama Will Back Green Energy in ASEAN, ...
Sheep and Goats in the Holy Land
ASEAN and Rapid Global Change
Love, Love Me Do
Politics of Religion or Religion of Politics?
Why Pope Needs to Travel Further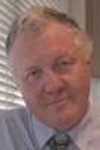 Dr. Terry Lacey, who serves as a special correspondent for The Seoul Times, is a development economist. He writes from Jakarta on modernization in the Muslim world, investment and trade relations with the EU and Islamic banking.