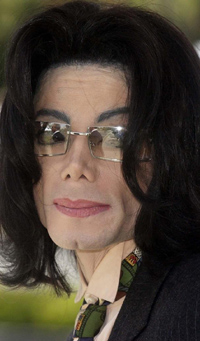 Michael Jackson (1958-2009)

Sensationally gifted entertainer Michael Jackson, who started performing on stage as a child and for decades set the world alight with his dynamic dancing and vocal ability, died on Thursday June 25th 2009 after collapsing at his home in west Los Angeles. He was 50 years old.Paramedics were called to the scene around midday local time in LA after he stopped breathing and suffered a suspected cardiac arrest. He was rushed by ambulance to UCLA Medical centre hospital but was pronounced dead by doctors shortly afterward.The news comes as a shock to fans the world over as sympathy notes and letters of condolences come pouring in. Mourners gathered outside the UCLA hospital as word quickly spread about the tragedy. The enormous amount of empathy shown toward the pop giant is testament to how respected, influential and loved he really was. In 1982 Jackson released his "Thriller" album which included the blockbuster hits "Beat It," "Billie Jean" and "Thriller" which to date is the best-selling album of all time, with an estimated 50 million copies sold worldwide. A true legacy to music, with a career lasting over four decades and lifetime record sales believed to be around 750 million albums. This, added to the 13 Grammy awards received, makes him the most successful musician in the past 30 years. Jackson is referred to as "The King of Pop" in a similar way as rock legend Elvis Presley is known as "The King of Rock and Roll." This name was allegedly first coined by Elizabeth Taylor, a close friend of Jackson's, although it was his fans that continued using the famous title which was later accepted by mainstream.Jackson's death is widely seen as a tragic end to a long and bizarre decline from his peak in the 1980s, when he was music's premier all-around performer. He is considered the first black star of the MTV generation and the one who unified black and white music. He shattered the race barrier back then and was able to dominate charts and dazzle even more on stage.A cloud of controversy hung over the performer who for years has suffered ridicule by media hounds. Widespread criticism threw the star off his thrown and he has been living as a virtual recluse since his acquittal in 2005 on charges of child molestation. Concerns about his health have been noted before however recent reports, conducted by independent doctors, have proved that he was physically fit. He had been scheduled to launch a comeback tour in London next month with a series of concerts from July 13th 2003 running up until March 2010. The shows for the 50 London concerts sold out within minutes of going on sale earlier this year.
Michael Jackson in S. Korea
Widely supported and well known in South Korea, Jackson held concerts in Seoul, on October 11th – 13th 1996 as part of his History world tour. While singing his "Earth Song" an over-enthusiastic fan leaped onto a small crane (lift) just to embrace the star but was quickly removed by Jackson's bodyguards.The singer returned to Korea in June 1999 to hold another concert which this time round, was aimed at helping needy children in North Korea, Kosovo and Africa.In April 1998, Jackson had announced that he wanted to hold a concert at the demilitarized zone bisecting North and South Korea. However plans were cancelled due to negative public opinion about holding the concert at a point suffering social and economic tension.
Child Star to Megastar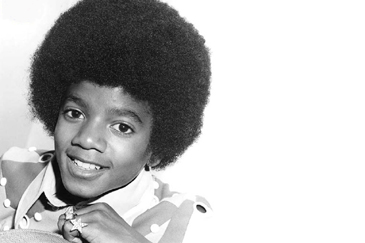 Michael Jackson (1958-2009) as a young boy
Born on August 29, 1958, in Gary, Indiana, he was the seventh of nine children. Five Jackson boys — Jackie, Tito, Jermaine, Marlon and Michael – who first performed together at a talent show when Michael was only six years old. They walked off with first prize and went on to become a best-selling band, The Jackson Five, later The Jackson 5.Jackson completed his first solo album in 1972, and released "Thriller" in 1982, a smash hit at the time which yielded seven top-10 singles. The album sold 21 million copies in America and at least 28 million worldwide.The following year, he unveiled his signature "moonwalk" move while performing "Billie Jean" during an NBC special. Jackson married Elvis Presley's only child in 1994, Lisa Marie, however the marriage ended in divorce in 1996. That same year he married Debbie Rowe and had two children, before splitting in 1999.Jackson has three children named Prince Michael I, Paris Michael and Prince Michael II, who is known for his brief public appearance when his father held him over the railing of a hotel balcony, causing even more widespread criticism.