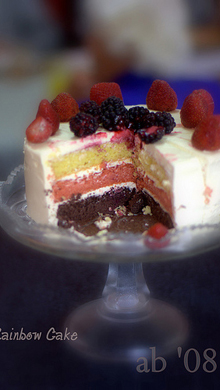 Progressives should react to "Tea Parties " by having EAT( equality and tolerance) parties
As the holiday weekend begins, Tea Party organizers are gearing up to hold more "Taxed Enough Already" protests over the July 4th weekend.The message they are sending is largely a conservative right wing one, directed against the Obama Administration and what they perceive as increased taxes, when in fact the Obama Administration is committed to lowering taxes on most Americans earning under $250 thousand per year. Right wing extremists have also used these divisive "tea parties" to spread a message of anger, hatred and intolerance against not only President Obama, but also against immigrants, minorities, and the procurement of equal civil rights for the LGBT population. They lost the election, and now are expressing their anger by emulating the Boston Tea party in which the American colonials protested British taxation without representation. The colonials did not have the right to vote.The modern day Tea Party participants fail to understand that they do indeed have the right to vote, but that they lost the election. Right wing groups are planning more disorganized and unfocused "Tea parties" for this July 4th weekend. Right wing extremists and hate groups have in the past used these gatherings to display their hatred of the Obama administration, immigrants, minorities, and LGBT people.I expect more of the same. I have been thinking about how to counter these demonstrations, and I came up with an original idea that I believe can work.In opposition to these divisive and discriminatory events being planned, I believe that we should begin a new Progressive and more festive celebratory genre of fun theme parties to celebrate our American Independence and freedom, and work toward the attainment of equality and tolerance of all Americans regardless of race, gender, disability, economic status, or sexual orientation.Therefore I believe we should plan and hold E.A.T. Parties across the nation this weekend and into the future for as long as long as intolerance and discrimination exists.E.A.T. parties stand for Equality And Tolerance Lets send out a strong message that we support and endorse progressive Equality and Tolerance for all citizens and future citizens in The Land of the Free and the home of the brave.Here is my proposal. to counter the negative message of intolerance the TEA parties send.Call your friends, family, and co-workers and invite them to your 4th of July EAT party.
Ask them to bring a dish or a picnic meal and fire up the Bar B Que.Modify your planned 4th of July celebration now to an E.A.T. Equality and Tolerance party, celebrating the Obama administration and the change he is bringing to America and the world. EAT the food, shun the TEA, and have a good time too.Things you can do:Decorate your party with your patriotic decor plus display your Obama campaign signs, and Pride parade signs. Wear your Obama shirts and buttons, and your Red White and Blue. Display American flags and Rainbow flags side by side.
Save and then Print out this picture and hang it everywhere: Wear red white blue and rainbow pride colors. Decorate your table and food with red white blue and rainbow colors. Make signs and put them up. July 4th E.A.T. Party here.
Equality and Tolerance Make a sign that says No TEA Allowed and serve any beverage BUT Tea.Play patriotic music and celebrate our President and the change his administration is bringing to America. Draw an Obama campaign sign logo on your holiday cake with red white and blue frosting.Flaunt your pro-Obama pride in front of any "Teabaggers" you encounter and BOO them loudly.Chant "EAT not TEA, EAT not TEA" to them.Do Not serve tea in any form. Iced tea, Long Island Tea, or hot tea.
Instead serve Iced Coffee, Coffee with your favorite liquor like sambuca or amaretto, serve water, soda, juice, punch, or hot coffee. Make a sign that says No TEA Allowed or save and print the one at the top of this article. Display and carry both American flags and Rainbow pride flags
Grill up some Obama Cheeseburgers, his favorite.
Make some healthy Michelle Obama salads. A perfect dessert idea: Rainbow sherbet with red and blue berries.Please pass this message on to everyone, we have no time to waste.
Happy 4th of July to you and yours.
Remember to play safe, have fun and please E.A.T. well.Tommy News is an intenet and equal rights activist in New York. He can be reached at Tommysnews@gmail.com