National
Rights for Undocumented Workers?
Special Contribution to The Seoul Times
By Domenico Maceri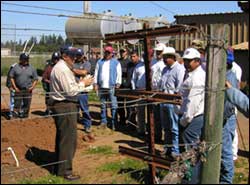 A student of mine was upset because children of illegal immigrants qualified for lower resident fees to attend college in California. She, on the other hand, a foreign student from a Western European country, had to pay out-of-state fees, which are considerably higher. In her mind, illegal immigrants in the U.S. are treated better than legal residents. At first, she appeared to be right, but when you scratch beneath the surface, the truth is quite different.California, Texas, New York, and Utah are states which allow the children of undocumented residents or illegal immigrants to attend public colleges and pay residence fees. Several other states are considering following suit.Students from other countries, who are legally in the US and have a student visa, pay the much higher out-of-state rates. At my school, my foreign student pays about 750 dollars in fees for one of my classes; California residents pay about 60 dollars.Is it fair? Not. According to my student. It pays to be illegal. You get more benefits. In fact, it is totally fair. The educational benefits the kids of undocumented workers receive are paid in full. Their parents work and pay taxes. The taxes mean that they are residents of the state and as such they qualify for the same benefits as other residents.Undocumented workers don't get all the benefits they are entitled to because of their illegal status. One of the benefits undocumented workers miss out is Social Security. In the past 10 years, they have contributed more than 20 billion dollars to the system but they don't qualify for pensions. Fortunately, some recent changes in governmental policies are improving the situation of undocumented workers. Recognizing the undocumented workers' contributions to the American economy and society in general, President George W. Bush floated the idea of giving amnesty to undocumented workers who do not have criminal records.Several American states such as Utah, North Carolina, and Tennessee believe that since undocumented workers contribute to business, they can have the right to drive legally. The three states don't require driver's license applicants to prove that they are in the U.S. legally. They don't require a social security number to apply for a driver's licenses, accepting in its place a taxpayer identification number, which is available to undocumented workers. By giving them a taxpayer identification number, the US is saying that undocumented immigrants can work and pay taxes. Giving their kids educational benefits makes sense.In essence, American officials are beginning to accept the fact that undocumented workers satisfy our business thirst for cheap labor. The undocumented workers' toil produces benefits for all Americans. Many undocumented workers are employed in the service industry. That means prices of agricultural products are kept down.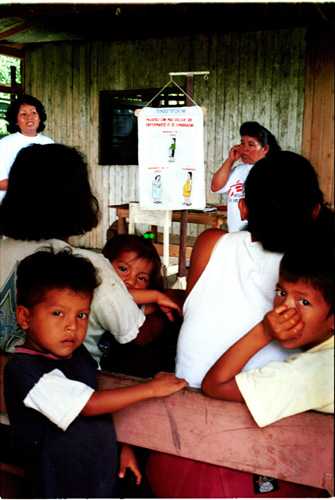 Consumers pay less for food. Hotel guests pay less for their rooms. Many small contractors would not exist if they had to find union workers who would demand fair treatment in addition to decent wages. In brief, just about every American benefits from the "illegal" work of undocumented workers. American companies obviously benefit from the presence of undocumented workers. It's easy to argue that if people are working "illegally," the companies hiring them are at least just as "guilty" of the crime. Illegal immigration would, in fact, disappear if proper identification were required to obtain employment.Even those who still believe that illegal immigration is a crime must recognize that the sons and daughter of undocumented workers are not criminals. If anyone committed a crime, the people would be the parents of these college students. Many of these kids were brought in the US at very young age. Some of them have little or no connections with their parents' country. Their plan is to stay in the US and contribute to American society after they graduate.Although America is a land of immigrants, newcomers have historically not been greeted with a red carpet. Every ethnic group has suffered indignities. Everyone remembers the "No Irish Need Apply" signs. And the treatment of other immigrants reveals similar indignities. Yet, a few generations down the road, when the children of immigrants assimilate fully, they begin looking at their roots and see heroism in their grandparents' actions.The same will quite likely happen with undocumented workers. When many of the children and grandchildren of undocumented workers graduate from college and become integrated into American society, the "illegal" acts of their parents and grandparents could easily be viewed as acts of heroism.

Other Articles by Domenico Maceri
Julián Castro's Monolingualism: a ...
Biden's Immigration Plan: Between Trump and ...
Legal and Illegal Immigration: A Winning ...
World Cup: Beyond the Soccer Field
John Kelly's Fails English and History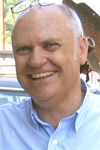 Domenico Maceri, Ph.D., UC Santa Barbara, teaches foreign languages at Allan Hancock College in Santa Maria, CA. His articles have appeared in many newspapers including Los Angeles Times, Washington Times, Japan Times, and The Seoul Times. Some of his stories won awards from the National Association of Hispanic Publications.