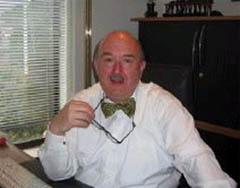 Amb. Christian Muhlethaler of Switzerland are winding up his four-year tenure as top diplomatic envoy in Seoul. The multi-lingual career diplomat is expected to leave Seoul around the end of October.Amb. Muhlethaler has participated in a myriad of local cultural events in his efforts to promote Swiss-Korean friendship. He also lectured at local colleges and universities , appearing on local TV programs. Amb. Muhlethaler is a big fan of Korean food and language.Already able to wield five languages Amb. Muhlethaler took Korean language lesson soon after he arrived in Seoul in 2000. In an interview with a local daily he said that his Korean language capability is at an elementary level."But if I'm lost and alone, I am able to ask people for the time or directions," he once said in the interview. Amb. Muhlethaler showed an affection for Korean cuisine including marinated beef of bulgogi.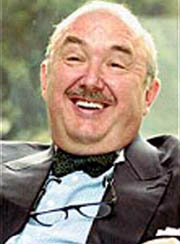 Amb. Christian Muhlethaler
Amb. Muhlethaler came to Seoul in September 2000. The position as head of Swiss diplomatic mission in Seoul will be taken up by Chiristian Hauswirth later this year. Born in 1946, Mr. Hauswirth served as chief of Swiss diplomatic mission in Tirana (in Albania), Sarajewo (in Bosnia-Herzgovina), and Guatemala City (in Guatemala). Seoul will be his fourth post as top Swiss diplomat.He was in charge of the America-Divison at the Foreign Ministry in Berne for the last few years. Mr. Hauswirth is a lawyer by profession.Meanwhile, two of its embassy staff have recently been replaced.In mid-July, 2004, Mr. Roland Viotti replaced Mr. Roland Knobel as commercial and cultural counselor at the Embassy. Mr. Viotti previously worked at the Swiss embassies and consulates in Lisbon, Beijing, Barcelona, Sao Paulo, Rome, Lagos, Cape Town, and New York. Mrs. Viotti will join her husband in Seoul in coming September.Mrs. Barbara Graber, secretary and successor of Mrs. Peppina Sigg, arrived on July 12, 2004. Mrs. Graber previously served at the Swiss Ministry of Foreign Affairs in Berne.Mrs. Gret Junker, temporary assistant to the ambassador, will leave Seoul, as well after for four months of intensive work at the embassy.For further details visit
website of Swiss Embassy
.