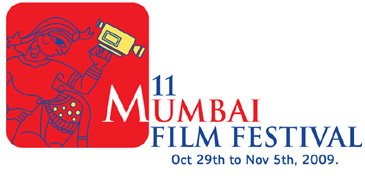 Mumbai Film Festival
The recent Mumbai Film Festival reaffirmed what I have been writing for years. If a movie festival were to grow and develop, it needs a strong leader. Here are examples to substantiate my statement. Venice is the world's oldest film festival, but it has never been able to attain the kind of glory that Cannes, which began 14 years later in 1946, enjoys. The overriding reason is pretty much straight forward.
While Cannes enjoyed relative stability, Venice did not. For the first 50 years of Italy's Republic, there were 60 governments and as many heads of the Venice Film Festival. But Cannes had Robert Favre Le Bret leading it for 43 years, Gilles Jacob for 25 years, and now Thierry Fremaux would probably head it for as long, if not longer. Therein lies Cannes' secret of success.
Take India, the world's largest producer of movies – 1200 or more every year – a figure that is twice as many as Hollywood's. Yet, India has had abysmal record when it came to film festivals. Today, there are a dozen festivals, many of them with an A grade status. The most important of these is the International Film Festival of India, which runs every November in Goa, a venue where the event has finally settled down after years of wandering all over the country, stopping at a different city every year. But for the two decades that I have been covering it, the Festival has been steadily declining. In recent years, it has been hurtling downhill.
The causes are not far to seek. For a long time, the Festival has been languishing without a permanent director, a permanent face, so to say. Malati Sahai headed it for a decade, but she was never given a permanent position, with the result that in the final years of her tenure she became so frustrated that she took little interest in the Festival. Deepak Sandhu, Neelam Kapoor, Shankar Mohan and now S.M. Khan have all had brief and uncertain stints. Not one of them knew how long they would remain in that chair. Khan has no idea either.
The Festival organised by the Directorate of Film Festivals is a wing of India's Information and Broadcasting Ministry, and the Festival Directors came and went on the whims and fancies of the political bosses, whose concern was not really the Directorate. In fact, some of the Directors had no clue about cinema, for they had earlier served in fields as far removed from cinema as agriculture and the like.
And as the Goa Film Festival is all set to unroll on November 23, the Ministry could well take a leaf or two from the Mumbai Festival. Supported by India's Reliance Big Pictures and spearheaded by the dynamic new director, Srinivasan Narayanan, the Festival worked like magic. Despite this being the first year of the Reliance-Narayanan combine.
They managed to line up one of the most impressive set of movies that I have seen in any Indian festival in the past decade, maybe even in 15 years.
Here are some out of the 200 from 56 countries.
The Dust of Time: Greece's Theo Angelopoulos' work is a masterly analysis of relationships in times of displacements, political or otherwise. Known for his trademark long takes, some stretching for 12 or 13 minutes, Angelopoulos is in no hurry, unlike, as he told me, Americans who have twisted the sense of time and rhythm. His narrative unfolds in a sweetly languorous manner as his characters saunter about. Spanning more than half a century and taking place across three continents, this film is a sequel to the monumental "The Weeping Meadow". Weaving into time and territories, he tells the story of "A", an American director of Greek descent who is in Rome to make a movie on himself and his parents, Eleni (an almost unrecognizable Irene Jacob) and Spyros. Turmoil and twentieth century history have separated them. A's anguish is compounded by the disappearance of his own daughter. Fact and fiction mingle to let the camera gently caress what is essentially a love story.
Disgrace: A remarkable piece of acting here by John Malkovich as a white Capetown university professor, David Lurie, teaching romantic poetry and experimenting with sex. When the girl happens to be a black and his student, it can only spell disaster, given the uneasy political atmosphere. The white rule is over in South Africa and the blacks are still angry, and it is this tense transition that helmer Steve Jacobs encapsulates: first through Lurie's sexual escapade that goes horribly wrong and later through his daughter's agony after she is raped by black men. Gripping to the last frame.
Goodbye Solo: Another work on black-white relationship that is also high on anxious moments. Only that these are neither racial nor political. Ramin Bahrani's film is both funny and sad, placid one moment and tumultuous the next, and, above all, hopeful and despairing. Solo is a sensitive black cab driver in North Carolina who can sense the mood of his passengers. When 70-year-old white, William, hires Solo to take him to Blowing Rock, a treacherous mountain peak, in two weeks, the driver can predict what is to follow. Eventually, after much persuasion Solo realises that if someone has to drive the older man on his seemingly last journey, it must be him.
Happy-Go-Lucky: Veteran British auteur Mike Leigh's slate is dark with movies like "Naked", "Vera Drake" and "Secrets and Lies", but when "Happy-Go-Lucky" popped out of his can with new star Sally Hawkins as Poppy merrily popping about, it was a surprise. Hawkins' performance is as breezy as it is brilliant, and Leigh presents her as a smart, confident primary school teacher. She never gets hassled in a story that is not much of a story – just a series of some carefree and some not-so-carefree moments. Compassionate to the core, she loves her students, spends time with family and friends and when her grumpy driving instructor turns violent after seeing her with her boyfriend, Poppy deftly handles the situation. "Happy-Go-Lucky with its vibrant colours and playful music is, all said and done, delicious confection that got me craving for more.
Fish Tank: Another British helmer Andrea Arnold follows her Cannes Jury Prize winning debut feature, "Red Road" with "Fish Tank", a vivid study of a young girl. Here newcomer Katie Jarvis plays with distinction a disaffected teenager, Mia. Loud, brash and ill-behaved, she dreams of being a dancer. Her clumsy mother's new boyfriend encourages Mia in the beginning, but one incident throws things out of gear for the teen. Arnold portrays the claustrophobic squalor of urban wasteland and how this breeds anger and frustration. Ricky: French auteur Francois Ozon, who gave us such marvellous films as "Swimming Pool" and "Angel", was back with "Ricky" in Mumbai. A bold work, it vaguely resembles "Benjamin Button" and is based on a fable like story by British author Rose Tremain. Set in a northern French housing project "Ricky" focuses on how the relationship between a mother and her seven-year-old daughter suddenly alters when the woman gives birth to Ricky, a special baby. Daughter Lisa's exclusion worsens with this arrival. Though something is lost in the flight from the page to the screen, the movie still impacts.
The Little One: Tizza Covi and Rainer Frimmel's first feature uses circus artists to tell the story of a toddler named Asia abandoned in a park. The handheld camera captures through grainy images how middle-aged Patti looking for her dog in a park on the outskirts of Rome sees Asia on a swing. When Patti finds that nobody is with Asia, she takes her home to the trailer she lives with her companion, Walter. He is not exactly happy with this arrangement and wants Asia to be taken to the police, but cannot bring himself to doing this. Non-professionals and two-year-old Asia herself, who gives a sterling "performance" in this touching narrative, keep us engrossed throughout. I kept debating how the helmers got Asia to act, till Frimmel told me in Mumbai that he had just left the child alone to get what he wanted. Asia was just being herself. But of course. Yet, one must admire his guts to try doing what he did and with such amazing results. The work got the Jury Grand Prize.
Applause: A fearless acting by Danish star Paprika Steen won her honours in Mumbai and endeared her film, directed by Martin Pieter Zandvliet, to the city's audiences. Thea Barfoed (Steen) is a critically acclaimed performer in Denmark, the darling of the crowds, but has a shattered home life. A drink problem leads to her divorce from Christian and separation from her two cute boys. While she is brilliant night after night on the stage, she finds that she is an utter failure when it comes to playing mother and wife in her real life. Her desperate attempts to get the custody of her sons make most of the movie. The high point of this work is certainly Steen's role that is packed with abuse and ego on the one hand, and self-loathing on the other. Unfolding in short intensely riveting episodes, the movie continually intercuts with scenes from "Who's Afraid of Virginia Woolf?" to heighten the drama.