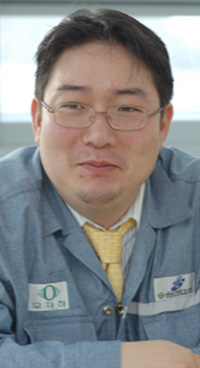 Jongho Park, chairman and CEO of Songwon Industrial Co. Ltd.
Songwon Industrial Co. Ltd., a global leader in polymer additives, announced today (Nov. 24, 2009) the opening of its headquarters for the Middle East and Africa in Bahrain. The opening of the representative office in Bahrain follows the recent establishment of Songwon's local warehouse facilities, also in Bahrain. Explaining that the new regional facility will be led by Mr. Peter Fleming who has been nominated Sales Director Middle East and Africa. Jongho Park, chairman and CEO of Songwon said: "It gives me great pleasure to announce the opening of our regional headquarters in Bahrain. Focus on the Middle East is a key element of Songwon's strategy to develop geographical coverage and service levels. The demand for our core products in the region is growing rapidly and the Middle East is becoming one of the most important markets for us. We have chosen Bahrain because it is particularly well located to efficiently serve the region. The prior opening of our warehouse has allowed us to establish a very efficient and reliable supply chain to support the needs of our customers in the region. With our support team based in the region our ability to understand and respond to customer's requirements will be greatly enhanced." Mr. Park added: "I am also very happy that Mr. Peter Fleming joined us, he is a great addition to our team. Peter has many years of experience in the chemical industry and particularly in additives. The Middle East and Africa is a vast and complex region, Peter's has held several key positions in different parts of the world which will allow us to meet the challenges we face with confidence."
About Songwon Industrial Co., Ltd.
Songwon Industrial Co., Ltd. is a leading producer of Songnox® Antioxidants, Songlight® Hindered Amine Light Stabilizers, Songsorb® Ultraviolet Light Absorbers, Heat Stabilizers for the plastics industry, as well as plasticizers, lubricants, surface coating agents, polyurethane, alkyl phenols, biphenol, flocculants and other chemicals. The Songwon Group of Companies includes Songwon Industrial Co., Ltd., Songwon International AG, Songwon International – Americas Inc., Shanghai Songwon Brilliant Chemicals Co., Ltd., Songwon International – India, and Songwon Japan KK. The Songwon air-conditioned warehouse in Bahrain, a partnership with Gulf Agency Co. (Bahrain) WLL.
Contacts at Hye Kyung Lee, Communications Korea
82-2- 518-1796 / kylie@commkorea.com