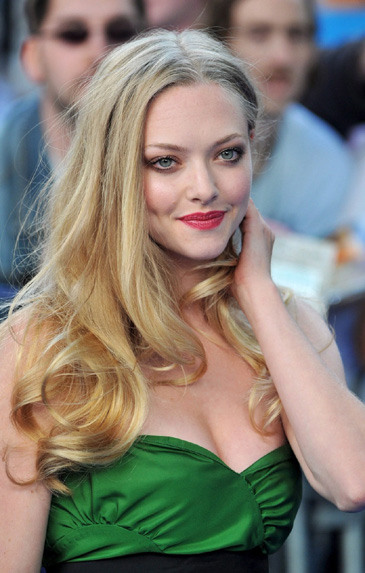 Emily Blunt wants to use cello to escape the pressures of fame.

The British actress – who won numerous awards for her role in last year's period drama 'The Young Victoria' – wants to reignite her passion for the musical instrument to help her learn to relax and switch off from work.She told Stylist magazine: "I want to learn to play the cello again. I played for ten years and used to be really good but then I discovered a social life and gave it up. It's so sad and I'm angry with myself because, when I pick it up now, I'm rubbish. This time I'm going to get a teacher and just do it."The 27-year-old star also said she hopes to spend more time relaxing at home this year with her fiance, actor John Krasinski.
She said: "I like to go on hikes, walk the dog, read, cook – I'm trying to cook something different every day."
Rihanna's rumoured boyfriend insists they are "just friends"
The 'Russian Roulette' singer – who has been single since splitting from Chris Brown after he assaulted her last February – was romantically linked with baseball star Matt Kemp after they holidayed in Mexico together last month, but the sportsman insists he is too focused on his career for romance.He said: "Rihanna is just a friend, a good friend of mine. We went down to Mexico and had fun together."My job is to get my work in, which I've been doing. Nothing distracts me from my job, not the contract, or my personal life. When it's time to play baseball, that's my job. No distractions."Despite his comments, the 25-year-old Los Angeles' Dodgers star admits he was surprised by the attention his holiday with the 21-year-old singer received but is resigned to their friendship being the subject of scrutiny.He added in an interview on his team's website: "I didn't think all that would come out of it, it just happened. I'm not used to that much attention to my personal life. It's really not that big a deal. But in Los Angeles, doing things here, you're under a microscope, they're examining everything you're doing. It is what it is. Can't control what happens."
Lady Gaga used to only wear make-up at bedtime
The eccentric singer claims she always felt like a "freak" because her school's strict rules forbade cosmetics, so she used to indulge in her desire to dress up before going to sleep.She explained to WWD: "When I was young, I felt like a freak in school - and I had to put my make up on when I got home before I went to bed because I wasn't allowed to wear make-up in school. "When I walked around the corner and saw Boy George in the window of a MAC store, I said, 'I feel just like that!' Why is that attitude nowhere else? And RuPaul, and Pamela Anderson.…I said, 'Gosh, I feel just like that.'"That's why I think MAC is so important; they cater to that inside of you that feels like a freak sometimes, that wants to raise your freak flag."The 'Paparazzi' star – who is fronting a new campaign for the MAC Aids Fund – has also claimed she used to be incredibly insecure and has only learned to have confidence in herself through the support of her fans.She told the 'Today' show: "I was so insecure for so long and my fans have believed in me so much that I have become this confident woman I want to bring back to them. "I try in my own way to be a spokesperson and say, 'Its OK if you don't feel like a winner, or you're a loser'. I wanted to win at the Grammys for my fans because you want to be everything they imagine you to be. "
Jamie Foxx claims playing the piano taught him about romance
The 42-year-old actor – who is currently single - claims he was brought up to be a "little gentleman" and from a young age has sought out the company of women in order to learn as much as possible about being a good partner.He explained: "First, there was my grandmother who always made sure that I was a little gentleman and knew about manners. Then I was playing the piano at eight, and that helps you learn about women because most of the people I was playing for were women. "That's why I've always surrounded myself with women. I have about 20 to 25 platonic relationships with women all across the board from professional to artistic and they always give little clues on what they like." Despite doing his best to understand women, Jamie admits they still leave him bemused, and he wishes the opposite sex were as easy to understand as men.He told Parade.com: "It's so easy to play us guys that I hate to give away secrets to women because I know they'll use them. "But OK, if you just simply don't give a guy the time of day, every once in awhile, it just makes us more like 'What do we do?' Men are developed to conquer. When we can't seem to conquer, we stay in it no matter what. "
Heidi Range is planning a winter wedding
The Sugababes singer – who recently got engaged to British TV presenter Dave Berry – is "obsessed" with her upcoming nuptials and hopes to tie the knot next year.She said: "It'll be next year I think, and maybe a winter wedding.
"I'm obsessed already. All I've done is look on the internet at wedding sites. As soon as we got engaged, the next day I had to go into WHSmith at the airport and buy a bridal magazine. I was on the plane looking really obvious."The 26-year-old beauty was so shocked when Dave, 31, got down on one knee during the festive period, she burst into tears.She explained to More magazine: "He surprised me on New Year's Eve (31.12.09) in Barbados. It was a complete surprise. I was hoping that he might ask me sometime soon but I never thought it'd be on New Year's Eve. I'm so excited. I was crying and shaking."