Asia-Pacific
Obama's Chinese Conundrum
What Effect Will Dalai Lama Have on Chimerica?
By Abhishek Joshi
Associate Editor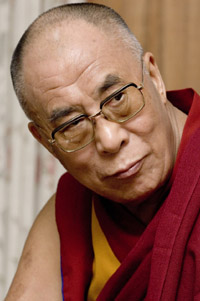 The People's Daily, the Chinese communist party's mouthpiece, declared that the arms sale by US to Taiwan showed Washington's "rude and unreasonable cold war thinking". A few hours later the White House drops another 'bomb' that President Obama will meet Dalai Lama, angering Beijing to no extent. Since President Obama took office, the US-China relationship has witnessed roller coaster of emotions, perpetuating the idea that a new Cold War is brewing. The initial brouhaha and 'China is our friend' feeling that surrounded President Obama's four day stay in China and Secy. Clinton's assertion that human rights should not interfere with ever-growing US-China ties, were soon short-lived by a series of faux pas diplomacies committed by both sides. Washington has always complained about Beijing's reluctance to revaluate its currency. The pegging of Yuan at 6.8 to dollar has done more harm to US than one can imagine. The trade deficit runs as high as $209 Billion and that figure was over $260 Billion immediately after the financial crisis. China's reluctance to appreciate the currency that many Washington insiders consider currency manipulation has been a thorn that President Obama finds difficult to remove. President Obama's promise to act tough has not yielded any positive outcome, instead doing so has made Chinese foreign ministry come hard by asserting "Accusations and pressures will not solve the issue". Secy. Clinton's stance on Google's threat to pull out of China has only aggravated the conflict ensuing between China and the US. China has always rebuked any criticism of its strict "watchful eyes" over the internet contents. Beijing's continuous reluctance to come to terms with Iran crisis is widely known and there is no doubt that Washington needs Beijing's support before US can act on Iran. China has its own vested interests in Iran. China insisted in Munich that Iran has "not yet closed the doors on IAEA" and a more "flexible, pragmatic and proactive approach" is needed to solve this issue. The Chinese position in recently held Copenhagen Summit was seen as an intentional act of disrespect by many member nations. The accusations and counter-accusations on both sides led to an absolute debacle of the summit, which many had predicted to pave the way for a new era of controlling carbon footprints. President Obama was criticized by many for not meeting Dalai Lama when he visited the US. President Obama is already embroiled in a series of crises at home and not meeting Dalai Lama now will only give an impression not only to Americans but also to everyone in the world that the US, a once all-powerful nation, is kowtowing to the Chinese might. Every American President, as a gesture of commitment to human rights, has met Dalai Lama for the last two decades. Obama has no choice left for he can not alienate his liberal supporters. Even during the $6.4 Billion arms sale to Taiwan, Obama refused to sell F-16s, which the Taiwanese have always asked for, giving a hint that there may be a 'greater force' that influenced him to do so. The impact of Obama's outreach hasn't influenced Beijing yet. Beijing still remains fundamentally opposed to various issues espoused by Washington. Has Obama done everything he could do to bring Chinese into the mold? Many Washington insiders say that China is acting overly arrogant and such an over-confidence will only alienate it from many 'influential' nations. Imposing tariffs on tires from China, constant pressure from Washington to revaluate the currency, contentious human right issues, Google-gate, arms sale to Taiwan and now a meet with Dalai Lama, will no wonder antagonize Beijing. How much damage will the Dalai Lama – Obama meet cause to already strained US-China relationship? The denuclearization of Korean peninsula largely or entirely depends on how China influences North Korea. The reality is that US can do what it wants but it's China that holds the key in this region. China has never liked the American presence in Asia. Troop deployments in Afghanistan, arms treaty with Taiwan, which China considers its part, Washington cozying up with New Delhi and America's 'interests' in oil rich Iran makes China feel strangulated of Washington's influence. Recently Dalai Lama's special envoy Lodi Gyaltsen Gyari said that one should be proud of and not hesitant about the Obama – Dalai Lama meet. Obama needs this meet and a seasoned politician that he has become now he knows exactly how to tackle this issue. The meet will not take place in public nor will it take place in Executive Residence; instead the meet will take place in West Wing. It will not be a surprise to see that the White House will try to play down the meet, much to the annoyance of the mainstream media. Obama needs this meet: to reiterate his commitment for human rights to the world, to not alienate his liberal supporters, to not allow the Republicans scream about Obama being weak, and more importantly to not enrage Beijing. The meet between Obama and Dalai Lama, as a symbolic gesture, is not important; what is important is how the White House plays this meet. With myriad geopolitical problems still unsolved and with trade issues not having worked out, the thought of not angering China will be in the mind of President Obama during the meet. With myriad geopolitical problems still unsolved and with trade issues not having worked out, the thought of being reasonable to US will be in the minds of Chinese. This meet, a symbolic gesture, is just a phase of conflict between warring partners. The stakes are too high for this couple to divorce or to "break-up".

Related Articles
Crimea Crisis
Left Moves to Far-Left, Right Moves to ...
Sarkozy's Financial Transaction Tax, ...
NRI's Dandi 2.0
Blame the Pitches, Mate!!
"S. Korea Can Learn from Australian Experience ...
Midterm -- Democrats' Curse for Obama's 2012?
Yet Another Apology, Eh?
Liberal Democrats Should Support Conservatives
Is it the End of European Dream?
Can Park Stall Chung and Lee's Sejong City?
"President Should Not Confuse People for ...
"Pakistan Also Hub to Middle East, Central ...
Model Six-Party Talks
Yukio Hatoyama: 100 Days, East Asia and U.S.
Pakistani Envoy Talks with Local Journalists
Whom to Blame: Law or Men?
A Different Korea Sparkling
Is Corruption Cool and Acceptable?
Who Else Has the Right to Vote?
Indian Embassy Celebrates the Republic Day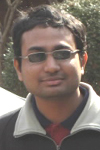 Mr. Abhishek Joshi serves as associate editor of The Seoul Times. He graduated from the School of Electrical Engineering of Seoul National University. He was also a member of SNU Quill, first English magazine from Seoul National University, as a writer.