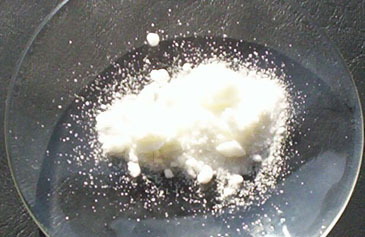 "Sodium nitrite" usually found in cigarettes smoking and exhaust gas from carcan cause anemia or even (stomach) cancer.
Major hotels in Seoul found out to be selling salmon dish that contain illegal addatives, South Korea's Yonhap News reported on Feb. 22, 2010.Yonhap said that three chefs of such famous hotels as Grand InterContinental Seoul, JW Marriot Seoul, and Novotel Ambassador Gangnam were indicted by the prosecution for serving their customers smoked salmon dish containing illegal stuff at their buffet restaurants.Among the chefs was the 36-year-old man of JW Marriott Hotel Seoul. He was identified only by his last name "Lee."
Mr. "Lee" and other chefs were suspected of using illegal substance called "pickling salt" that contains "sodium nitrite" for one year. They sued the illegal stuff to make salmon look fresher and more delicious.Mr. Lee was suspected of selling 5,075 kilo grams of smoked salmon at hotel's buffet restaurant over a period of one year. The amount was priced at 48 million won.According to the prosecution, two other chefs — the 45-year-old man identified only as his last name "Shin" of the Grand InterContinental and 46-year-old man known only as his last name "Huh" of Novotel Ambassador Gangnam were also suspected of selling 27.65 kg and 26 kg of the smoked salmon with harmful substance, respectively over the similar period.They were indicted for selling, respectively, 860,000 won and 1. 3 million won worth of smoked salmon with the harmful and illegal substance last year."Sodium nitrite," with chemical formula NaNO2, is these days rarely used for a color fixative and preservative, for its dangerous aspect.According to experts, "sodium nitrite," can cause anemia, and even cancer, particularly stomach cancer. "Sodium nitrite" is ususlly found in cigarette smoking and exhaust gas from car.Meanwhile, a PR officer of the Grand InterContinental Hotel told The Seoul Times that her hotel management was aware that the "pickling salt" was being used for their smoked salmon dish from July to December last year."But we did not know at that time that using "pickling salt" was illegal," the PR officer said on the phone on Feb. 22, 2010.She added that after the illegal behavior was detected by the Korea Food and Drug Administration last December all the smoked salmon was destroyed by the hotel.