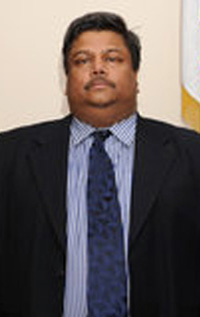 Bangladesh Foreign Secretary Mijarul Quayes
Dhaka, Bangladesh — The Ratification of the Rome Statute of International Criminal Court will provide more credibility in the trial process of war criminals, Foreign Secretary Mohamed Mijarul Quayes made this comment during his meeting with the President of the UN General Assembly and Permanent Representative of Lichtenstein to the UN, Christian Wenaweser at his office in New York yesterday Press information Department hand out said here on March 24, 2010.
Foreign Secretary has mentioned that he personally came to convey the important political decision of the Government that Bangladesh ratified the ÔRome Statute', which was also conveyed to the UN Secretary General Ban Ki moon, in his capacity as the depositary of the same, when all preparations are underway for the First Review Conference of the Rome Statute (to be held in Kampala, Uganda from 31 May to 11 June 2010).The Foreign Secretary said that the present government of Bangladesh is both determined and willing to start the trial of war criminals, for which the National Parliament has given a unanimous mandate last year. Although the ratification will not provide any scope for retroactive effect of the Rome Statute for 1971 war crimes, however this historic ratification will provide greater credibility to the ongoing efforts for trial of the war criminals in Bangladesh.
The President of the Assembly Christian Wenaweser congratulated the Foreign Secretary for such a bold initiative taken by the Government of Bangladesh. Ambassador Wenaweser was particularly moved by the fundamental rationale behind the ratification process, to become more credible in the trial process for war crimes committed almost 40 years before, that this will send a very strong political message in the region (South Asia) as well as elsewhere. Through this ratification process, Bangladesh became the 111th State to be the Party to the Rome Statute, he further mentioned.
Wenaweser further noted that although Bangladesh will not be able to have the retroactive effect this ratification process for war crimes committed in 1971, however, it would be very much possible that the Court to offer technical support to Bangladesh in its conduction of business in the upcoming trial process by providing staffs, including quality judges. Foreign Secretary thanked the President of the Assembly and looked forward to participating in the upcoming Review Conference with the strongest possible delegation. Permanent Representative of Bangladesh to the UN, Dr. AK Abdul Momen was also present at the meeting.