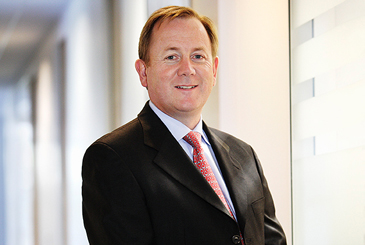 .
Membership of the Regus businessworld programme grew 82% last year and is expected to go on rising in the next decade, driven by its ability to support the growing flexible working trend.
Businessworld offers members four unique packages providing flexible low-cost workplaces, office facilities and meeting rooms on demand in more than 1,000 locations worldwide.
The revolutionary idea was an instant hit when it was launched on the eve of recession in 2008 but membership has almost doubled in the last 12 months as the downturn peaked. Cardholders leapt 82% from 170,000 to 320,000 as companies and individuals realised its potential to solve mobility problems.
"Businessworld is the perfect solution for on-the-go professionals who want a working environment that doesn't cost the earth or compromise productivity," said Filippo Sarti, CEO for Regus Asia Pacific. "The scheme took off in the recession because it can cut costs by 60-70% when compared to traditional office costs yet enhance flexibility and effectiveness whilst working on the move or in non-office location. But it will really show its huge potential for growth in the next 10 years as flexible working becomes the norm."
Business owner Armelle Paillier realised the cost-effectiveness of a Platinumplus businessworld card when she started human resources agency 3R arreaxair.com last year.
"Businessworld is a great way to do business because it's so flexible without the costs associated with a permanent office or long lease," she said. "I can access Regus business centres all over the world and work wherever my business takes me." Regus plans to open over 100 centres in the coming 5 years, not only in Seoul but around the whole of Korea.
Armelle is part of a growing trend. By the end of this year, she'll be one of a billion mobile workers worldwide. A recent study by analysts IDC of three core mobile workers – those in offices, non-office based and working from home – showed that the figure could grow to 1.2 billion by 2013.
Filippo said: "The growing mobile worker population will need support from mobile solutions with a proven track record. That's why we see significant future growth potential for businessworld. It's the only membership scheme in the world that provides instant access to 1,000 workplaces and all the tools the mobile workforce needs to operate productively and cost-effectively on the go."
About The Regus Group
The Regus Group (LSE:RGU) is the world's leading global provider of innovative workspace solutions, with products and services ranging from fully equipped offices to professional meeting rooms, business lounges and the world's largest network of video communication studios. Regus delivers a new way to work, whether it's from home, on the road or from an office. Clients such as Google, GlaxoSmithKline, and Nokia join thousands of growing small and medium businesses that benefit from outsourcing their office and workplace needs to Regus, allowing them to focus on their core business.
Over 500,000 clients a day benefit from Regus facilities spread across a global footprint of 1,000 locations in 450 cities and 80 countries, which allow individuals and companies to work wherever, however and whenever they want to. In Seoul, the Regus offices are located at Seoul World Trade Centre, Seoul Korea First Bank and Seoul Gangnam Kyoung Am Building. For more information please visit: www.regus.co.kr
About businessworld
Regus businessworld gives users the option of four cards – Blue is free and provides discounts on Regus products. Gold Card offers unlimited access to Regus business lounges and cafes with administrative support, preferred rates on additional products. Platinum offers 10 days of open plan office use per month in any Regus centre worldwide plus all the benefits of Gold. PlatinumPlus gives unlimited private office usage alongside Gold benefits. For more information please visit www.regus.com/businessworld
For more information contact:
Bryan Joseph
bryan@bondpr.com
6338 1006