Europe
Yes! London Needs David Cameron
Liberal Democrats Should Support Conservatives
By Abhishek Joshi
Associate Editor

"Will UK see a Thatcherite in 10 Downing Street?" was a question in everyone's mind before May 6. Now that results have been declared, the same question is at the back of the mind. 306 seats, just short of the magic figure of 326, in House of Commons has made David Cameron, the Conservatives chief, run from pillar to post to grab the power. The support of Nick Clegg, the Liberal Democrats chief, and whose party garnered 51 seats, is a must to form the government, period. For the first time in three decades United Kingdom (UK) is witnessing a hung parliament. It is imperative that UK doesn't repeat the 1974 debacle, when a minority government fell after seven months in office. Gordon Brown, the British Prime Minister, should resign to the fact that he stands no ground to stake a claim. Gordon Brown insists that he has a constitutional right to stake claim. A coalition between Labour and Liberal Democrats will be seen as a collaboration of "losers", who have been rejected, to hold on to the power. A possible coalition between Liberal Democrats, Labour and small parties will only form a minority government. The first step the Conservatives, if they sit in opposition, will do is to hold a no-confidence motion on the floor against the Labour led minority government. The result is yet another election in a few weeks or months. The Labour government in the past decade has bled the British economy and another Labour led government will only exacerbate the condition. UK has a deficit of 13% of national income, and over the years the public spending has increased overwhelmingly. The Labours have a knack of overspending, if you will, and more spending will make UK go the Greece way. Greece did not set its acts straight and the Greek government is having a hard time convincing its citizens to tighten the belt. UK has a lesson to learn. Set your acts straight before the danger knocks your door. The parties should act in the interest of the nation and the markets, and form a stable coalition. A verdict of fractured mandate has affected the value of British Pounds, and if a stable government is not formed sooner then a trembling market and an uncertainty in Pounds will affect the world markets at large. Not to mention, a double dip recession that will ensue the policies of a spendthrift minority government. A coalition between the Conservatives and the Liberal Democrats will be a masterstroke of power-sharing. Coming together of a centre-right party and a centre-left party will provide a fresh perspective at Westminster that is the need of the hour. Moreover, the numbers add to a stable, and manageable, majority. There is a difference in their ideologies that is hard to overlook. Both the factions will keep each other in check ensuring that Torries don't take UK for a ride. Electoral reform is at the top of Liberal Democrats' wish list and electoral reform is one thing that pinches the Conservatives most. Do the voters care for electoral reforms? The polls have given the verdict. Legend has it that the voters think through their pockets and, needless to say, with economy being more important, the electoral reforms can take a backseat. An alliance with pragmatism in its blood and with a focus on austerity measures is better than an alliance that sees overspending a must to revive the economy. There are many policies on which Conservatives and Liberal Democrats think alike. The "pupil premium" program of injecting cash into poorest schools, stress on low-carbon and green economy, and tax reforms by reducing overspending to name a few. Nick Clegg wants a closer integration with Europe whereas David Cameron has other views. A closer integration with Europe means UK taking a lead with Germany and France to tackle the European quagmire. Greece is in shambles, and Portugal, Spain and Italy may soon follow the suit. Any attempt by Gordon Brown to stick to power will outrage a number of Brits. Nick Clegg is treading a safe path by reiterating that a party with maximum seats should have the opportunity to stake claim. David Cameron and George Osborne, a probable candidate for Chancellor of Exchequer, will have to burn the midnight oil to get Nick Clegg sans a guaranteed electoral reform on board. Nick Clegg with 51 seats cannot hold the nation hostage for electoral reform. Important cabinet appointments to Nick Clegg and his entourage should soothe the Liberal Democrats. What needs to be seen is which Great Offices of State fascinates Nick Clegg the most. Yes! London has a number of problems and it needs David Cameron to solve them.

Related Articles
Crimea Crisis
Left Moves to Far-Left, Right Moves to ...
Sarkozy's Financial Transaction Tax, ...
NRI's Dandi 2.0
Blame the Pitches, Mate!!
"S. Korea Can Learn from Australian Experience ...
Midterm -- Democrats' Curse for Obama's 2012?
Yet Another Apology, Eh?
Is it the End of European Dream?
Can Park Stall Chung and Lee's Sejong City?
What Effect Will Dalai Lama Have on Chimerica?
"President Should Not Confuse People for ...
"Pakistan Also Hub to Middle East, Central ...
Model Six-Party Talks
Yukio Hatoyama: 100 Days, East Asia and U.S.
Pakistani Envoy Talks with Local Journalists
Whom to Blame: Law or Men?
A Different Korea Sparkling
Is Corruption Cool and Acceptable?
Who Else Has the Right to Vote?
Indian Embassy Celebrates the Republic Day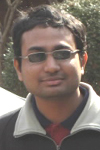 Mr. Abhishek Joshi serves as associate editor of The Seoul Times. He graduated from the School of Electrical Engineering of Seoul National University. He was also a member of SNU Quill, first English magazine from Seoul National University, as a writer.