Asia-Pacific
Bangladesh PM Sheikh Hasina Returned Home
By Ataur Rahman
Bangladesh Correspondent

The Prime minister of Bangladesh Sheikh Hasina returned home in the early hours on Friday noon , ending a six-day visit to South Korea and Malaysia where she had held bilateral talks with top leaders. The prime minister had left Dhaka for South Korean capital Seoul, on the first leg of her two-nation tour, on May 15. According to diplomatic sources, Malaysian prime minister Mohamed Najib bin Tun Abdul Razak had assured Hasina that Malaysia would seriously consider the issue of legalising Bangladeshi workers in Malaysia. Some other long-standing issues between the two countries were also discussed during the meeting. In Seoul, Hasina attended inaugural ceremony of the 66th Session of Economic and Social Commission for Asia and the Pacific (ESCAP) and held a meeting with the leaders of the Korean Chamber of Commerce and Industry (KCCI). She also held bilateral talks with Korean president Lee Myung-bak. Four deals were signed between Dhaka and Seoul on economic, energy and cultural cooperation. On the last leg of her six-day tour, Hasina arrived in Malaysia on May 18 to attend the 66th World Islamic Economic Forum (WIEF) in the Malaysian capital Kuala Lumpur. She also held roundtable dialogue with Malaysian investors when she urged them to invest more in Bangladesh's potential sectors, including power, energy, RMG, light engineering and infrastructure development, taking the advantage of her government's favourable investment policy.
Apart from official programmes, Hasina also joined separate receptions accorded to her by the expatriate Bangladeshis in Seoul and Kuala Lumpur.

Related Articles
Nation of Bangladesh Celebrates Eid-ul-Fitr, ...
Two Killed on 3rd Day Blockade
All-party Gov't Formed for General Election
152 to Die, 160 Get Life-Terms in BDR Carnage ...
Bangladesh PM Sheikh Hasina Talks with UN Sec. ...
Grateful Nation Pays Deep Homage to ...
Bangladesh President Zillur Rahman Buried by ...
S. Korean Ambassador to Bangladesh Lee ...
At Least 46 People Killed in Bangladesh after ...
South Korean Volunteers Arrive in Bangladesh
Didn't See '71, But This Is Our War, ...
Nation of Bangladesh Stood in Silence for 3 ...
Cyclone Kills 27, Injures 100 in Bangladesh
Bangladesh Celebrates Pahela Baishakh, 1st Day ...
Ship with 300 Passengers Sinks in Bangladesh
Execution of CHT Peace Treaty Priority for ...
Bangladesh Becomes World Leader in Disaster ...
UN Chief Ban Ki-Moon Arrives in Bangladesh
Muslims of Bangladesh Celebrating Their ...
44 Schoolboys Were Killed in Bangladesh
New Executive Committee of Bangladesh Federal ...
YoungOne Resumes Operation in Bangladesh
S. Korea-Based Company Young One Corp. Closes ...
15 People Killed, 200 Injured in Train ...
A Private Bangladeshi Ship Was Hijacked by ...
Seoul to Ease Visa Process for Bangladeshi, ...
117 people were killed in a massive fire ...
1st Bangladeshi Journalist in World to ...
Prime Minister Sheikh Hasina Left on a Six-Day ...
Prime Minister Sheikh Hasina visit to Seoul ...
1st Day Bengali Month Celebrated
Govt Constitutes Tribunal to Try Heinous Crimes
"Ratification of Rome Statute of International ...
Bangladesh President Urges South Korea to ...
International Mother Language Day Observed ...
Korea-Bangladesh Chamber of Commerce and ...
Bangladesh Executes 5 Killers of Bangabandhu, ...
Toll Rises to 78 in Bangladesh Boat Mishap
Apex Court Upholds Death Penalties of Ex-Army ...
After Month-Long Fasting The Muslim World ...
Ban Ki-Moon Assures Hasina of Continued UN ...
One Swine Flu Patient Dies in Bangladesh
Sheikh Hasina Ranks 78 among Forbes "Top 100" ...
34th Anniversary of Bangabandhu Sheikh Mujibur ...
Demand for Constitutional Recognition of the ...
"Move Away from Export-led Growth"
Bangladesh Seeks International Help on More ...
Migration Opportunities Can Cut Poverty
Int'l Environmental Conference Begins in Dhaka
Rains in Bangladesh Broke Half-Century Record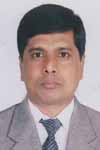 Mr. Ataur Rahman serves as Bangladesh Correspondent for The Seoul Times. He earned his Master of Commerce degree from Dhaka University in 1985. Mr. Rahman has vast journalistic experience including his stints at "The Daily Janata" and "The Dainik Bangla."