Europe
What's going on?
To Hell in a Handcart
By Shane Clarke
London Correspondent

Just over two weeks ago, I was involved in a road traffic accident which left me with serious injuries to my knee, wrist and neck. However, the idiot who ran into me wouldn't know that, because he made a quick exit, obviously hoping to avoid a claim on his insurance – if he had any. Fortunately, I got his registration number and passed it on to the police and my insurance company.The real tragedy of the whole thing was that getting his registration number was the first thing I did, before checking if I or any of my passengers were injured, because I knew he would drive away if his car was still moveable. That's the way it is these days. Nobody cares about anybody; no one wants to take responsibility for anything, and it really is becoming survival of the fittest.As if that wasn't bad enough, it's the yobs and scumbags that are thriving the most in this environment. Now, I grew up – and still live among – these people, so I know what I'm talking about when I tell you that the asbo-candidate who hit me is a good example. Chances are, he has no insurance, so I will be left to pick up the tab for my accident; the insurance excess alone was £75. If the police do manage to catch him, he will of course be prosecuted. He may be given a fine which he won't be able to pay because he's on benefits, or they may take away – or put points on – the driving licence that he doesn't even have. This guy does what he likes, because there's no effective deterrent. I have sat in courtrooms and watched people like this stand there, grinning at the magistrate as a pathetic non-sentence is handed down to him, and then walk out, laughing at the limp hand of the law.We're not even allowed to defend ourselves or our property anymore. If one of these sewer rats broke into your house to burgle you, you are legally obliged to ensure his safety as he does. If he has an accident and injures himself he can sue you for compensation. If you have a dog to guard your home and property, and you don't put a warning sign outside, then the dog bites this man as he breaks into your home, he can sue you and have the dog destroyed. So, these parasites can take your telly, your DVD, jewellery and heirlooms, and they can empty your bank account as well. The best thing you can do if you actually catch one of them in the act is to let them get on with it; maybe make them a cup of tea and a sandwich so they can take a break from all their hard work.DO NOT try to restrain them or throw them out of your house, If the two of you get into a fight and you win, you will be arrested and find yourself in court facing an assault charge because the lowlife told the police that the force you used to restrain him was excessive. You could end up in jail, and he could end up in Aya Napa on the compensation you'll have to pay him. They say crime doesn't pay, and they're right. It's the victims that pay, over and over again.There is a solution to this problem, and it's a very simple one: Stop protecting criminals' rights while eroding those of their victims. Stop making prisons more of a holiday than a punishment, with satellite television and Playstations in their cells, pool tables, bar football. They should have a room, a toilet, a bed, and three basic meals a day, and nothing else. And if they don't like it? The answer is simple: "STOP BREAKING THE LAW, YOU MORON!" Those asbo yobs who drive without licences and insurance, causing others pain and expense, should be stripped of all their property to go some way to compensating their victims for their pain and expense. Believe me, if doing what they do means they could lose their signet rings, mobile phones and Burberry caps they would soon change their ways.Mobile Phones are another thing: These numptys never do a day's work in their life; their kids are running around the streets like wild dogs in dirty clothes, tatty shoes and with rumbling bellies, and these leeches have top of the range iPhones and other smart phones. When I went to the doctor's after the accident, I was sitting in the waiting room when a woman walked in with her young son. She was wearing dirty white trousers, a grubby yellow tee-shirt, and flip-flops on dirty feet with grubby nails. Her son, who was about 6, was wearing shorts, cheap tatty trainers and nothing else. He was so skinny that you could have counted his ribs, and he looked like he'd been playing down a coal mine. They had been there a few minutes when the room was suddenly filled with the sound of some pounding dance track, and this grubby woman pulled a mobile phone out of her bag. It was some top of the range all-singing, all-dancing smart phone that must have cost at least a few hundred quid. Then she started having a loud conversation with whoever was on the other end, just a couple of feet from a big sign on the wall, right in front of her, saying, "Please switch off all mobile phones because they affect our medical equipment."You daren't say anything to her because she'd be likely to attack you, so you're forced to sit there, along with the staff, watching this troglodyte laughing and talking to the friend about how "he can't stop me going to the Bingo." That's right; no one can stop you from doing anything, can they, love? Rules don't apply to you and your kind.I don't want to seem like a snob; I can't abide people looking down on others, but – I don't know if it's because I'm getting older – I'm leaning that way myself with these people. Let's face it – the gutter lies below our feet, and if some people choose to live there then we have to look down on them.Oh, and the best one; the absolute corker, is when you hear these people saying, "These foreigners – coming over here and nicking our jobs."WHAT JOBS? THE LAST JOB YOU HAD WAS MILK MONITOR AT NURSERY SCHOOL, AND SINCE OUR KIDS DON'T GET FREE MILK ANYMORE, YOUR SKILLS ARE PRETTY-MUCH REDUNDANT!So, I guess that's my rant for the day about the country I love and its steady decline into anarchy. I try to laugh and make fun of it, but I know that the situation is nothing to laugh about. Quite the opposite, in fact; we should be crying, and hanging our heads in shame for the sacrifices our grandparents and our brave soldiers in Afghanistan made – and go on making to protect this mess. Britain has lost 300 soldiers in Afghanistan so far, we lost millions in the two world wars. To all of you I say thank you, and from all right-minded people in Britain I say, we're sorry.

Related Articles
Derek -- Simply Brilliant
Dara O'Briain -- The Gentleman Comic
Fear of Flying: My Morbid View of Airline ...
The Growth of Medical Tourism in the UK
Funny Boy
Anger as Carlos Tevez Appears to Refuse to Play
Shadow Chancellor Outlines Five-Point Plan for ...
Broken Hearted: What Do You Say?
President Obama Weighs-in to the Japanese ...
The Beautiful Game: Memories of When My Team ...
Shake It, Baby!
Student Protestors Riot in London
The Amityville Horror
The Blitz
British, US Soldiers to Do Marathon Run for ...
Horse-trading with People's Lives
Is It the Future or Just a Fad?
The Price of Failure
You Know He Was British, Don't You?
The Drug Problem in United Kingdom
Capitalism: How Free Does It Really Make Us?
Rogue Afghan Soldier Kills 3 British Soldiers
Blair's Guards' Expenses under Scrutiny
Britain's Hidden Disaster
Referendum on Electoral Reform to be Announced
The Mediterranean Diet
Shame! England, My England!
It's Not Easy Being an England Fan
Cumbrian Gunman Kills 12
Rooney Is Greatest Player World Has Ever Seen
Video Games: PC Vs. PS
More Injury Woes for England
England Team Banned from Using Twitter during ...
Gareth Barry in Race to Prove Fitness
Forgotten Couple Still in Hands of Somali ...
England 3 – 1 Mexico
England Captain, Ferdinand, Expresses Concern ...
President Obama Looking for Spending Cuts
British Airways Obtains an Injunction to ...
Hedgehogs and Plumbers
Britain Has a Hung Parliament
Is It Being Destroyed by Too Much Money?
Video Games: A Community Divided
Video Games: They've Come a Long Way
Gordon Brown Forced to Apologise over ...
Why British Monarchy Is the Best in World
How Many Wives Did Henry VIII Have?
Annual Leave? I'd Rather Stay, If That"s All ...
Plea of Bosnia-Herzegovina's War Crime Victim
The Family Way — Divorce
UK Flights Grounded by Volcanic Ash
Deadly Italian Train Crash Kills 6
The Rise of Nationalism in Britain
When America Sneezes the World Gets a Cold
Oil Companies Continue to Rape Planet for ...
Snow in Spring Brings Chaos to Parts of the UK
Bureaucracy Strikes Again
Darling Targets Election Victory with Safe ...
The Child Bride Problem Is Still Alive and Well
Terrified Emergency Call of a Woman Whose Car ...
Achilles Tendon Injury Ends World Cup Dream
CSR – Genuine Principle or Marketing ...
Continuing Turbulence at British Airways
Teenager's Murder Highlights Dangers of ...
UK Election Juggernaut Begins to Roll
War Families Anger at MoD Bonuses
Cameron under Pressure over Lisbon Treaty
Resignations Follow the Sacking of ...
Benefits of the Mediterranean Diet
Tony Blair Ready to Stand for EU Presidency ...
Debates Continue as Queen Weighs in to Row ...
Protests Greet Nick Griffin's Appearance on ...
21 Environment Protesters Arrested in England
The British Government Passes the Buck Again
Everything Must Go As British Government Sells ...
Boyzone Star Stephen Gately Dies
Is David Cameron Even Capable of Honest ...
The Tragedy of "Heaven's" Child Brides
Elite – The UK's Higher Education System
Why Can't I Hate Barack Obama?
The UNCRC – The Convention That Dare Not ...
The Tragedy of Child Brides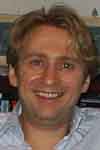 Shane Clarke serves as London Correspondent for The Seoul Times. He has been involved in humanitarian work for numerous years. He's also a freelance management consultant. Having completed an honors degree in Law at Wolverhampton University, he then moved on to an MBA at Warwick Business School. He's heavily involved in the fight against international parental child abduction to Japan.