Europe
Capitalism: How Free Does It Really Make Us?
By Shane Clarke
London Correspondent

I was born and raised in West Bromwich, a town in the central area of England – otherwise known as the Midlands. My father was a Chargehand Electrician, my mother was a lazy cow.We were a working-class family, living in a working-class area. Money was tight, times were hard, and what I could never understand back then was why nobody seemed that desperate to do anything about it. Everyone seemed content with their lot.Life was routine, almost mindless. The working-class father would go out to work every day, the kids would go to school, and in normal families the mother would stay at home, doing the housework, and then cooking the tea for when dad got home. On a Saturday night, your average working class family would go to the local social club. The mom and dad would play bingo in the main room while the kids stayed in the kids' room with a glass of pop and a packet of crisps. Sunday lunchtime, the average working class dad would go to the pub while the average mom cooked the Sunday dinner, and when dad rolled home – usually drunk – at about two o'clock, it would be cooked and ready for him. Sunday dinner was always meat and two veg.Every year, the working-class family would have a weeks' holiday. They would go to the seaside, staying in either a bed and breakfast or a caravan. Then in the late seventies the price of flying came down, the package holiday was born, and now the average working-class family would go to Majorca, or Tenerife.It was almost like clockwork. They were like zombies, just going through life without really thinking about it. I honestly couldn't say with any certainty whether they were happy or not; I guess they were. The thing is, they knew no other way.Although we weren't bombarded with ostentatious displays of wealth back then as we are today you would occasionally catch a glimpse on television or in the movies of how the other half lived. However, back then the gap between the rich and the poor was much wider than it is now – although the haves are trying to widen that gap again. I guess it was for that reason that your average working-class person didn't aspire to reach those materialistic heights. They just plodded through their lives, going through the same routine until they retired and suddenly developed a taste for Gray's Herbal Tablets.Back then, although I was still only in primary school, I wondered how people could just go about their daily routines the way they did, with no ambitions, and apparently no desire to even try to better themselves. I promised myself that I wouldn't be a working-class zombie. I was going to make something of myself and grab a piece of that high-life.I had ambition. I had a fire in my belly and a desire to be more than just the nine to five manual worker. That's not to say I was ashamed of what I was and where I came from. My father used to come home from work every night filthy and covered in oil, and I was proud of him. My father was a skilled, educated man who came from a better background than your average working-class man. He was a man of few words, but when he spoke, you listened, because you knew that what he was saying was worthwhile. Actually, it wasn't until a couple of years before his death, when we grew much closer, that I came to realise just how intelligent he was. I used to think he could have been so much more than he was, and couldn't understand why he hadn't tried to do more with his life. I recently realised why, and gained a whole new respect for my father, as well as a better understanding of just what a genius he was.I was the youngest in my extended family. The majority of my cousins were much older than I – some even old enough to be my parents – but by the time I was 21 I was earning more than anyone in my family except for my father. It felt good!I really thought I was someone special. I was only 21 and I was a manager in a commercial debt recovery company.Money had become my master. I was a devout capitalist and I worshipped every day at the grand church of the pound note.Money was a great thing. It could buy you nice cars, nice clothes, toys for the kids and nice stuff for the home. It was a drug more potent and more addictive than any crack cocaine or heroin. It made you feel better about yourself, and gave you confidence. It improved your sex drive, your motivation to keep fit, even your general wellbeing seemed to improve. This was a wonder drug! It should be given on prescription!Unfortunately, as with all other drugs, you become addicted. You become a slave to this marvel that allows you to wear the nicest brand named clothes and shop in the better stores at the better shopping malls. Also like other drugs, the more you have, the more you want. With your current income you can't quite afford that luxury holiday, or the Bang and Olufsen hi-fi equipment you want. You've experienced one level of the financial high, and it has given you a glimpse of the next level, and you want it. God, how you want it! And if you just take one more step up the professional ladder you can have it.And so it goes on. You move up a level in income, enjoy the luxuries it offers, catch a glimpse of what you could have if you earned just a little more, and you chase it. You chase it like a junkie goes after his dealer, desperate for just one more hit.Congratulations – you are now a fully-fledged slave. Your master is the demon, Capitalism, and oh how you want to please him. If you please your master the rewards are great. Who cares if you're working yourself into an early grave – at least you're enjoying it while it lasts, and when you do take a rest it's five-star all the way. Who cares if your marriage is decaying, and you haven't slept with your wife in weeks – that young waitress you met is taking care of all that stuff, thank you very much. Yes, she's only interested in you because of your money, but you're only interested in her because she's gorgeous, and she hasn't had two kids, so her body is still firm, so everybody wins. Okay, you're not seeing your kids as much as you should, and you do feel a pang of guilt about that, but you can make it up to them; you have money – you can buy them whatever they want.Does any of this sound familiar? If so, then you're an addict. However, like all self-disrespecting addicts you're in denial. You're telling yourself you're in control, that you can give it up any time you want. The nice cars, luxury holidays and big house mean nothing and I can give them up any time I want – it's just that I don't want to.There should be an organisation, called Capitalists Anonymous, where you can go and share your problems with others and work together to set yourself free. You could stand up and say, "My name's John, and I'm a capitalist." Remember – the first step to recovery is admitting you have a problem."Hello, John," the gathered group would reply."I earned £80,000 last year after tax. I drive a Mercedes, live in a four-bedroomed house on a lovely estate, and I take two holidays a year, the last one being to Sri Lanka." Ah, confession is so good for the soul. "My marriage broke down; my wife took the kids and went to live with her mother, and my oldest daughter now hates me. On the plus side, I'm looking at netting over £100k this year, and when the house is sold and I get my half I'll have a nice little nest egg. I've also got a new girlfriend – a 20-year-old dancer with a face and body to die for."As a card-carrying capitalist, I wanted to earn more, to have more. To this end, I did a law degree, then started an MBA after a couple of years off from studying, during which I earned a fantastic amount of money. Then my world collapsed around me.As many will know, my Japanese wife abducted our two young children to Japan in 2008, and I am now involved in a huge international legal battle to recover them. Only when this happened did I realise that money really isn't everything. In fact, like any other drug, it inevitably does more harm than good.When the trouble began I watched my healthy bank account leak money like a sieve leaks water until my lovely black credit balance turned to a horrible red debit one. The "friends" I had when I was financially viable drifted away, and I was alone.This made me realise a few things: Money really does not buy happiness – it's just a plaster to cover the open sores of your life so you can try to ignore them. It doesn't matter how much money you have; you always want more. Even if I was a millionaire, it would do me no good – if you're fighting against a corrupt, racist government like Japan's then you might as well flush it all down the toilet. As for the things it buys – well, they're not quite as much fun when you're alone. Finally, as the late, great John Lennon once sang – Nobody loves you when you're down and out.So, here I am – a recovering capitalist. Like any recovering addict I have my moments of weakness, but I just take one day at a time, and with the help of God, I get through – just. It's tough; I miss the five star hotels, the clothes and the holidays. However, after all these years, I'm finally free. The funny thing is – I never even knew I was a slave until now.

Related Articles
Derek -- Simply Brilliant
Dara O'Briain -- The Gentleman Comic
Fear of Flying: My Morbid View of Airline ...
The Growth of Medical Tourism in the UK
Funny Boy
Anger as Carlos Tevez Appears to Refuse to Play
Shadow Chancellor Outlines Five-Point Plan for ...
Broken Hearted: What Do You Say?
President Obama Weighs-in to the Japanese ...
The Beautiful Game: Memories of When My Team ...
Shake It, Baby!
Student Protestors Riot in London
The Amityville Horror
The Blitz
British, US Soldiers to Do Marathon Run for ...
Horse-trading with People's Lives
Is It the Future or Just a Fad?
The Price of Failure
You Know He Was British, Don't You?
The Drug Problem in United Kingdom
Rogue Afghan Soldier Kills 3 British Soldiers
Blair's Guards' Expenses under Scrutiny
Britain's Hidden Disaster
Referendum on Electoral Reform to be Announced
The Mediterranean Diet
Shame! England, My England!
To Hell in a Handcart
It's Not Easy Being an England Fan
Cumbrian Gunman Kills 12
Rooney Is Greatest Player World Has Ever Seen
Video Games: PC Vs. PS
More Injury Woes for England
England Team Banned from Using Twitter during ...
Gareth Barry in Race to Prove Fitness
Forgotten Couple Still in Hands of Somali ...
England 3 – 1 Mexico
England Captain, Ferdinand, Expresses Concern ...
President Obama Looking for Spending Cuts
British Airways Obtains an Injunction to ...
Hedgehogs and Plumbers
Britain Has a Hung Parliament
Is It Being Destroyed by Too Much Money?
Video Games: A Community Divided
Video Games: They've Come a Long Way
Gordon Brown Forced to Apologise over ...
Why British Monarchy Is the Best in World
How Many Wives Did Henry VIII Have?
Annual Leave? I'd Rather Stay, If That"s All ...
Plea of Bosnia-Herzegovina's War Crime Victim
The Family Way — Divorce
UK Flights Grounded by Volcanic Ash
Deadly Italian Train Crash Kills 6
The Rise of Nationalism in Britain
When America Sneezes the World Gets a Cold
Oil Companies Continue to Rape Planet for ...
Snow in Spring Brings Chaos to Parts of the UK
Bureaucracy Strikes Again
Darling Targets Election Victory with Safe ...
The Child Bride Problem Is Still Alive and Well
Terrified Emergency Call of a Woman Whose Car ...
Achilles Tendon Injury Ends World Cup Dream
CSR – Genuine Principle or Marketing ...
Continuing Turbulence at British Airways
Teenager's Murder Highlights Dangers of ...
UK Election Juggernaut Begins to Roll
War Families Anger at MoD Bonuses
Cameron under Pressure over Lisbon Treaty
Resignations Follow the Sacking of ...
Benefits of the Mediterranean Diet
Tony Blair Ready to Stand for EU Presidency ...
Debates Continue as Queen Weighs in to Row ...
Protests Greet Nick Griffin's Appearance on ...
21 Environment Protesters Arrested in England
The British Government Passes the Buck Again
Everything Must Go As British Government Sells ...
Boyzone Star Stephen Gately Dies
Is David Cameron Even Capable of Honest ...
The Tragedy of "Heaven's" Child Brides
Elite – The UK's Higher Education System
Why Can't I Hate Barack Obama?
The UNCRC – The Convention That Dare Not ...
The Tragedy of Child Brides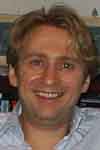 Shane Clarke serves as London Correspondent for The Seoul Times. He has been involved in humanitarian work for numerous years. He's also a freelance management consultant. Having completed an honors degree in Law at Wolverhampton University, he then moved on to an MBA at Warwick Business School. He's heavily involved in the fight against international parental child abduction to Japan.