Europe
Charlie Chaplin:
You Know He Was British, Don't You?
By Shane Clarke
London Correspondent

Charlie Chaplin was one of the greatest stars of the silent movie era. Films like The Tramp and The Great Dictator catapulted him to superstardom and legendary status, and earned him a well-deserved reputation as a comedy genius. This pioneer of the silver screen used mime and slapstick to win the hearts of moviegoers worldwide and have them rolling in the aisles. What amazes me, though, is just how little the average person knows about him, and how many think that because he made his movies in Hollywood, he was American. So, it's time for a brief lesson on one of the greatest clowns in movie history.Charles Spencer Chaplin was born on 16 April 1889, in Walworth, London. His parents, Charles Sr. and Hannah, were both Music Hall artists. Both were singers and actors.Unfortunately, they separated before Charlie was three, and he and his older half-brother, Sydney, remained with their mother. They didn't see a lot of their father. He was an alcoholic, and lived with his mistress in the Lambeth area of London. However, they did briefly go to live with him while their mother was being treated for mental illness in Cane Hill Asylum.At the age of 12, Charlie joined a dance troupe, and they toured the United States for two years from 1910 to 1912. After returning to England for five months, he went back to the US and rejoined the troupe. There, he met Arthur Stanley Jefferson, and the two of them shared a room in a boarding house. Jefferson later became known as Stan Laurel.A year later, Mack Sennett saw Charlie's act in the troupe and signed him up to his Keystone Studios, whose most famous output was the Keystone Cops movies. After a shaky start, Charlie went on to become one of Keystone's biggest stars, but he left the studio after a long-running dispute with Mabel Normand, who wrote and directed a number of his early movies.Huge box-office success followed, with movies like The Tramp, City Lights, and Modern Times establishing him as one of the greatest movie stars of his time. His most famous character, The Tramp, was in all three of these movies, and became the image that all would conjure up at the mention of his name.In 1919, along with Mary Pickford, Douglas Fairbanks and D W Griffith, Charlie founded the United Artists film distribution company. They did this in a bid to escape the increasing power producers were gaining over the movie industry.Charlie's first talking movie was The Great Dictator, released in 1940. It was a stab at Nazism and saw him playing the role of Adenoid Hynkel, Dictator of Tomania, in direct parody of Adolf Hitler. It earned him three Academy Award nominations, for Best Picture, Best Screenplay, and Best Actor.When the McCarthy era came in the 50s, and American paranoia about Communism gripped the nation, Charlie was accused of "un-American activities". President J. Edgar Hoover responded by trying to end his residency, despite him having lived there for almost forty years. However, when Charlie returned to the UK for what he thought was a brief visit to attend the premiere of his latest movie, Limelight, Hoover persuaded Immigration to revoke his re-entry permit. After this, Charlie made his home in Vevey, Switzerland although he did make a brief return to the US with his wife in 1972 to receive an honorary Oscar.Charlie was knighted in 1975. He was 85 years old. In a ceremony at Buckingham Palace, Queen Elizabeth II bestowed upon him the honour of Knight Commander of the British Empire. Charlie Chaplin had now become Sir Charles Spencer Chaplin KBE.Charlie Chaplin died in his sleep on Christmas Day 1977. He died in Vevey, the place he had adopted as his home more than 20 years previous.Charlie courted controversy in his life. He held some views that others would find disagreeable. Thankfully – and rightly so – these have been forgotten now, and all we remember is that classic image of him as The Tramp. I could think of worse legacies than being a worldwide icon. Charlie Chaplin had many gifts; he was a writer, actor, director, dancer, and composer. But he also had one of the greatest gifts anyone could have – he could make us laugh. Even today, you can watch one of his black and white, silent, films and find yourself laughing – such was the immense talent of the man.Rest in peace, Sir Charles Spencer Chaplin KBE, and thanks for the funnies.

Related Articles
Derek -- Simply Brilliant
Dara O'Briain -- The Gentleman Comic
Fear of Flying: My Morbid View of Airline ...
The Growth of Medical Tourism in the UK
Funny Boy
Anger as Carlos Tevez Appears to Refuse to Play
Shadow Chancellor Outlines Five-Point Plan for ...
Broken Hearted: What Do You Say?
President Obama Weighs-in to the Japanese ...
The Beautiful Game: Memories of When My Team ...
Shake It, Baby!
Student Protestors Riot in London
The Amityville Horror
The Blitz
British, US Soldiers to Do Marathon Run for ...
Horse-trading with People's Lives
Is It the Future or Just a Fad?
The Price of Failure
The Drug Problem in United Kingdom
Capitalism: How Free Does It Really Make Us?
Rogue Afghan Soldier Kills 3 British Soldiers
Blair's Guards' Expenses under Scrutiny
Britain's Hidden Disaster
Referendum on Electoral Reform to be Announced
The Mediterranean Diet
Shame! England, My England!
To Hell in a Handcart
It's Not Easy Being an England Fan
Cumbrian Gunman Kills 12
Rooney Is Greatest Player World Has Ever Seen
Video Games: PC Vs. PS
More Injury Woes for England
England Team Banned from Using Twitter during ...
Gareth Barry in Race to Prove Fitness
Forgotten Couple Still in Hands of Somali ...
England 3 – 1 Mexico
England Captain, Ferdinand, Expresses Concern ...
President Obama Looking for Spending Cuts
British Airways Obtains an Injunction to ...
Hedgehogs and Plumbers
Britain Has a Hung Parliament
Is It Being Destroyed by Too Much Money?
Video Games: A Community Divided
Video Games: They've Come a Long Way
Gordon Brown Forced to Apologise over ...
Why British Monarchy Is the Best in World
How Many Wives Did Henry VIII Have?
Annual Leave? I'd Rather Stay, If That"s All ...
Plea of Bosnia-Herzegovina's War Crime Victim
The Family Way — Divorce
UK Flights Grounded by Volcanic Ash
Deadly Italian Train Crash Kills 6
The Rise of Nationalism in Britain
When America Sneezes the World Gets a Cold
Oil Companies Continue to Rape Planet for ...
Snow in Spring Brings Chaos to Parts of the UK
Bureaucracy Strikes Again
Darling Targets Election Victory with Safe ...
The Child Bride Problem Is Still Alive and Well
Terrified Emergency Call of a Woman Whose Car ...
Achilles Tendon Injury Ends World Cup Dream
CSR – Genuine Principle or Marketing ...
Continuing Turbulence at British Airways
Teenager's Murder Highlights Dangers of ...
UK Election Juggernaut Begins to Roll
War Families Anger at MoD Bonuses
Cameron under Pressure over Lisbon Treaty
Resignations Follow the Sacking of ...
Benefits of the Mediterranean Diet
Tony Blair Ready to Stand for EU Presidency ...
Debates Continue as Queen Weighs in to Row ...
Protests Greet Nick Griffin's Appearance on ...
21 Environment Protesters Arrested in England
The British Government Passes the Buck Again
Everything Must Go As British Government Sells ...
Boyzone Star Stephen Gately Dies
Is David Cameron Even Capable of Honest ...
The Tragedy of "Heaven's" Child Brides
Elite – The UK's Higher Education System
Why Can't I Hate Barack Obama?
The UNCRC – The Convention That Dare Not ...
The Tragedy of Child Brides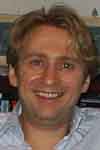 Shane Clarke serves as London Correspondent for The Seoul Times. He has been involved in humanitarian work for numerous years. He's also a freelance management consultant. Having completed an honors degree in Law at Wolverhampton University, he then moved on to an MBA at Warwick Business School. He's heavily involved in the fight against international parental child abduction to Japan.