Europe
BP's Slick Bosses
The Price of Failure
By Shane Clarke
London Correspondent

What is the price of failure? For former BP CEO Tony Hayward it's a one-off payment of over £1million, and £600k a year from the age of 55 for the rest of his life. By the way – that's not what he has to pay, but what he is being paid by BP following what was obviously a very successful "negotiation" of his contract termination.HAS THE WORLD GONE UTTERLY MENTAL!?This is the man who stood at the head of the company responsible for arguably the biggest man-made environmental disaster in history – and they're rewarding him for it! No wonder so many CEOs of large companies screw up – it's easy money for them. I bet they're sitting in their office one day, thinking, "Hmm, I'm getting tired of all this work stuff; I want to retire and spend more time with my yachts, my three young mistresses and the young lad who handcuffs me to the hotel bed on every first Saturday of the month.But I have a contract – I can't just walk out on that. So, what's the best way to get out of it?I know! I'll activate the moron clause, where I make a huge cock-up and they give me a bonus and a pension for it! Genius!"BP made a loss of $17bllion in the last three months – a record loss for the company, and the highest quarterly loss ever recorded for a British company. There's also a possibility that they could be found guilty of gross negligence under the US Clean Water Act which, according to BP's Chairman, Carl-Henric Svanberg, will be covered by selling assets to the total of $30billion. So, worst case scenario, this whole fiasco could cost BP at least $47billion. And Hayward's going to continue working for them! He's being nominated as a non-executive director of TNK-BP, a joint venture with Russia. Svanberg actually praised Hayward's record with BP, but said he wasn't the right man to rebuild the company. Of course not – that would be like asking Osama bin-Laden to oversee the reconstruction of the World Trade Centre.I don't understand it. If a bus driver crashes his bus because he's watching a woman in a mini-skirt walking down the street instead of concentrating on the road, they don't give him a bonus and a pension, they give him the sack. They might even bring criminal charges of negligence against him. They certainly wouldn't allow him to negotiate his termination."Erm…yes," he would say. "I'm a reasonable man, so I'll just have a £50k one-off payment and then a £30k a year pension for the rest of my life. I'll await your acceptance of this offer while sitting on the toilet in the bus garage, reading Nuts magazine."When his bosses had finally stopped laughing, and picked themselves up from the floor, he'd be off the premises before you could say oil spill. He wouldn't even get a bag of chips and a can of Tizer as severance.So, why do businesses keep paying executives bonuses for such monumental failures? Why do people like Tony Hayward and Sir Fred Goodwin, former head of RBS, get minted for life for running a company into the ground?How do the people who make the decisions to put such rewards for failure into contracts even get their jobs in the first place? They obviously know nothing about business. If they did, they'd know that I would run their businesses into the ground for them for a fraction of that. In fact, I know someone who'd do it for a couple of cans of Stella and a pork pie.Okay, this is my official job application to all huge conglomerate companies in the world: For the bargain price of a one-off payment of £20k and a pension of just £10k a year, I will personally, and with great vigilance and determination, bring your company to its knees. I feel I am perfectly qualified for this job because there's so much red on my bank statements that you'd think the paper was bleeding, I can't even put up a set of shelves without knocking the electricity out, and I'm always so late paying my bills that companies don't even send me them any more – they save themselves postage by just waiting and then sending me the final reminder.Any response should be sent to my editor at the Seoul Times. He in turn will then forward them to me, and we will then "negotiate" the terms of my termination. But not before I dump a vat of chemicals into a river and tell everyone it was done on behalf of the Seoul Times – I'll get more money that way.

Related Articles
Derek -- Simply Brilliant
Dara O'Briain -- The Gentleman Comic
Fear of Flying: My Morbid View of Airline ...
The Growth of Medical Tourism in the UK
Funny Boy
Anger as Carlos Tevez Appears to Refuse to Play
Shadow Chancellor Outlines Five-Point Plan for ...
Broken Hearted: What Do You Say?
President Obama Weighs-in to the Japanese ...
The Beautiful Game: Memories of When My Team ...
Shake It, Baby!
Student Protestors Riot in London
The Amityville Horror
The Blitz
British, US Soldiers to Do Marathon Run for ...
Horse-trading with People's Lives
Is It the Future or Just a Fad?
You Know He Was British, Don't You?
The Drug Problem in United Kingdom
Capitalism: How Free Does It Really Make Us?
Rogue Afghan Soldier Kills 3 British Soldiers
Blair's Guards' Expenses under Scrutiny
Britain's Hidden Disaster
Referendum on Electoral Reform to be Announced
The Mediterranean Diet
Shame! England, My England!
To Hell in a Handcart
It's Not Easy Being an England Fan
Cumbrian Gunman Kills 12
Rooney Is Greatest Player World Has Ever Seen
Video Games: PC Vs. PS
More Injury Woes for England
England Team Banned from Using Twitter during ...
Gareth Barry in Race to Prove Fitness
Forgotten Couple Still in Hands of Somali ...
England 3 – 1 Mexico
England Captain, Ferdinand, Expresses Concern ...
President Obama Looking for Spending Cuts
British Airways Obtains an Injunction to ...
Hedgehogs and Plumbers
Britain Has a Hung Parliament
Is It Being Destroyed by Too Much Money?
Video Games: A Community Divided
Video Games: They've Come a Long Way
Gordon Brown Forced to Apologise over ...
Why British Monarchy Is the Best in World
How Many Wives Did Henry VIII Have?
Annual Leave? I'd Rather Stay, If That"s All ...
Plea of Bosnia-Herzegovina's War Crime Victim
The Family Way — Divorce
UK Flights Grounded by Volcanic Ash
Deadly Italian Train Crash Kills 6
The Rise of Nationalism in Britain
When America Sneezes the World Gets a Cold
Oil Companies Continue to Rape Planet for ...
Snow in Spring Brings Chaos to Parts of the UK
Bureaucracy Strikes Again
Darling Targets Election Victory with Safe ...
The Child Bride Problem Is Still Alive and Well
Terrified Emergency Call of a Woman Whose Car ...
Achilles Tendon Injury Ends World Cup Dream
CSR – Genuine Principle or Marketing ...
Continuing Turbulence at British Airways
Teenager's Murder Highlights Dangers of ...
UK Election Juggernaut Begins to Roll
War Families Anger at MoD Bonuses
Cameron under Pressure over Lisbon Treaty
Resignations Follow the Sacking of ...
Benefits of the Mediterranean Diet
Tony Blair Ready to Stand for EU Presidency ...
Debates Continue as Queen Weighs in to Row ...
Protests Greet Nick Griffin's Appearance on ...
21 Environment Protesters Arrested in England
The British Government Passes the Buck Again
Everything Must Go As British Government Sells ...
Boyzone Star Stephen Gately Dies
Is David Cameron Even Capable of Honest ...
The Tragedy of "Heaven's" Child Brides
Elite – The UK's Higher Education System
Why Can't I Hate Barack Obama?
The UNCRC – The Convention That Dare Not ...
The Tragedy of Child Brides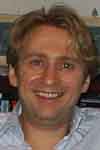 Shane Clarke serves as London Correspondent for The Seoul Times. He has been involved in humanitarian work for numerous years. He's also a freelance management consultant. Having completed an honors degree in Law at Wolverhampton University, he then moved on to an MBA at Warwick Business School. He's heavily involved in the fight against international parental child abduction to Japan.