Business
Chinese Investors and North Korea's Future
Special Contribution
By Drew Thompson
Nixon Center's China Director

When the United States looks at North Korea, we see their nukes and songun (military first)policy; nothing but guns. But when China looks, they see butter too. North Korea and Chinahave historic links and significant economic ties. China often ignores Pyongyang's bad behaviorwhile the U.S. is often blind to Chinese perspectives.These diverging perspectives reach thehighest levels. At the G-20 summit, President Obama accused China of "willful blindness" towards North Korea. Though President Obama acknowledged North Korea's proximity toChina in his remarks, a Chinese Foreign Ministry spokesman countered with the observation that China's view of North Korea is very different than a country 8,000 kilometers away.If one believes that China is central to resolving tensions on the peninsula, then it is imperative that one seeks to understand their unique view which shaped by historical, geo-strategic and economic interests.The comprehensive aspect of the China-DPRK relationship is manifested by China and North Korea's emphasis on their historical friendship both in times of war and peace. Chinese soldiers fought on the peninsula in the Korean War and people from both sides have crossed the border toescape famine – Chinese fleeing to Korea in the late 1950s and Koreans to China in the 1990s. In this decade, a new source of closeness between these erstwhile Communist allies is trade and aid. Chinese energy and food aid, along with cross border investment and trade keeps the countryafloat. More than a hundred Chinese investors, mostly from China's northeast, have established joint ventures with DPRK partners across the border. This investment has created new opportunities and also vulnerabilities for China vis-à-vis North Korea.Furthermore, theseChinese investments in the North will likely be a complicating element for future reunification scenarios, as well as China-South Korea relations.Without a doubt North Korea is tremendously dependent on China for its foreign trade. China accounts for 50% of the DPRK's trade, reaching almost $3 billion for the past two years.Of course, this amount is insignificant for China though vitally important for North Korea. By comparison, China's bilateral trade with South Korea was $186 billion in 2008, 7.2% of China'stotal trade and 22.1% of South Korea's total trade.Though China's trade with North Korea is dwarfed by its overall trade flows, the North Korean trade is vital for China's northeast rustbelt. The northeastern provinces of Jilin and Liaoning are dependent on North Korea for trade and economic development.For example, in 2008 North Korea was reportedly Jilin's fourth largest export market. Landlocked Jilin has long soughtaccess to North Korea's Rajin port which would serve as its own route to international markets.Recent announcements of the long-term lease of a pier at Rajin Port indicates that Jilin'sobjectives are close to being reached. As a source of important raw materials—including copper,coal and iron ore—North Korea's proximity benefits northeastern companies through lower transportation costs. Jilin and Liaoning provinces benefit not only from proximity but also a large pool of Chinese Korean-speakers.This is the only significant population of native Korean speakers able to legallydo business with North Korea due to sanctions imposed by the United States and South Korea preventing their own citizens and companies from engaging in trade. Liaoning and Jilin also enjoy an advantage over competitors from other Chinese provinces, enabling them to dominate the North Korean market not only at the border crossings, but throughout North Korea as well.Of the approximately 150 Chinese companies known to have investments in North Korea, about two-thirds are based in Jilin and Liaoning. The companies are relatively small and the scale oftheir investments reflects their capacity. Large, state owned Chinese enterprises are wary ofinvesting in North Korea's murky business environment. This wave of investment from Chinese small and medium enterprises mirrors Chinese outbound investment globally.About one-third ofthe companies are invested in the mining sector, another third in light industrial manufacturing and construction, and the remainder in agriculture, textiles and services. Because the make-up of Chinese investments in North Korea is similar to ratios of outbound investment flowing to other countries, it is a possible indication that these Chinese investments are not part of a political calculation to prop up North Korea or otherwise achieve a degree of economic influence that could be used to pressure Pyongyang.Chinese investors have stated that government policiespromoting outbound investment were an enabling factor, but the real driver of outbound investment were domestic economic trends, particularly rising domestic costs and hyper-competition in the Chinese market.That said, the Chinese government, at both central and local levels, would very much like tointegrate North Korea's economy into the Northeast's. Major investments have been made ininfrastructure on the Chinese side of the border enabled by politically-blessed plans such as the"Chang-Ji-Tu" development zone, an economic corridor stretching from Changchun to the North Korean border. China has also promoted multilateral political frameworks such as the GreaterTumen Initiative as a means to integrate North Korea with the region.On past visits to China,Kim Jong-il was brought to Chinese economic zones, and in 2001 was accompanied by thenPremier Zhu Rongji to tour the Shanghai stock exchange and General Motors' JV in Shanghai,all to encourage North Korea to initiate their own economic reform and opening movement alongthe lines of China's. Chinese strategists have long hoped that economic reform within North Korea would moderate North Korean behaviors, encouraging a transition from a militarized, planned society to something more closely resembling China's own transformation.Such asuccessful transition would virtually guarantee the DPRK's long term survival and bring stabilityto the region, two of China's primary goals.China has maintained preferential policies that aim to encourage economic development andhopefully transition in North Korea. Central government funding has flowed to Jilin andLiaoning to continue to build infrastructure connecting the two provinces to North Korea.In October 2009, Premier Wen Jiabao offered to construct a new bridge across the Yalu, a highly symbolic as well as practical measure to strengthen ties. The announcement in January 2010 that North Korea would establish a jointly managed development corporation supposedly capitalizedby $10 billion provided by China gives an indication of China's willingness to put their money where their interests are.On a smaller scale, Chinese policies and investments encourage bordertrade, either through duty free allowances for border residents or modest investments ininfrastructure on the North Korean side, such as customs buildings and market places, thoughthese garner less attention than major projects such as the 10-year lease and $3.8 million refurbishment of Rajin Port's number one pier and the highway connecting it to Jilin's Tumencity.Unfortunately, North Korea has largely ignored the economic model proffered by China, preferring instead its own juche-inspired strategy for achieving kangsong taeguk (a strong and prosperous nation) by 2012. As a result, North Korea lacks basic of infrastructure and suffers from traumatic policy blunders such as the 2010 currency revaluation scheme.Despite China's ample capital and immense experience building infrastructure around the world,North Korea has remained cautious about its deepening dependence on China for both its gunsand butter. With no other security allies, and no larger trading partner or investor, North Koreahas little choice but to engage China.It is possible that Kim Jong-il and his cohorts see China as less of a threat than that posed by improving ties with South Korea, which would undoubtedly result in ideological exports that would undermine the fundamental underpinnings of NorthKorea's society, political system and economy. North Korea's stubborn survival and arms-length relationship with the world characterized by itsdesire to develop nuclear weapons while its people starve undermines not only China'sobjectives for the region, but hampers Chinese investors and traders as well.The North Korean business environment is unfriendly due not only to a lawless and opaque system, but also thepolitical risk imposed by international sanctions and geopolitics. South Korea's growing economic relationship as well as the considerable U.S.-China ties are complicating factors forChina's North Korea policy. China needs trade and investment from the U.S. and South Korea and does not want tensions stirred up by the DPRK to harm its own economy.Up to this point,China has generally managed to isolate these economic considerations from the North Korean security challenge. However, undoubtedly, business people in China's Northeast suffer the consequences of these tensions, just as they suffer from predation and capricious policies of North Korean authorities. China's key interests remain the development of the Northeast's local economy and preventing unrest caused by North Korean problems from spilling across the border. Local governments arerelatively agnostic about North Korean provocations and desire to acquire nuclear weapons. It isonly at higher levels that strategists hope economic relationships could lead to solutions of the security challenges, despite the obvious lack of progress. Even if China's sole motivation for engagement with North Korea were economic development, that strategy also shows signs offailure. North Korea's currency revaluation shows how little China has been able to influence economic policymaking in Pyongyang, and the attack on the Cheonan demonstrates China'sinability to deter even the most egregious provocations.But clearly, China's motivation for protecting its "normal" trade with North Korea from international sanctions is strategic in nature.However, all it seems to be able to achieve is North Korea's continued survival rather thanbehavior change in Pyongyang.Cutting off North Korea from aid, trade and investment wouldlikely lead to collapse before it lead to a renunciation of Pyongyang's current strategy.Faced with these choices, China sees few options other than to continue its current course, whichit hardly considers to be willfully blind. China's inability to deter North Korean aggression andits commitment to North Korea's survival lead it to protect its trade with North Korea, despite bleak prospects for resolving the peninsula's security problems. This policy certainly suits Chinese investors in JVs in the DPRK for now. A collapsed North Korea could lead to a breakdown of law and order resulting in destruction and looting of Chinese assets.A unified peninsula administered by Seoul may not protect Chinese commercial interests, raising the specter of lost capital and granted rights. Chinese investors and business interests in Northeast China can be expected to aggressively lobby both provincial and the central governments toprotect their capital and livelihoods. Addressing the concerns of these Chinese stakeholders in North Korea's and the peninsula's future will possibly be an important step towards removingbarriers preventing unification.Ironically, China's preference to maintain the status quo isshared by both North and South Korea as well, at least until a future date when South Korea feelsit can afford to pay for the reconstruction of the North. Should that day come, Chinese companies will undoubtedly be competitive bidders for projects seeking to rebuild the North'sinfrastructure and revitalize its economy while China provides a market for the peninsula'soutputs.The North Korean investment environment is far from ideal and an untold number of Chinese investors have ceased operations.Recently, Chinese officials have preached caution to Chinese companies seeking to do business with the North. The Chinese Ministry of Commerce's investment guide to North Korea warns of the difficulties that Chinese companies can expect, stating, "some Chinese enterprises investing in North Korea exist in a state of blindness," due to the lack of available economic or social statistics. The same guide laments that some Chinese companies are "out of their depth," relegated to a "passive position and unfavorable situation" intheir investment projects.According to a western diplomat in Pyongyang, China's Ambassador to North Korea was recently advising Chinese businessmen considering investments in North Korea that they could find less risk and more profit elsewhere.However, Chinese investors continue to enter the North Korean market, though at a slower pace,despite local challenges and international sanctions. China gives no sign that it is willing to cut off North Korea, regardless of their actions. Chinese investors in North Korea don't consider themselves to be either a strategic asset or a liability within the China-DPRK relationship. While well aware of geopolitical tensions surrounding North Korean provocations, whether nuclear tests, missile launches or the unprovoked attack on the Cheonan, Chinese investors prefer toavoid politics and focus on their business. That said, they are a critical factor in not only North Korea's future but potential pawns in a bigger geopolitical game.The presence of Chinese investment in North Korea begs the question of whether this investment represents a point of leverage. There is little question this form of economic integration creates leverage, the question is, who's? North Korea's repeated provocations demonstrate that Chinahas been unable to leverage its economic or political relationship effectively.The Great Patron,despite being the DPRK's largest donor and trading partner has not turned North Korea into acompliant client state, though there are few visible indications that Chinese trade and investmentin North Korea is conducted with the intent of achieving broader political goals. This would notbe exceptional, if one considers China's strategy of promoting bilateral trade with India as a wayto reduce strategic mistrust and tension over disputed territory and past conflict.Chinese investment in North Korea is one factor that likely hinders Beijing's freedom of actionand creates liabilities that are not well understood. Chinese investments impact Beijing's abilityto endorse sanctions targeting North Korea, which would harm Chinese companies in addition toundermining whatever trust exists between Beijing and Pyongyang. China is also reluctant toresort to economic coercion, particularly because doing so would undermine its long-standing effort to encourage economic reform and entice North Korea to open up and take advantage ofChina's market.Undoubtedly, Chinese officials harbor concerns about North Korean retaliationagainst Chinese investments should Beijing resort to economic coercion.The China-North Korea relationship is far from symmetrical, and trade with North Korea largely benefits Liaoning and Jilin provinces which lie along China's 1,400 kilometer border with theDPRK. Likewise, the majority of the estimated 150 or so Chinese investors in North Korea come from these two provinces and almost all are small companies. While many of the investors are private, others are state-owned, though most often they are companies controlled by local-level governments rather than the Central government in Beijing.Business and politics are never far removed. Over the past 30 years, China has been adept atusing U.S. business interests as its de facto lobby in Washington. While U.S. businesses are recently less inclined to carry Beijing's water on Capitol Hill, China recognizes that business interests and national security interests often do not align despite their perceived importance for maintaining comprehensive and positive relations.However, can North Korea leverage Chineseinvestors in the DPRK to influence Beijing? Pyongyang has demonstrated its willingness to use South Korean investors in the Kaesong Industrial Zone as political pawns in its relations with the South. At this point, it is unclear if North Korea has considered employing such a strategy withChina. Likewise, it is uncertain whether a diverse collection of small and medium-size enterprises with their headquarters in the provinces have the political wherewithal to effectively lobby Beijing to protect their interests.Should North Korea apply pressure to Chinese investors,it is probably more likely those companies when facing a crisis would seek help from their homeprovinces, particularly Liaoning and Jilin, using them as a conduit to the Central government in Beijing. Both Jilin and Liaoning do have considerable ability to influence the Central government. The bureaucracy itself has normal channels between the various stovepipes, such as the ministry-provincial bureau track, the governor's office-State Council links, and of course the ever-present Party network.Additionally, interpersonal networks are particularly important. Li Keqiang,currently executive vice premier and likely future premier is the former party secretary ofLiaoning. Vice premier Zhang Dejiang was both Jilin Province and Yanbian Korean Autonomous Region party secretary and a Korean-speaking graduate of Yanbian University whoalso studied at Kim Il-Song University. In 2009, Sun Zhengcai, the minister of agriculturebecame the Jilin party secretary, replacing Wang Ming who became the party secretary ofLiaoning, while Han Chengfu, the former governor of Jilin became the minister of Agriculture.All provincial governors and party secretaries concurrently serve in the central committee andsome on the Politburo itself. The chutes and ladders career track between the central governmentand provinces ensure that national and local interests remain closely intertwined.It is this mix of local and national economic and security interests that complicate China'srelations with North Korea and the region. The ever-present fear of North Korean collapse,heightened by an opaque leadership transition in Pyongyang is simultaneously a local andregional concern. An economic collapse in North Korea could contribute to instability affectingborder provinces, or possibly Korean unification on terms antithetical to China's interests.On the issue of nuclear weapons and sanctions, China is again conspicuously torn between its perceived national interests and international pressure. Though Beijing has no desire to see anuclear armed North Korea, China's primary concern is preventing the collapse of North Korea,not the DPRK's possession of nuclear weapons. A North Korean collapse might result in a unified peninsula in South Korea's image, which Beijing strategists fear could find the U.S. military collecting intelligence with impunity rightalong China's border.Perhaps even worse, unification could be accompanied by anintensification of South Korean irredentism and growing calls to re-integrate large swaths ofChinese territory into a Korean homeland. Unification of the Korean peninsula would also marka likely steep decline investment from South Korea to China as Korean capital becomes concentrated in rebuilding the North.Because of these calculations, in addition to the harm they would do to Chinese companies, China can be reliably expected to vehemently oppose international sanctions that target what they call "normal trade" or any other measure that threatens to hasten the DPRK's decline.Chinese investment and trade present both a challenge and opportunity for establishing a durable peace on the Korean peninsula.Hopefully, Chinese investment improves the lives of NorthKorean citizens and encourages economic reform and openness. Outside investment could shapedebates in Pyongyang by reducing juche-driven fears that economic interdependence is avulnerability, rather than a virtue. Chinese optimists hope that economic engagement willultimately contribute to North Korea's own sense of security and reduce antagonistic behaviors,p olitical instability and the embarrassment that China's relationship with the DPRK brings.Nodoubt, Chinese investors would appreciate a more stable and predictable environment.Unfortunately, China's investments in North Korea have thus far proven unable to catalyzedurable reforms in the DPRK, much less prevented Pyongyang's pattern of behavior. While considering how to deter future provocations, it is important not to lose sight of the fact that China's desire for peace and stability is shared with Koreans and the rest of Asia.However,without the ability to prevent aggression like the Cheonan incident, or continued proliferationand development of their nuclear program, China's policy has damaging implications for its owninterest and ultimately is as unsuccessful as Washington's. Figuring out how Chinese commercial interests in the peninsula might factor into an equation for peace represent anopportunity which should be explored thoroughly.

Related Articles
Nixon Center Becomes Center for Nat'l Interest
Implications of China's Economic Rise for ...
China's Perspective of Post-Cheonan Regional ...
Saving Kyrgyzstan
China's Cheonan Dilemma
Myanmar's Elections Won't Be Free and Fair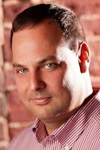 Mr. Drew Thompson, Nixon Center's director of China Studies and Starr senior fellow, serves as special contributor for The Seoul Times. He earned his M.A. in government from Johns Hopkins Univ. and studied Chinese language at Beijing Univ. His articles on Sino-US ties & int'l security have appeared on world's respected media including Foreign Policy, Financial Times, and Int'l Herald Tribune. He was also interviewed by CNN, Fox News, Bloomberg, BBC, and others.