Global Views
China's Perspective of Post-Cheonan Regional Security
Special Contribution
By Drew Thompson
Nixon Center's China Director

The Cheonan incident has seriously tested China's foreign policy and relations in the region,reinvigorating U.S. alliances with South Korea and Japan amid growing regional support for a robust andactive U.S. presence in both Northeast and Southeast Asia. China's failure to take a stronger stand against North Korea's attack on the Cheonan reflect stagnation and uncertainty in Chinese decision making at thehighest levels.Regional concerns about China's growing assertiveness, a more active and far-ranging PLA and China's growing economic hegemony are heightened by a lack of insight into opaquepoliticking in Beijing, raising questions about whether the succession process from Hu Jintao to the nextgeneration of leaders is going smoothly, or whether there is a widening gap between civilian and militaryleaders. It is impossible to know how and to what degree elite politics in the run-up to 2012 are shapingChina's response to foreign policy challenges, however, it is clear that they will affect Chineseperceptions of their own interests and possibly result in postures that adversely affect China's relationswith the U.S. and the region.The Cheonan incident is a potent reminder that China's perspectives of its interests in the region have notchanged over time. It continues to seek a balance in its relationships; preferring North Korea's continuedsurvival while maintaining a peaceful relationship with South Korea and the U.S. China has apparentlyreached the conclusion that security threats emerging on the peninsula cannot be contained or isolated andwill inevitably become regional threats. China's strong reaction to the joint U.S.-ROK naval exercises isan indication of that concern, though there is speculation that the PLA naval and air defense exercisesbracketing the July U.S.-ROK anti-submarine drill are not only intended to send a message to the U.S.,but are linked to succession politics as well.China regards the Cheonan incident as a part of the continuum of inter-Korean conflict, resulting from thelimitations of the 1953 armistice that does not delineate the maritime boundary between North and South.China sees the attack as consistent with traditional hostilities, a retaliation for the incident in 2009. The attack does not represent a paradigm shift. Therefore, China does not feel compelled to change theirapproach to North Korea. Condemnation of the DPRK by Beijing would be interpreted by Pyongyang asabandonment, and China remains unprepared to take that step.China's response to the Cheonan attack was seen as out of step with South Korea, drawing criticism fromboth Seoul and Washington, which surprised some in Beijing who felt that their reaction was consistentwith China long-standing posture. Basically, China felt that nothing had changed, and China'ssubsequent response was not towards the alleged instigator, North Korea, but the highly visible andchoreographed response by South Korea and the U.S. China suddenly appreciated that the Cheonan incident drew in other regional players, which they felt exacerbated tensions, particularly between the U.S.and China. Since Deng Xiaoping formulated China's modern foreign policy, Beijing has sought tocarefully manage "great power relations," and the Cheonan incident – or as some in Beijing feel, the U.S.response – threatened to upset the carefully cultivated balance. The Cheonan attack and its aftermathremind Beijing that "Security dilemmas" remain in Northeast Asia, particularly now that China-ROKrelations are at their lowest level since 1992.Chinese policy towards North Korea is unlikely to change as long as Kim Jong-il survives. There will bea wait and see approach to the new leadership that replaces him, regardless of whether it is a collectiveone coalesced around a figurehead or an unforeseen strongman. China is presumed to have told KimJong-il of Beijing's preference for an orderly transition of power.Furthermore, Chinese analysts haveconcerns about Kim Jong-un's suitability as a leader; firstly, because he is young, inexperienced andmight be incapable of maintaining stability. Secondly, a hereditary transition is seen as anti-reform andanti-China. Kim Jong-il's family is believed to be fearful of Chinese domination and the continuation ofthe Kim family grip on power lessens the likelihood that Pyongyang will either reform or show greaterrespect for China's interests in the future.Despite Chinese commitments to support North Korea, it is not unconditional. No country wants toprovide North Korea an ironclad security guarantee, but at the same time, no one wants it to collapseeither. Neither China nor South Korea wants to assume the burden of rebuilding North Korea's political,economic and social structure. All the stakeholders believe the material and human costs of rebuildingNorth Korea are too great.Therefore, both China and South Korea have concluded that the status quo,even with the North's provocative acts — nuclear tests, proliferation and unprovoked attacks like theCheonan — is more important than risking radical change in Northeast Asia.China's strategy towards North Korea is first and foremost to ensure that it is a friendly neighbor, ratherthan a client or buffer state. If China wanted, it could easily "buy out" North Korea; bail out its economy,arm the Korean People's Army and flood the country with "advisors," and even meddle in Pyongyang politics or install a puppet regime. However, China continues to provide food and energy aid, somefinancial and technical assistance and commercial investment, but only enough to keep the DPRK going —never enough to enable the North to rebuild itself with Chinese assistance alone.In its current state, North Korea continues to serve China's strategic and economic interests. WhileChina's trade with North Korea is small, $2.79 million last year, it is an important trading partner for twoof China's Northeast provinces, particularly the towns and prefectures along the border.North Korea onthe other hand is completely dependent on China, making up almost 80% of its total foreign trade.However, despite this asymmetrical economic relationship, North Korea has effectively resisted Chineseinfluence.The Cheonan incident was a vivid indicator of the limits of China's influence over Pyongyang. NorthKorea's provocations and brinksmanship has frustrated Beijing and harmed China's interests. LamentingNorth Korea's "deaf ears" to China's interests and advice, China has quietly distanced itself from itsformer "lips and teeth" relationship to an increasingly "normal" one. The failure of North Korea toabandon military-first strategies and follow China's economic model adds to Beijing's rustration.Chinese leaders feel they have done what they can to show Kim Jong-il the benefits of reforming theeconomy, taking him on tours of Shanghai and Shenzhen. On his most recent trip, Chinese authoritiesmade him dismount his armored train in Dalian and travel by car so his motorcade can drive him on newhighways past prosperous towns all the way to Beijing.China would very much like to put the Cheonan incident behind them, choosing instead to focus on thedeep rift that has opened between Beijing and Seoul. China's delicate diplomacy both prior to and sincenormalization of China-South Korea relations in 1992 represent a significant investment that Beijing doesnot want to squander.Beijing's calculation in balancing its relations with the two Koreas is complicated and obviously shapedby more than economics. Simply comparing China's trade and investment figures with the two Korea'sprovides limited insight into Beijing's calculations.From 2003 to 2008, Chinese companies invested $90million in North Korea, compared to $963 million in South Korea. Likewise, China's less than $3 billionin annual trade with the North pales in comparison to the $16 billion with the South. This level ofeconomic interaction makes it difficult for some in South Korea to appreciate China's decision to protectNorth Korea following the Cheonan attack, particularly considering that China is South Korea's numberone trading partner and cumulative FDI in China is a fifth of South Korea's total, approaching $30 billion.So long as North Korea's lifeline of trade and aid remains, there is little worry in China about the possibility of North Korean collapse. U.S.-led sanctions have not destabilized the DPRK up to now, and arguably the DPRK has done more harm to itself with the recent currency revaluation and periodic crackdowns on free markets. Barring natural disasters or an unexpected domestic political development,China is certain that North Korea's continued survival is assured.However, North Korea's arduousexistence does little to improve the regional security environment. China has thus far failed to influence Pyongyang, though it has chosen to pursue its current policy. Beijing's stark dilemma is that anythingelse that it might try to persuade Pyongyang could lead to the country's collapse.Therefore, we canexpect the China-North Korea relationship to continue with business as usual.While China has differentiated between its security and economic interests where convenient, it faces adilemma over South Korea.In addition to fears of Korean irredentism, at times of heightened tensionsSouth Korea is seen as a U.S. ally rather than a neutral trading partner. China is particularly concernedabout U.S. objectives for Asia in the post-Cheonan era. There are concerns that the U.S. is playingfavorites, expressing preferences for one country over another, or practicing double standards. Suspicionsabound that the U.S. opposes an East Asian community and is incrementally provoking China. The U.S.announcement that it would facilitate a multilateral process towards a code of conduct in the South ChinaSea, followed by the admission that the U.S. and Vietnam are negotiating a civil nuclear agreement hasraised questions amongst many strategists in Beijing about U.S. intent. Ambassador Ma Zhengang,secretary of the China Arms Control and Disarmament Association was quoted in China Daily that theU.S.-Vietnam civil nuclear deal violates the "non-proliferation rule."Beijing sees these and other U.S. moves as a new "hard line" towards China being implemented by theObama administration, ostensibly as part of a soft containment strategy. U.S. advances in multilateralforums raise significant concerns in this regard. China will likely respond to U.S. diplomatic initiatives,potentially upping the ante and turning multilateral regional groupings into a playing field for competition. Additionally, U.S.-ROK joint military exercises are seen in Beijing as provocative and Beijing has reacted strongly to the expected presence of a U.S. aircraft carrier joining upcoming exercises in the Yellow Sea.While the U.S. and South Korea have stated that military drills are directed towards North Korea, Chinahas chosen to interpret U.S. decisions to position an aircraft carrier off the west coast of North Korea,rather than the East Coast as a direct provocation and a threat to the Chinese capitol itself. Chinesemilitary strategists have described recent U.S. exercises as "expansion" into waters near China, implyingthat China would seek to counter U.S. "intrusions." U.S. and South Korean intentions to stage monthlyexercises through the rest of the year are therefore likely to be met by regular Chinese military exercisesin response.Assuming that the U.S. and China can manage their bilateral relationship and shepherd it through thecurrent tense period, significant potential pitfalls remain. The lack of sustained military-to-militarycontact between the US and China and a near constant state of dueling exercises increase the risk that anotherwise minor incident could quickly escalate. The inability to negotiate an incidents at sea-typeagreement between the U.S. and China appears to be an increasingly dangerous predicament. It isimpossible to know if North Korea foresaw their actions as precipitating a U.S.-China conflict, or if theywould view that as a positive or negative development. Regardless, it is increasingly clear that NorthKorea's attack on the Cheonan has exacerbated U.S.-China differences.The current state of tensions andmutual distrust are certainly do not promote substantive U.S.-China dialogue on managing the NorthKorea issue, leaving us less prepared to deal with future challenges. Should rising U.S. and South Koreantensions with China continue, it is far from certain how North Korea would perceive incrementalescalations and respond. How would China respond to a future provocation by the DPRK, such as newnuclear test, particularly a Uranium-fueled one? How would the U.S. and South Korea respond to anattack on an exercising vessel or aircraft, especially if there is no attributional ambiguity as in theCheonan case? Chinese experts are well aware of the increasingly high stakes and are concerned about the trend towards brinksmanship.Some experts and officials feel that Beijing's increasingly assertive tone, coupled with amore active and vocal PLA is a departure from Deng Xiaoping's strategy and a contributing factor to U.S.advances in Southeast Asia and increased hedging by neighboring states. Some have questioned thenecessity of Beijing's statement to visiting senior U.S. officials identifying the South China Sea as a corenational interest and other Chinese experts have questioned whether or not Hu Jintao or Wen Jiabaoauthorized it. If this sentiment prevails amongst elite policy makers, the leadership might begin toactively seek opportunities to reduce tensions and walk back from contentious statements bycharacterizing them as a misunderstanding.If China's leaders reach the conclusion that their assertiveposturing was a miscalculation, they will likely find the U.S. will be a willing partner in the effort to finda way out and cooperate to reduce tensions.Drew Thompson is the director of China studies and Starr senior fellow at The Nixon Center inWashington, DC.

Related Articles
Nixon Center Becomes Center for Nat'l Interest
Implications of China's Economic Rise for ...
Chinese Investors and North Korea's Future
Saving Kyrgyzstan
China's Cheonan Dilemma
Myanmar's Elections Won't Be Free and Fair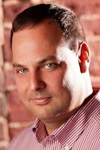 Mr. Drew Thompson, Nixon Center's director of China Studies and Starr senior fellow, serves as special contributor for The Seoul Times. He earned his M.A. in government from Johns Hopkins Univ. and studied Chinese language at Beijing Univ. His articles on Sino-US ties & int'l security have appeared on world's respected media including Foreign Policy, Financial Times, and Int'l Herald Tribune. He was also interviewed by CNN, Fox News, Bloomberg, BBC, and others.