Europe
The Gumpathon
British, US Soldiers to Do Marathon Run for Charity
By Shane Clarke
London Correspondent

Just when I thought I couldn't be more proud of the armed services, they go and do this. On Friday 10th September, 6 men from the British and US forces will begin a gruelling, 8 week, 3,520 mile run across America to raise money for charity.The team is made up of soldiers from the Royal Marines, the British Army and the United States Marine Corps (USMC). They will start in New York on the 10th, and if all goes to plan they will finish on the 11th November at the Santa Monica Pier, California. In the process, they will cross 16 states and four time zones, running 20 miles a day for 8 weeks.This marathon, dubbed the Gumpathon, after the movie Forrest Gump in which the main character runs across America, is being done to raise money for two service charities in the UK, and one in the US. The UK charities are Help For Heroes, and the Royal Marines Charitable Trust Fund, while the US charity is the Injured Marine Semper Fi Fund.It's humbling. It's not enough that these men have risked their lives and gone through what must be hell on earth to protect us, now they're taking on this gargantuan challenge to raise money for their comrades who were injured fighting in the terrible war in the Gulf. I think it illustrates the great character of these men, and how fortunate we are to have them protecting us. They are the real superheroes, but they don't wear capes or weird costumes, they don't seek glory and admiration, all they want is the same dignity and opportunities that we take for granted every day, and which we only have because the brave men and women in the armed forces are willing to put their lives and bodies on the line to ensure that we do.I hope that as the 6 men cross America they are given the hero's welcome they deserve, and that the American people will cheer them on. I hope the anti-war protestors leave their banners and placards at home on those days and cheer along with everyone else. After all, it wasn't the military who decided to invade Iraq and Afghanistan, it was the government. The brave men and women serving over there are just doing what they're told to do, what they're paid to do, and what we ask them to do. We all sleep better at night knowing these people protect us, so let's show our appreciation.Let's not be like Arumugam Tharma, in Heysham, Lancashire, in the north of England. 43 year old Tharma owns a corner shop. 27 year old Corporal Sam Rae went into Tharma's shop the other day to buy chocolate and crisps. The Corporal, who is recovering from breaking his back in a bomb blast in Afghanistan, was wearing his uniform – proudly, I hope. Tharma refused to serve him because he was a soldier.Frankly, I'm furious about this, and would gladly punch Tharma in the face. How dare he refuse to serve one of the people who are out there risking their lives so that he can keep his poxy little shop! He should be deported – simple as that. Something like that should be regarded as an act of high treason and should be punished as such. Our soldiers serve in the name of the Queen and of Great Britain, and a sleight against them is a sleight against this country.People like Tharma have no place in Britain. Anyone who could do what he did obviously has no regard for this country, so he should be thrown out of it. It's people like him who create resentment and racism.We welcome people from all over the world into Britain, and we are a richer society for it. We give them the same opportunities we have and integrate them into our nation as best we can. 99.9% of them are good, fine people, who just want to make a good life for themselves, realising that if the country prospers then they do too. However, it's people like Tharma who make the news. It's people like him, who abuse the hospitality offered so freely, who represent the face of immigration and create hostility towards those who only want to make this country their home and love it as such. So, he should be removed, and allow the many positive sides to immigration to be shown.I'm further infuriated by Tharma's hypocrisy. If Britain was invaded, or there was some kind of public unrest in the area around his shop, he would expect the army to be there to protect him and his business. Can you imagine the uproar if they refused?Can you imagine Tharma's reaction if Corporal Rae were to say, "Well, you don't want anything to do with the army, which is fine – this is a free country and you have the right to your opinion; I recently broke my back protecting that right for you, so your freedom means a lot to me. You chose to cut yourself off from the army, wanting nothing to do with them, and I respect that, and I will continue to risk my life to protect it. So, the army will defend all the other properties in the area and leave yours alone, okay?"Can you imagine Tharma's reaction to this? He'd probably have a brain haemorrhage. He would be demanding – not asking, but demanding – that this man he refused to serve should protect his shop. But, of course, he wouldn't have to worry about that, because the army are bigger than that and above such petulance. No matter how he abused them they would still do the job they had offered to do, and continue to risk their lives to protect him and all he values.For this selflessness alone, the Gumpathon deserves every success and to raise a ton of money for our brave soldiers. When you add on the countless other reasons we have to be thankful to them, I hope every town they go through puts a red carpet out for them.Good luck, lads; and thank you.

Related Articles
Derek -- Simply Brilliant
Dara O'Briain -- The Gentleman Comic
Fear of Flying: My Morbid View of Airline ...
The Growth of Medical Tourism in the UK
Funny Boy
Anger as Carlos Tevez Appears to Refuse to Play
Shadow Chancellor Outlines Five-Point Plan for ...
Broken Hearted: What Do You Say?
President Obama Weighs-in to the Japanese ...
The Beautiful Game: Memories of When My Team ...
Shake It, Baby!
Student Protestors Riot in London
The Amityville Horror
The Blitz
Horse-trading with People's Lives
Is It the Future or Just a Fad?
The Price of Failure
You Know He Was British, Don't You?
The Drug Problem in United Kingdom
Capitalism: How Free Does It Really Make Us?
Rogue Afghan Soldier Kills 3 British Soldiers
Blair's Guards' Expenses under Scrutiny
Britain's Hidden Disaster
Referendum on Electoral Reform to be Announced
The Mediterranean Diet
Shame! England, My England!
To Hell in a Handcart
It's Not Easy Being an England Fan
Cumbrian Gunman Kills 12
Rooney Is Greatest Player World Has Ever Seen
Video Games: PC Vs. PS
More Injury Woes for England
England Team Banned from Using Twitter during ...
Gareth Barry in Race to Prove Fitness
Forgotten Couple Still in Hands of Somali ...
England 3 – 1 Mexico
England Captain, Ferdinand, Expresses Concern ...
President Obama Looking for Spending Cuts
British Airways Obtains an Injunction to ...
Hedgehogs and Plumbers
Britain Has a Hung Parliament
Is It Being Destroyed by Too Much Money?
Video Games: A Community Divided
Video Games: They've Come a Long Way
Gordon Brown Forced to Apologise over ...
Why British Monarchy Is the Best in World
How Many Wives Did Henry VIII Have?
Annual Leave? I'd Rather Stay, If That"s All ...
Plea of Bosnia-Herzegovina's War Crime Victim
The Family Way — Divorce
UK Flights Grounded by Volcanic Ash
Deadly Italian Train Crash Kills 6
The Rise of Nationalism in Britain
When America Sneezes the World Gets a Cold
Oil Companies Continue to Rape Planet for ...
Snow in Spring Brings Chaos to Parts of the UK
Bureaucracy Strikes Again
Darling Targets Election Victory with Safe ...
The Child Bride Problem Is Still Alive and Well
Terrified Emergency Call of a Woman Whose Car ...
Achilles Tendon Injury Ends World Cup Dream
CSR – Genuine Principle or Marketing ...
Continuing Turbulence at British Airways
Teenager's Murder Highlights Dangers of ...
UK Election Juggernaut Begins to Roll
War Families Anger at MoD Bonuses
Cameron under Pressure over Lisbon Treaty
Resignations Follow the Sacking of ...
Benefits of the Mediterranean Diet
Tony Blair Ready to Stand for EU Presidency ...
Debates Continue as Queen Weighs in to Row ...
Protests Greet Nick Griffin's Appearance on ...
21 Environment Protesters Arrested in England
The British Government Passes the Buck Again
Everything Must Go As British Government Sells ...
Boyzone Star Stephen Gately Dies
Is David Cameron Even Capable of Honest ...
The Tragedy of "Heaven's" Child Brides
Elite – The UK's Higher Education System
Why Can't I Hate Barack Obama?
The UNCRC – The Convention That Dare Not ...
The Tragedy of Child Brides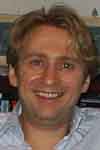 Shane Clarke serves as London Correspondent for The Seoul Times. He has been involved in humanitarian work for numerous years. He's also a freelance management consultant. Having completed an honors degree in Law at Wolverhampton University, he then moved on to an MBA at Warwick Business School. He's heavily involved in the fight against international parental child abduction to Japan.