Embassy Events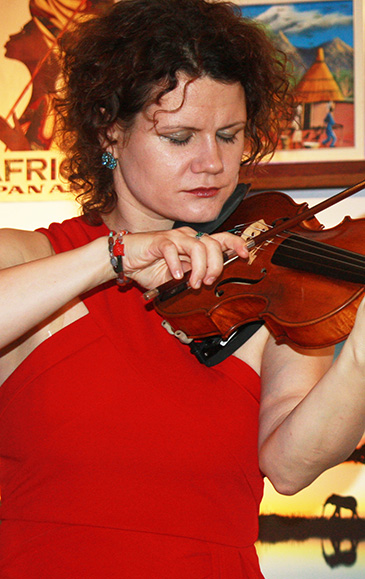 74-Year-Old Huh Kyung-Young Gives Hope to Voters in S. Korea's Presidential ElectionWith only two days before South Korea's Presidential Election Day, the 74-year-old unusual politician Huh Kyung-Young is drawing keen attention to the voters in downtown Seoul in the Gwanghwamun area of Seoul on March 7, 2022.

Huh is among the 12 candidates running for the 20th Presidential Election on March 9, 2022.

For Huh this is his third run for president. In the past elections Huh drew huge attention from people for his rare election pledges. However this time his election pledges are even bolder and drastic.

For one, Huh pledges to send a sum of 100 million won (some 82,200 US dollars) to the bank account of every person once he gets elected as president of the nation. He also promises to provide all people older than 18 with 1.5 million won (some 1, 232 US dollars) per month if people votes for him as the president.

His elections pledges, disregarded in the past, now gives an increasing number of South Koreans a ray of hope when they are struck with life's hardships caused by COVID-19.

Also he will make all the National Assembly men and women an honor post without any salary when he seizes the power.

He said he will turn the current compulsory military system into a voluntary system, just like in the USA and Japan.

Huh is the chairman of the National Revolutionary Party.
ST Photo Gallery
Photo News
Embassy Events
Econo People 2005
Fashion Images
New Movies
Travel Images
Nayan Sthankiya's Photo Features New
Abuses of Iraqi Prisoners of War
Academy Awards Photos 2004
Adolf Hitler
Aishwarya Rai-Indian actress
Buddha`s Birthday 2004
Cannes 2004 — 57th Cannes Film Festival
Choi Tae-Ji Photo Gallery
Comfort Woman Picture Gallery
Crown Prince Felipe of Spain
Dokdo Photo Gallery
Erotic Paintings of Hyewon and Danwon
Franz`s Art Exhibition
Gando Photo Gallery
Geisha in Japan
Gwangju Massacre
Jeju Island
Kim Jong-Il and Kim Il-Sung
Koguryo Murals
Korean War (1950-53)
Madonna
Miss Universe 2004
Miss World Contest 2003
Mt. Kumkang or Mt. Diamond New
Natural Beauty of Korea
Rape of Nanjing (Nanjing Massacre)
Rio Carnival 2004
Ronald Reagan`s Life in Pictures
ST Family
Sonia Gandhi and Gandhi Clan
Taj Mahal Photo Gallery
Ukrainian Embassy
World War Two
Photo Gallery of World Newspapers/Media
Times of India
Hindustan Times
SantaBanta.com
Straights Times (Singapore)
Chicago Sun-Times
Moscow Times