Embassy Events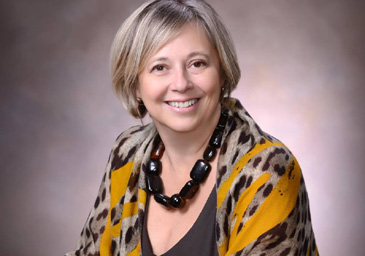 Uruguay Marks 50th Anniversary of Diplomatic Establishment with S. KoreaAmb. Alba Florio Legnani Hosts Tango Dinner Show

Dr. Alba Florio Legnani, ambassador of the Orental Republic of Uruguay to South Korea, marked the 50th anniversary of its official diplomatic ties with South Korea by hosting a dinner reception at a Seoul hotel on Sept. 23, 2014.

The "Dinner Tango Show" event held at Regency Room of Hyatt Hotel at 6:30 p.m. on the day attracted some 200 both local and international guests including scores of top foreign envoys serving in Seoul.

Uruguay's tango vocalist Monica Navarro gave a special concert at the dinner tango show event.

From South Korea Vice Foreign Minister Cho Tae-Yul attended the dinner reception and gave a congratulatory speech.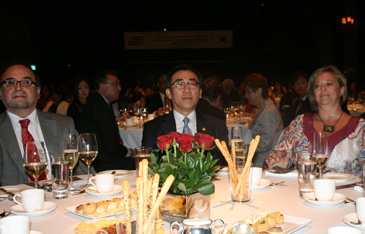 Dr. Alba Florio Legnani, ambassador of the Orental Republic of Uruguay to South Korea, poses with S. Korea's Vice Foreign Minister Cho Tae-Yul (center) at the reception held at Hyatt Hotel in Seoul on Sept. 23, 2014.



He introduced Uruguay as a small but a strong nation, calling it "Switzerland of South America" in his speech.

In her welcoming speech Ambassador Florio Legnani thanked all the participants and stressed half a century of the diplomatic establishment between Uruguay and South Korea.

Also to mark the 50th anniversary of the diplomatic relations between the Oriental Republic of Uruguay and South Korea Uruguay's Vice Foreign Minister Luis Porto held the 5th Joint Economic Committee meeting with his South Korean counterpart Cho Tae-Yul in Seoul on Sept. 13, 2014.

During the meeting the two nations agreed on the further economic cooperation in the future.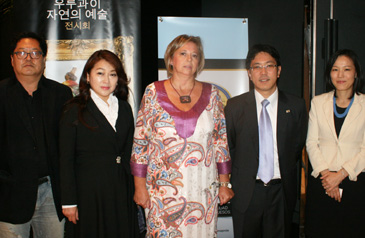 Dr. Alba Florio Legnani, ambassador of the Orental Republic of Uruguay to South Korea (center) poses with managing Editor Joseph Joh (left) of The Seoul Times and his embassy staff. At 2nd from left is Ms. Choi Young-Sook, special advisor of The Seoul Times.



In the meeting Porto expressed his gratitude for the resumption of its export of beef to South Korea. He asked for more cooperation in areas of telecommunications and bio industry.

He also asked for more opportunities for its students to study in South Korea.

Uruguay-S. Korea Relations

The overall bilateral relations between Uruguay and South Korea have been improving since the two nations established the diplomatic relations on Oct. 7, 1964.

Uruguay has no official diplomatic ties with North Korea.

Two years later Seoul government opened its embassy in Montevideo. It was in 1970 that Uruguay opened its embassy in Seoul.

In September of 2008 Uruguay's then President Tabare Vazquez visited South Korea. A series of agreements between the two countries were reached on culture, fishery, trade, science and technology, and on visa exemption.

On Nov. 30, 2002 Uruguay closed its embassy in Seoul temporarily for financial crisis, reopening it only in February of 2006.

In particular trade between Uruguay and South Korean has been on the steady increase in recent years.

Two-way trade volume was 141.9 million US dollars in 2008. But the bilateral trade volume increased to 506.8 US dollars in 2013.

Uruguay imported from South Korea diesel oil, cargo vehicles, passengers cars, plastics, cold rolled carbon steel sheet, electric wire, galvanized sheet, auto parts, cordless phones, and construction heavy equipment.

About 50 South Korean fishing boats are using Montevideo port for the deep-sea fishing in South Atlantic Ocean.

Presently about 150 South Koreans are living in Uruguay.

Who Is Dr. Alba Florio Legnani?


Dr. Alba Florio Legnani, Uruguayan ambassador to S. Korea

Dr. Alba Florio Legnani was working as a lawyer before she was appointed ambassador to South Korea by Uruguayan President Jose Mujica.

She has been serving as the Uruguayan ambassador to Seoul since February of 2011.

Ambassador Florio Legnani is one of a few of the foreign lady ambassadors in the diplomatic stage in Seoul.

She was born on Jan. 20, 1966.
ST Photo Gallery
Photo News
Embassy Events
Econo People 2005
Fashion Images
New Movies
Travel Images
Nayan Sthankiya's Photo Features New
Abuses of Iraqi Prisoners of War
Academy Awards Photos 2004
Adolf Hitler
Aishwarya Rai-Indian actress
Buddha`s Birthday 2004
Cannes 2004 — 57th Cannes Film Festival
Choi Tae-Ji Photo Gallery
Comfort Woman Picture Gallery
Crown Prince Felipe of Spain
Dokdo Photo Gallery
Erotic Paintings of Hyewon and Danwon
Franz`s Art Exhibition
Gando Photo Gallery
Geisha in Japan
Gwangju Massacre
Jeju Island
Kim Jong-Il and Kim Il-Sung
Koguryo Murals
Korean War (1950-53)
Madonna
Miss Universe 2004
Miss World Contest 2003
Mt. Kumkang or Mt. Diamond New
Natural Beauty of Korea
Rape of Nanjing (Nanjing Massacre)
Rio Carnival 2004
Ronald Reagan`s Life in Pictures
ST Family
Sonia Gandhi and Gandhi Clan
Taj Mahal Photo Gallery
Ukrainian Embassy
World War Two
Photo Gallery of World Newspapers/Media
Times of India
Hindustan Times
SantaBanta.com
Straights Times (Singapore)
Chicago Sun-Times
Moscow Times